Get $30 off on your first purchase!
Buy One, Get One
We are offering this chance only to the first 100 classmates. Enjoy the promotion before it's too late.

Digital Illustrations with Gorchart: From Idea to Render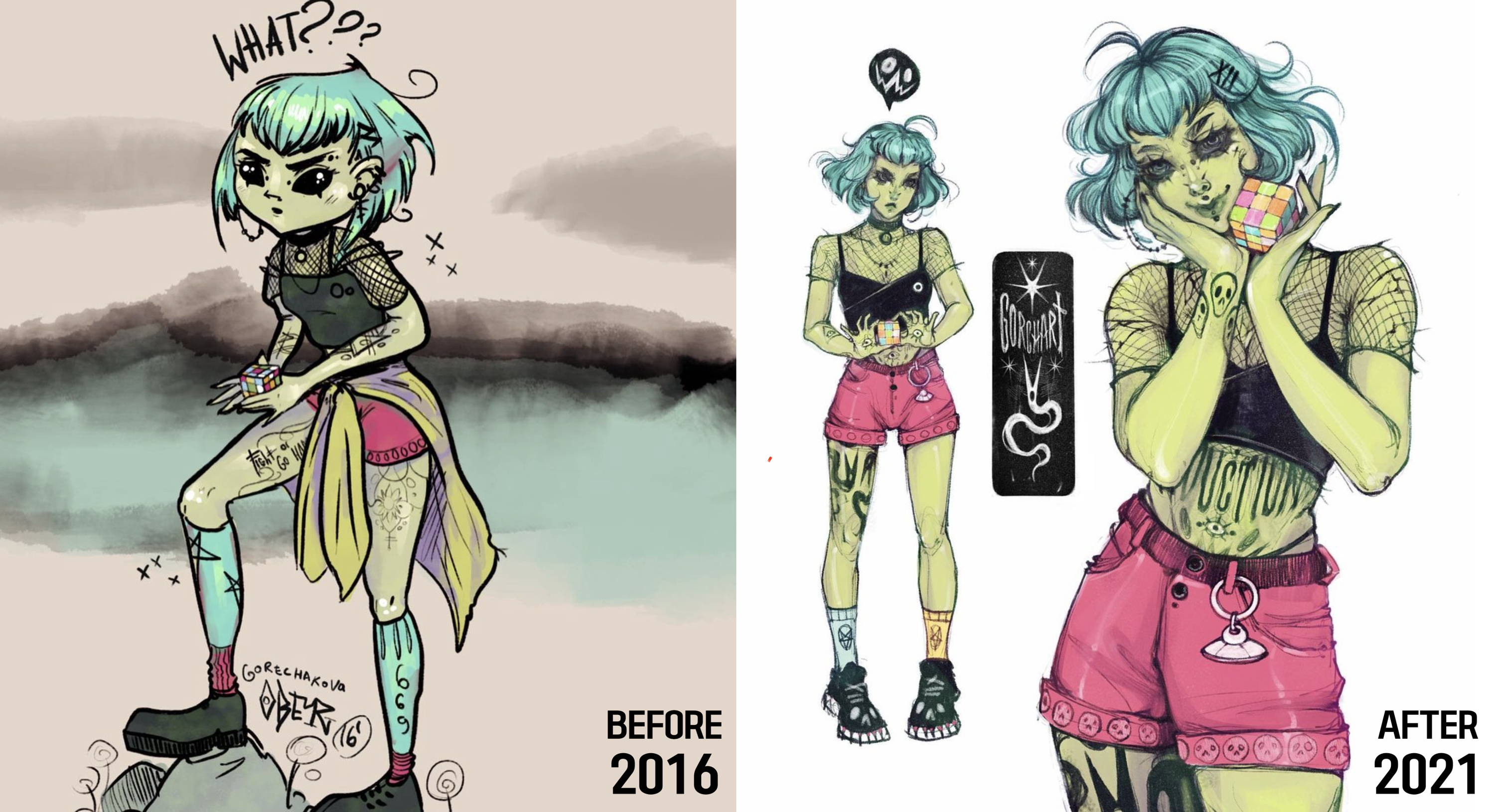 WHAT IS THIS CLASS ABOUT?
I'll show you the full process of creating digital illustrations, and I'll share everything I know about figure drawing, developing character design, blending, rendering, and much more. We'll explore different techniques and exercises that will help you improve your artistic skills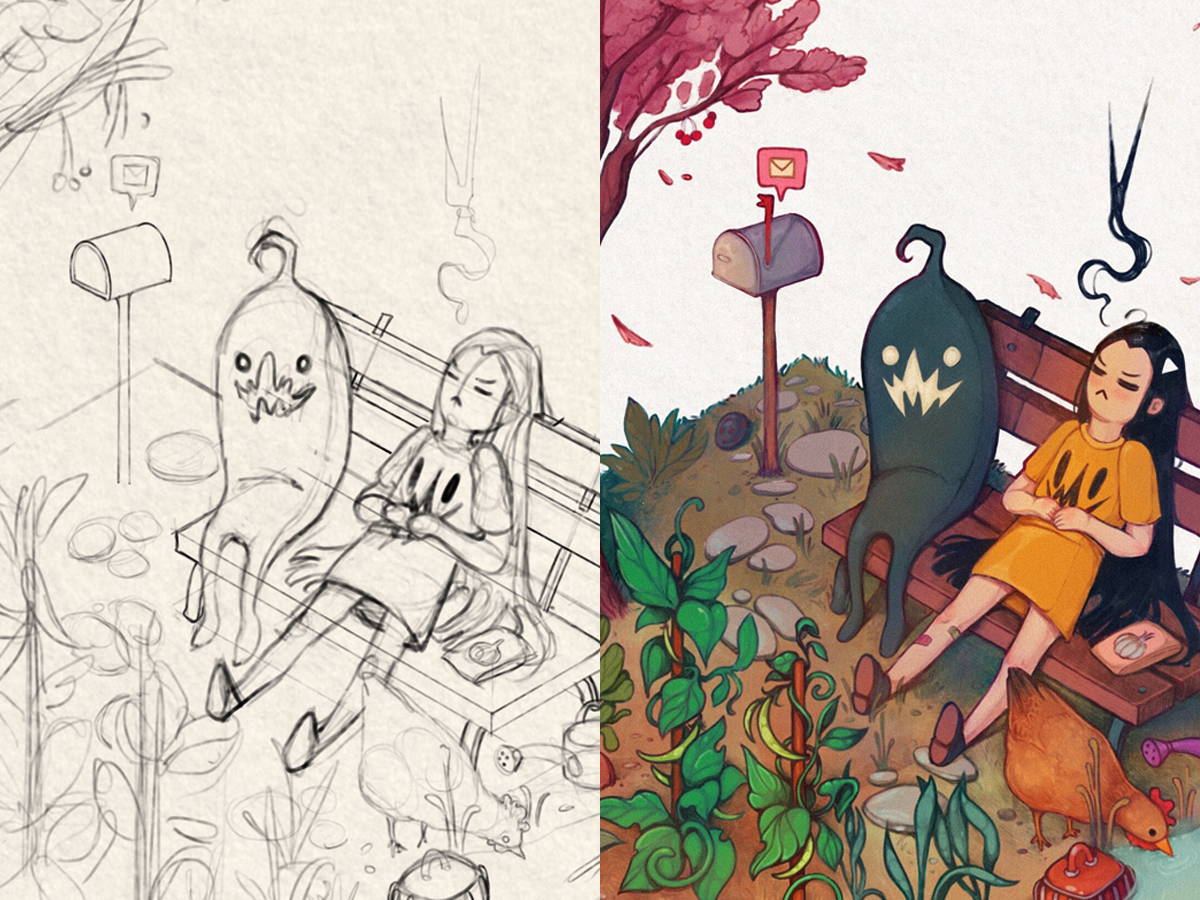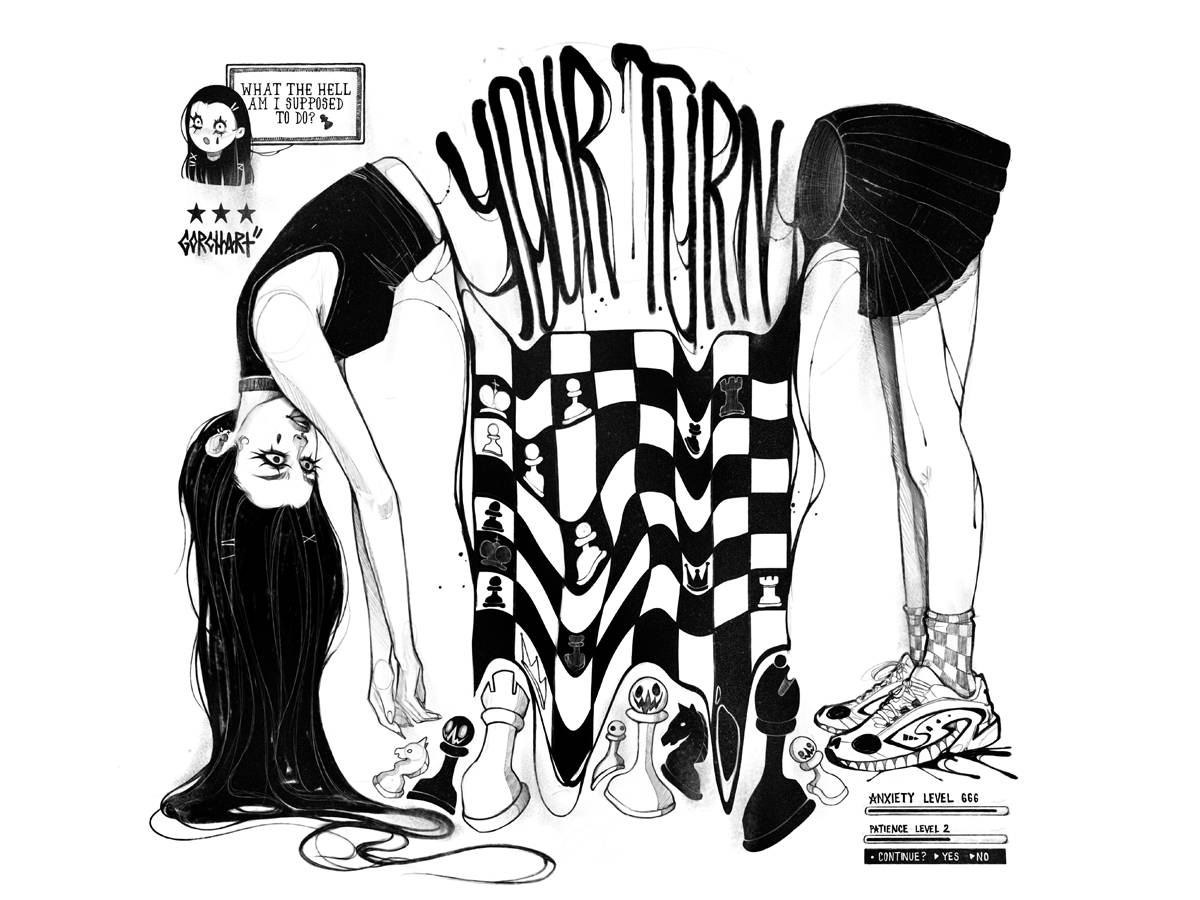 This class is for anyone who wants to get comfortable with digital art and have a fresh perspective on approaching the creative process. If you need to get more confident with the digital medium, I will try my best to help you with coloring sketches, blending, and creating an appealing illustration.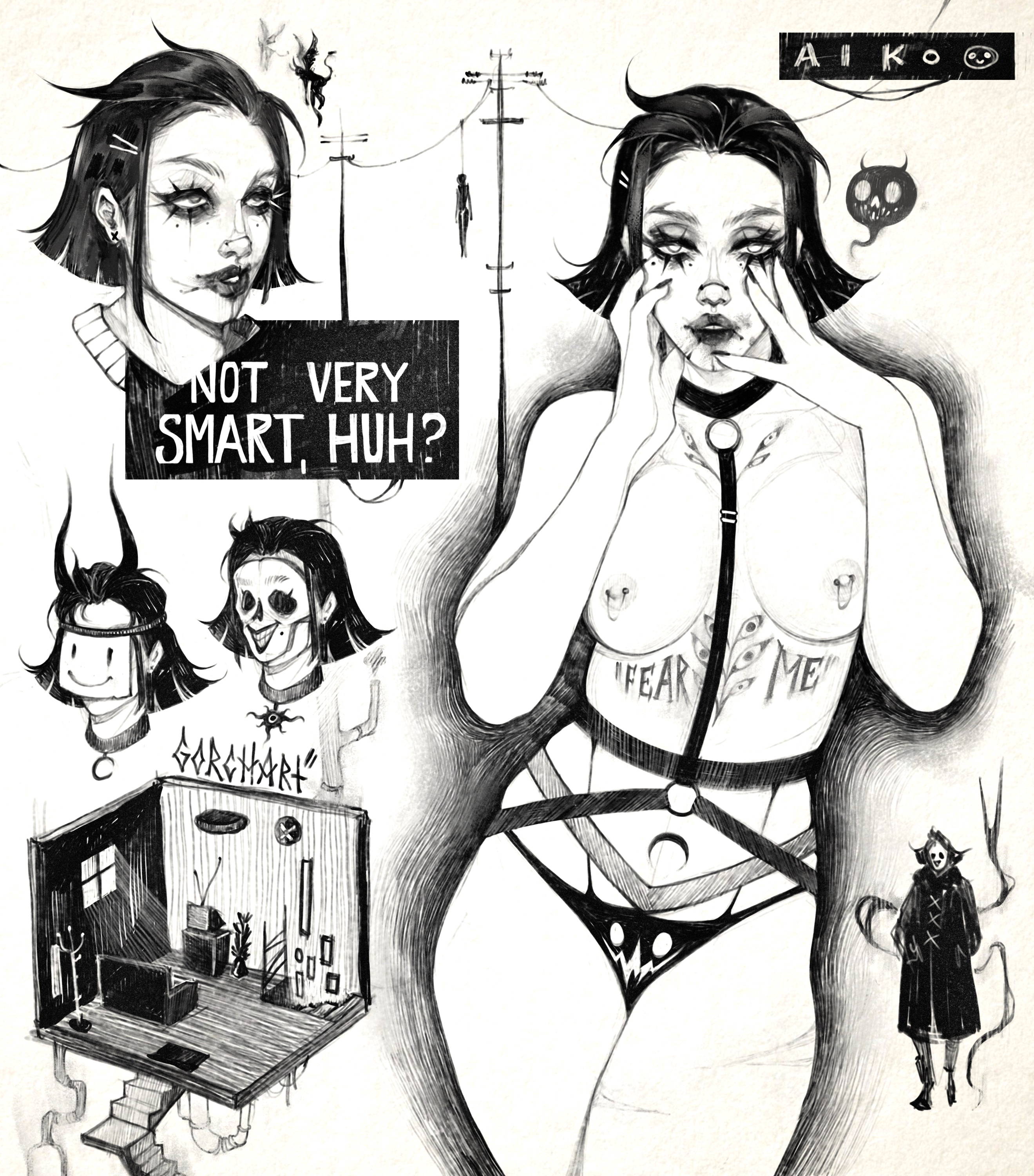 WHAT WILL THE STUDENTS ACHIEVE?
By the end of the class, you will be more confident at creating digital art. You will create fully rendered illustrations with balanced compositions, fundamental anatomy understanding, and interesting character design.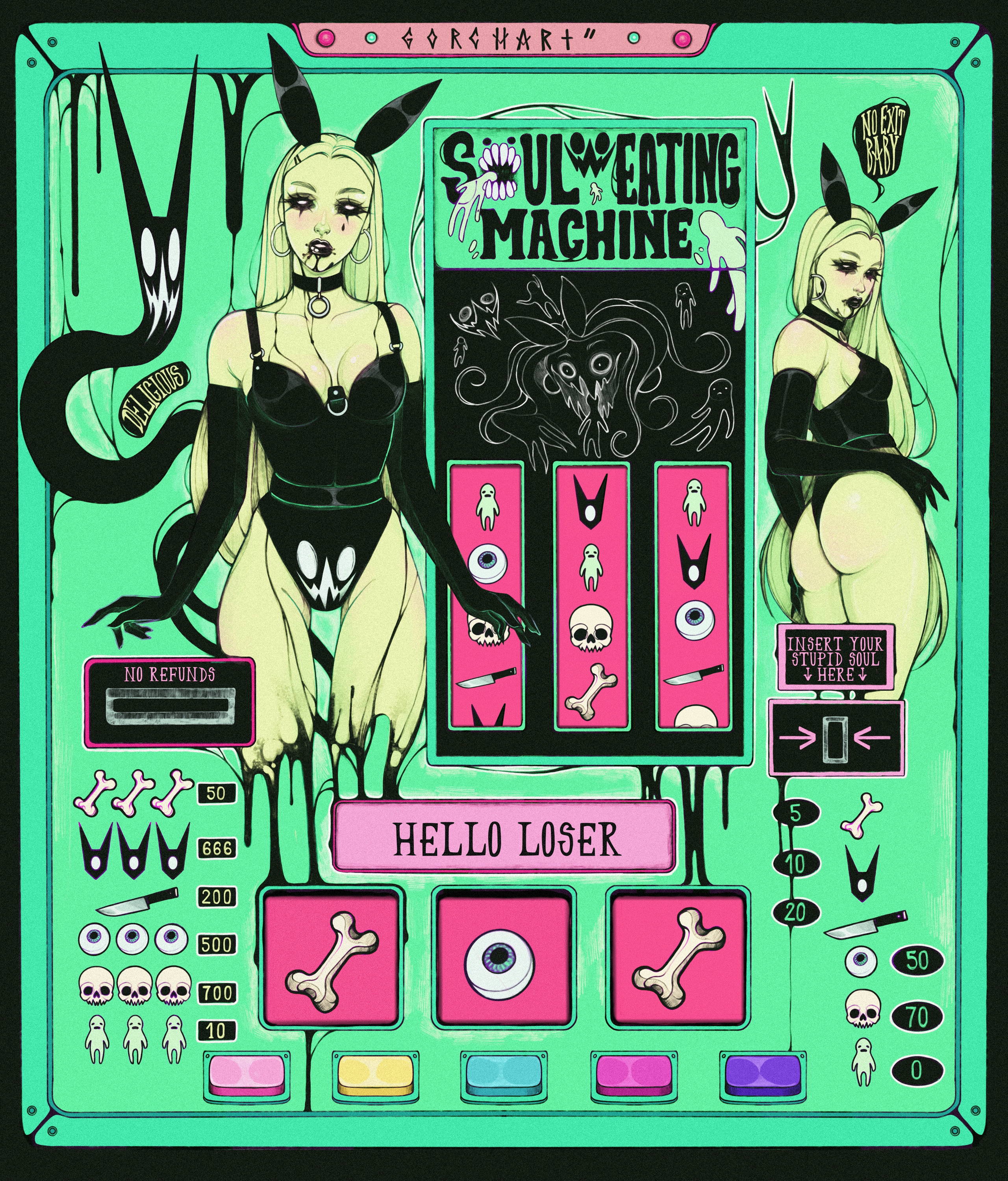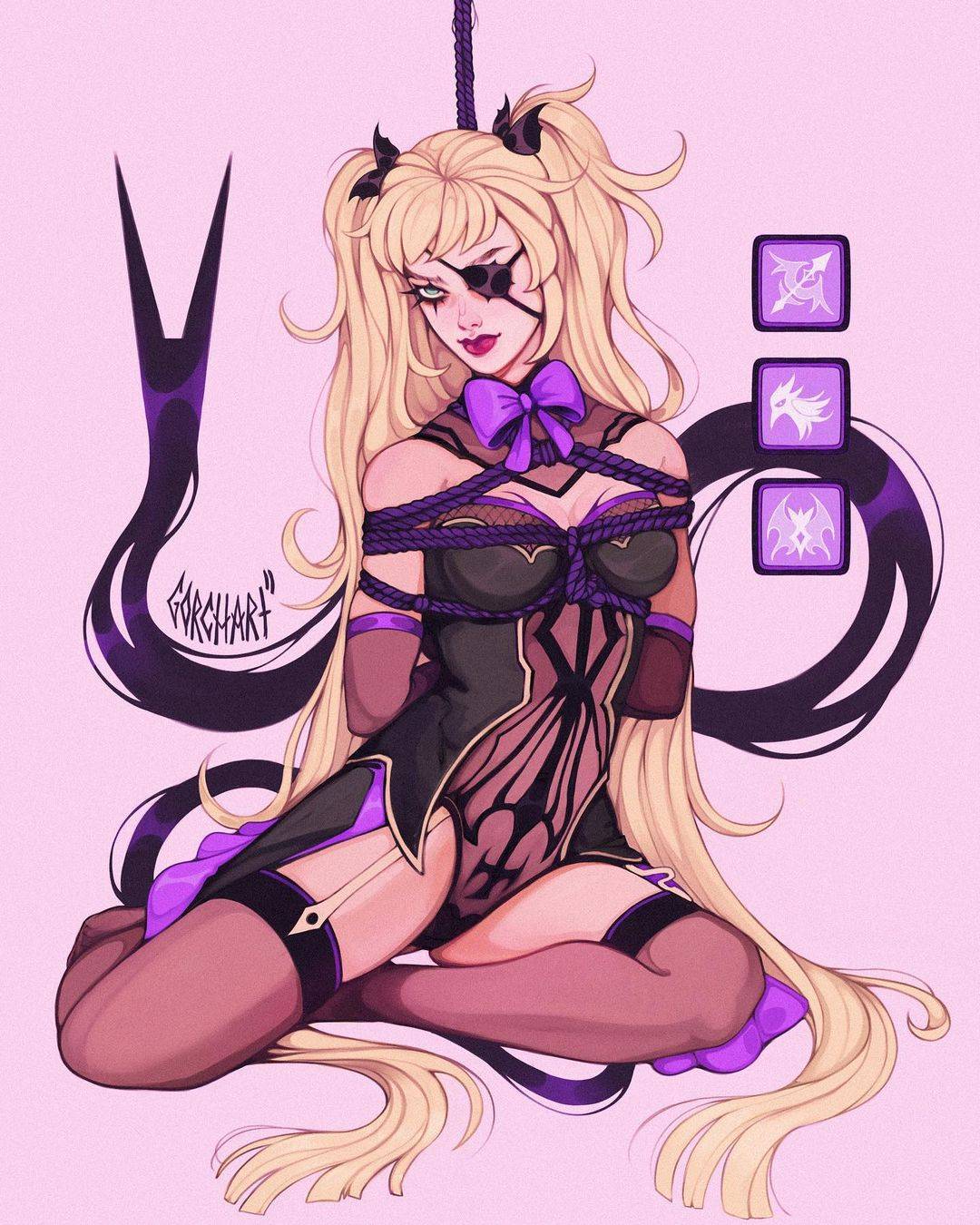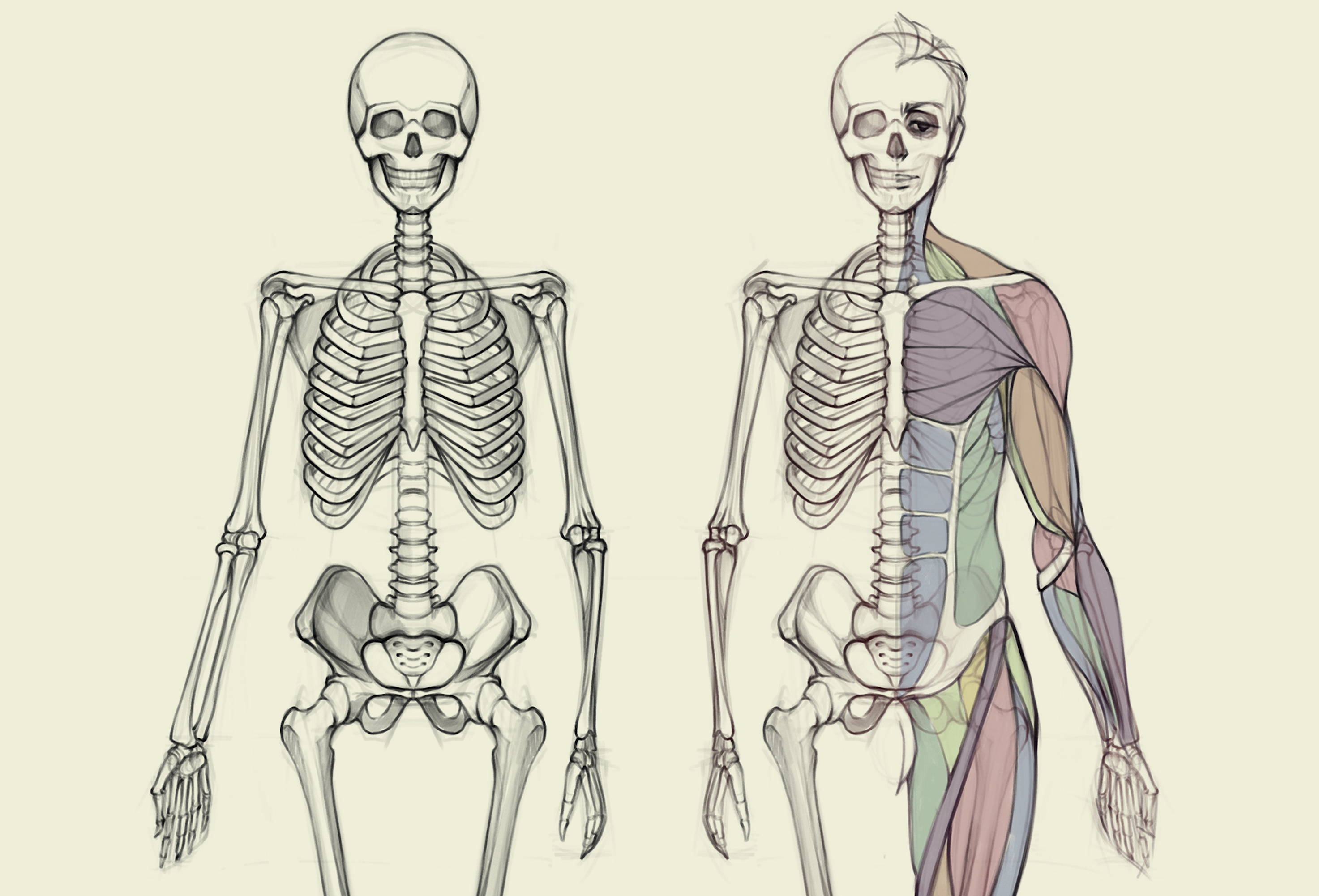 Step 1: Fundamentals of Human Anatomy & Structure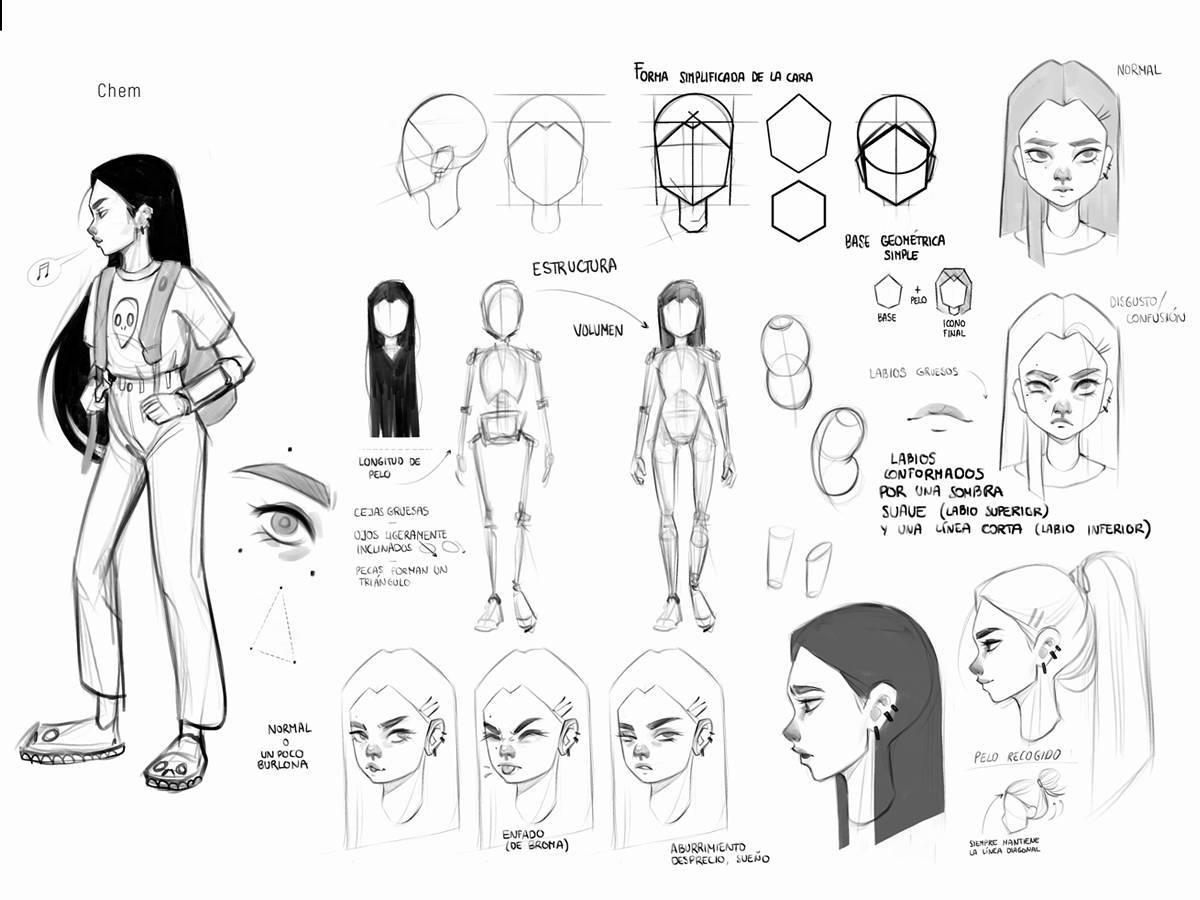 Step 2: Character Stylization

Step 3: Developing a Character Based on Inspirations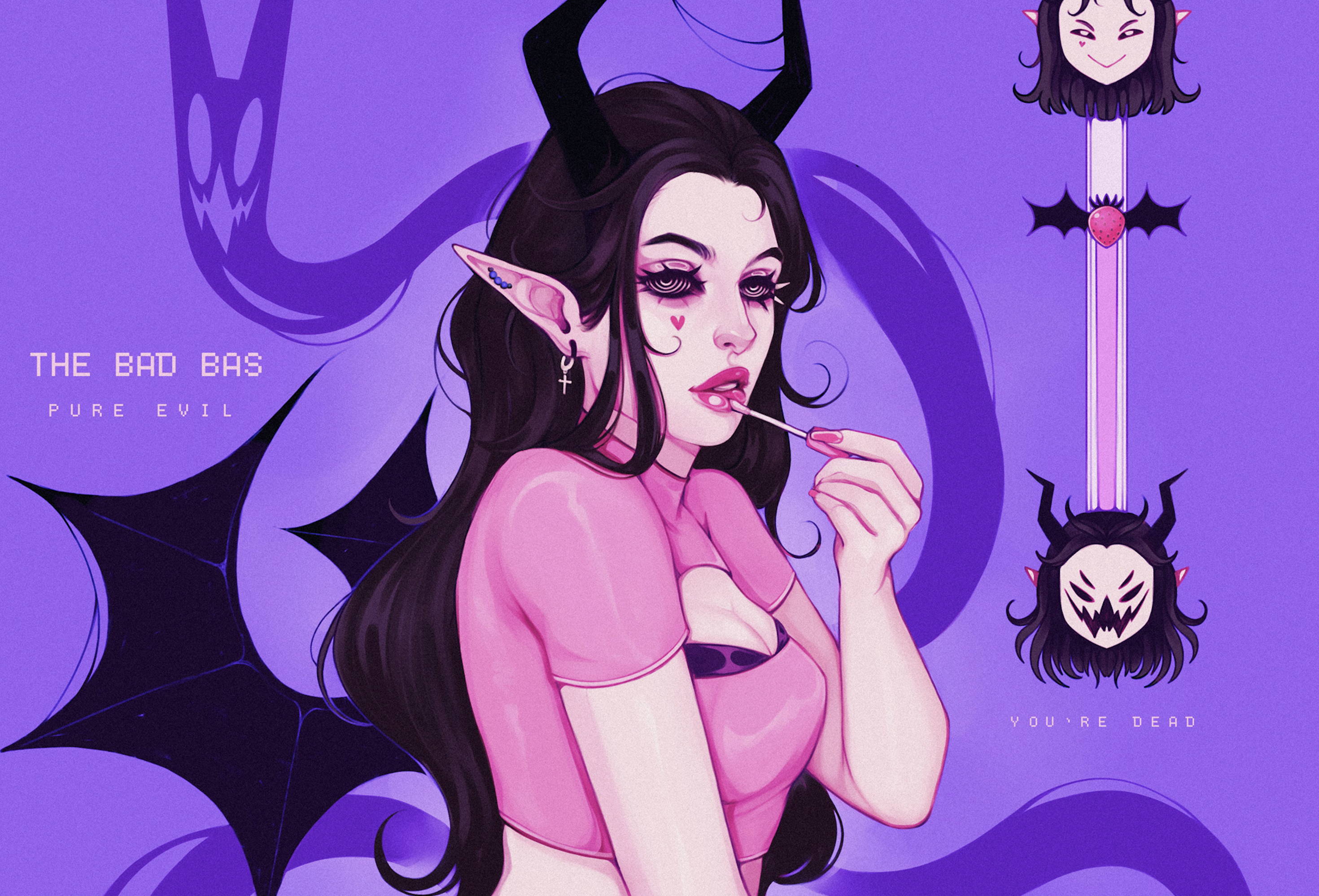 Step 4: Developing Your Personal Style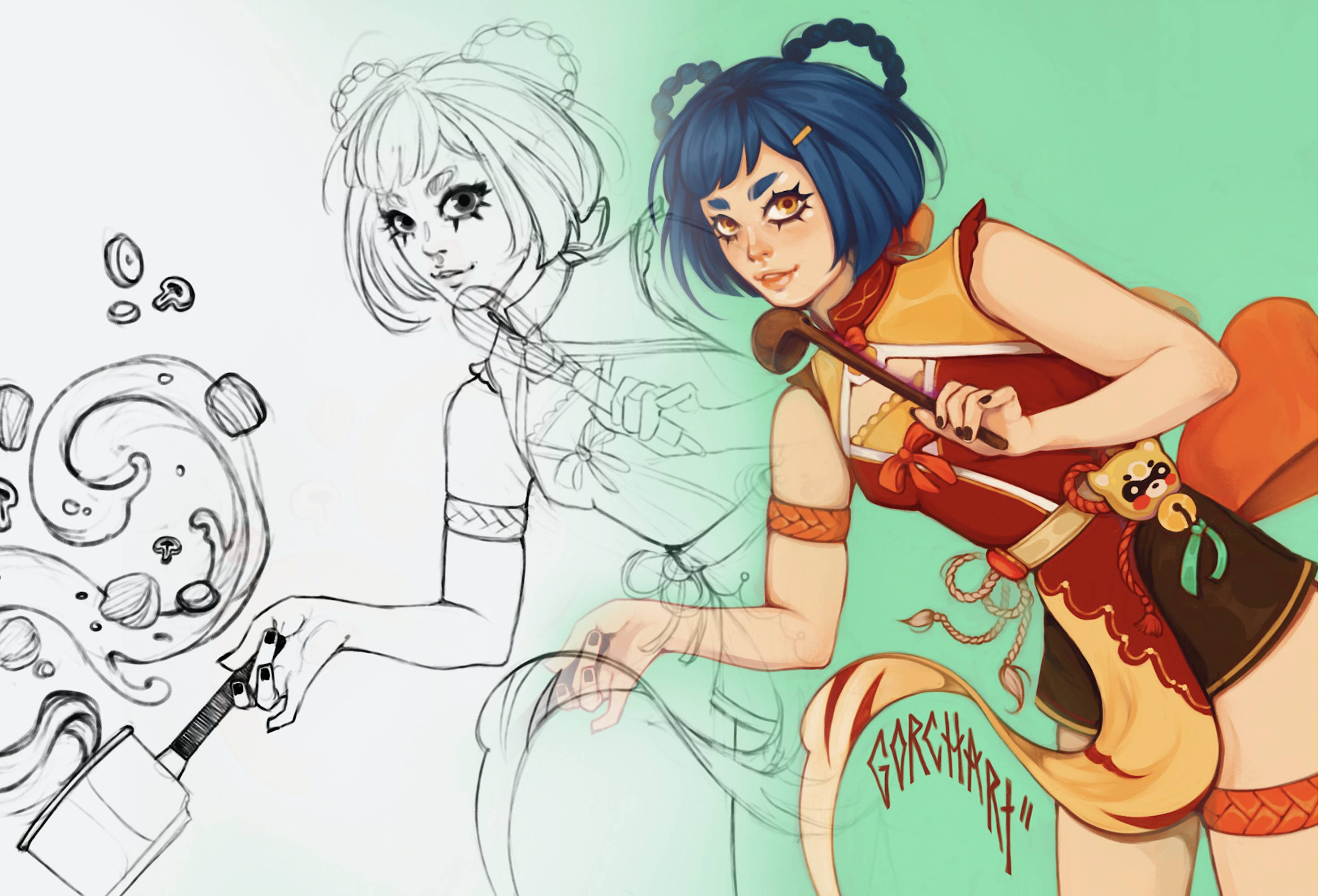 Step 5: Coloring the Sketches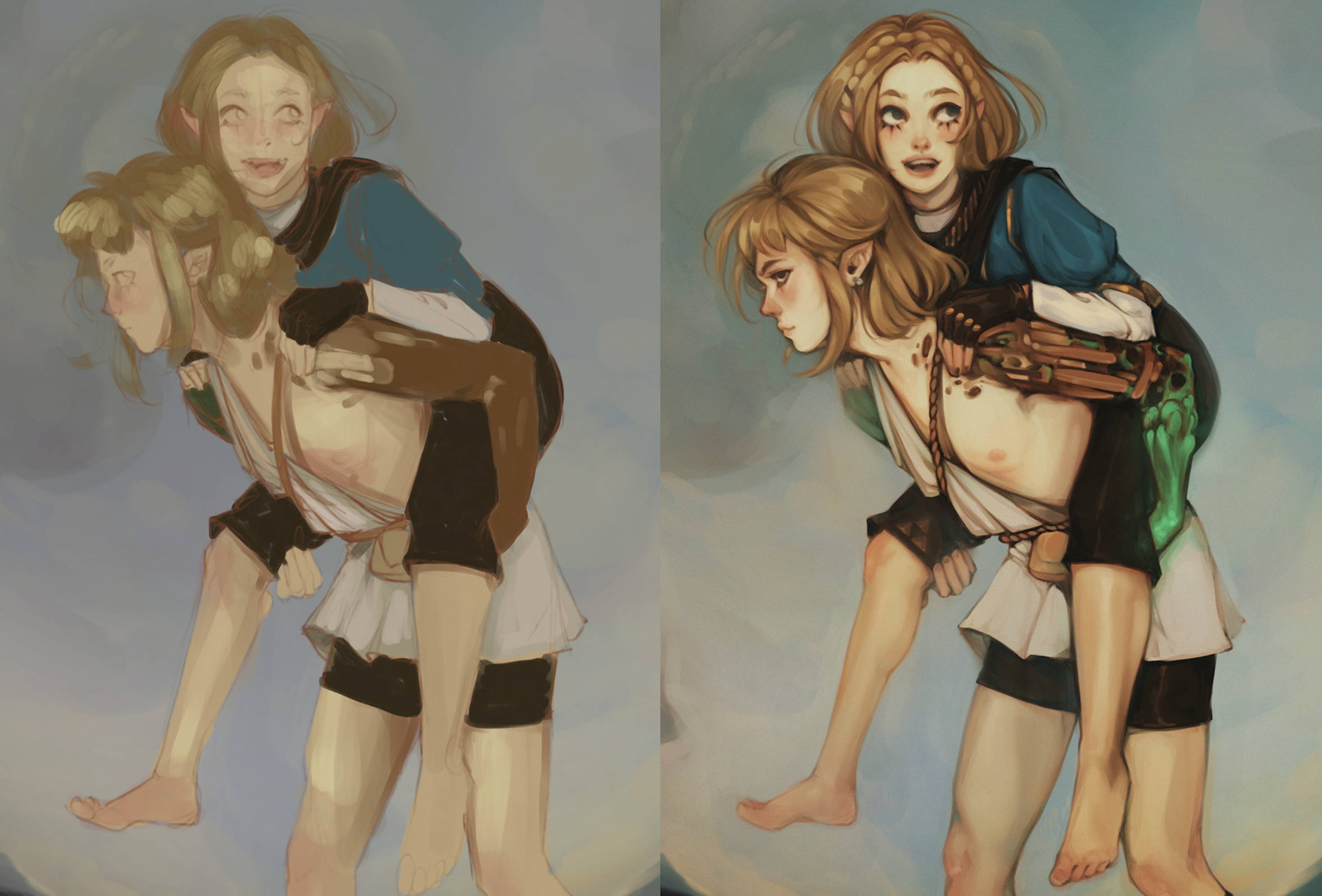 Step 6: Blending and Render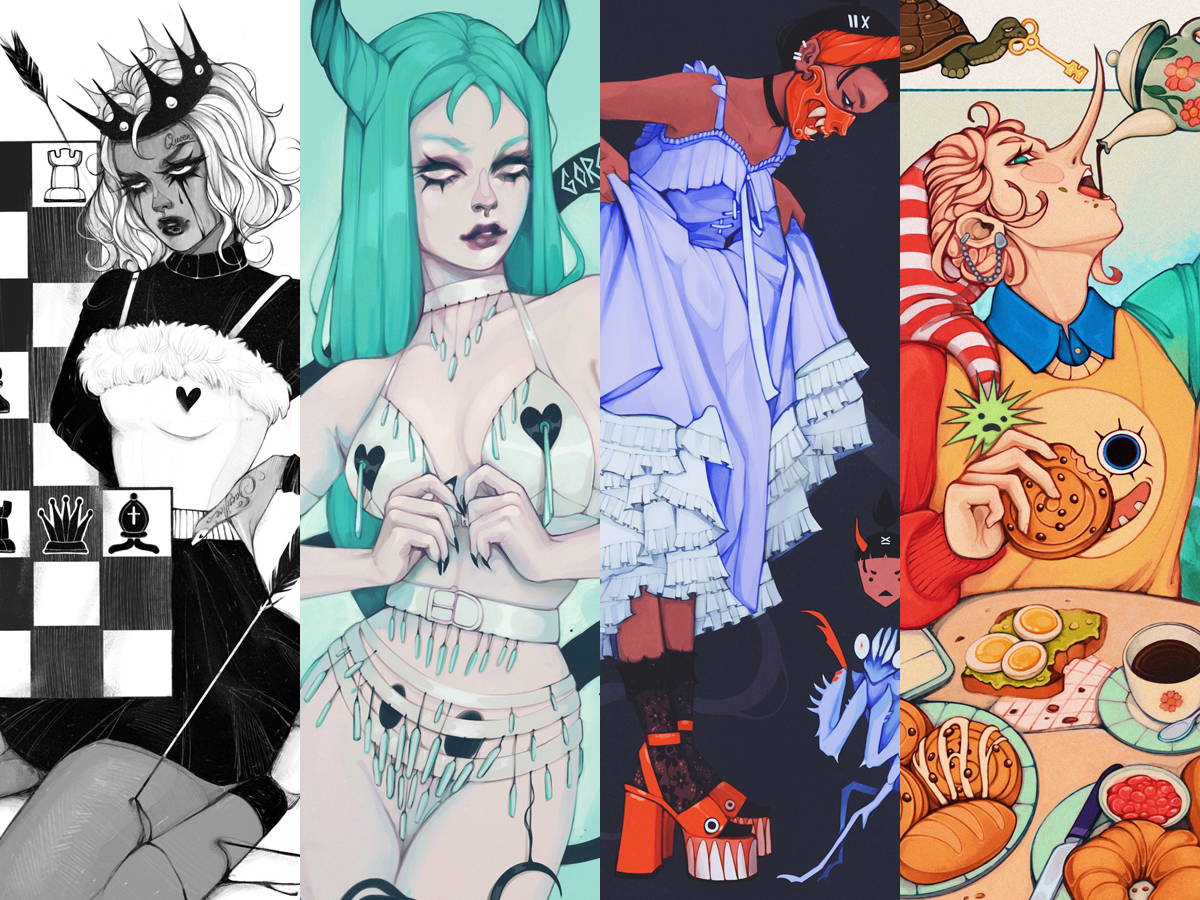 ---
Meet Your Instructor

Introduction to the course

Introduction to the program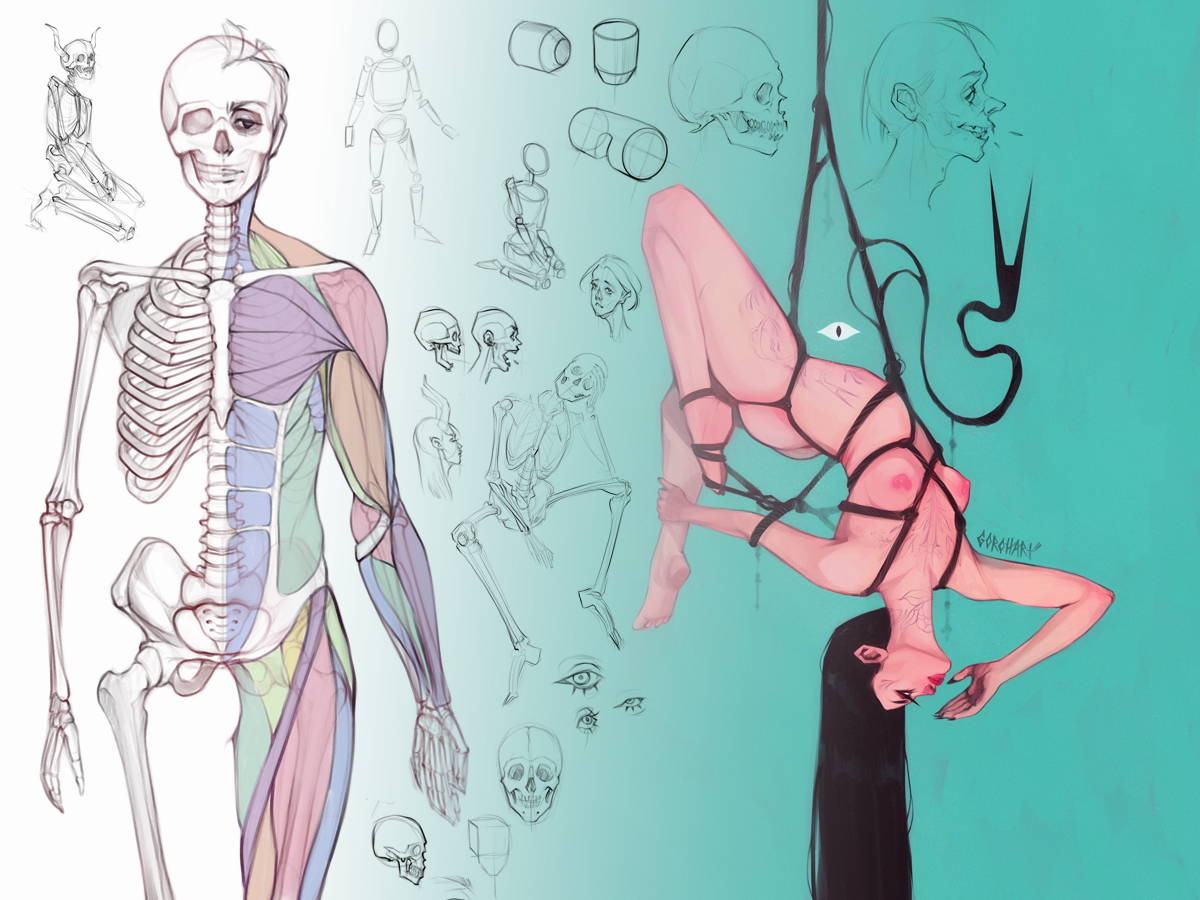 ---
Structure and composition

Anatomy basics

References: where to find, how to use, when to credit

How to apply theory to practice

How to stylize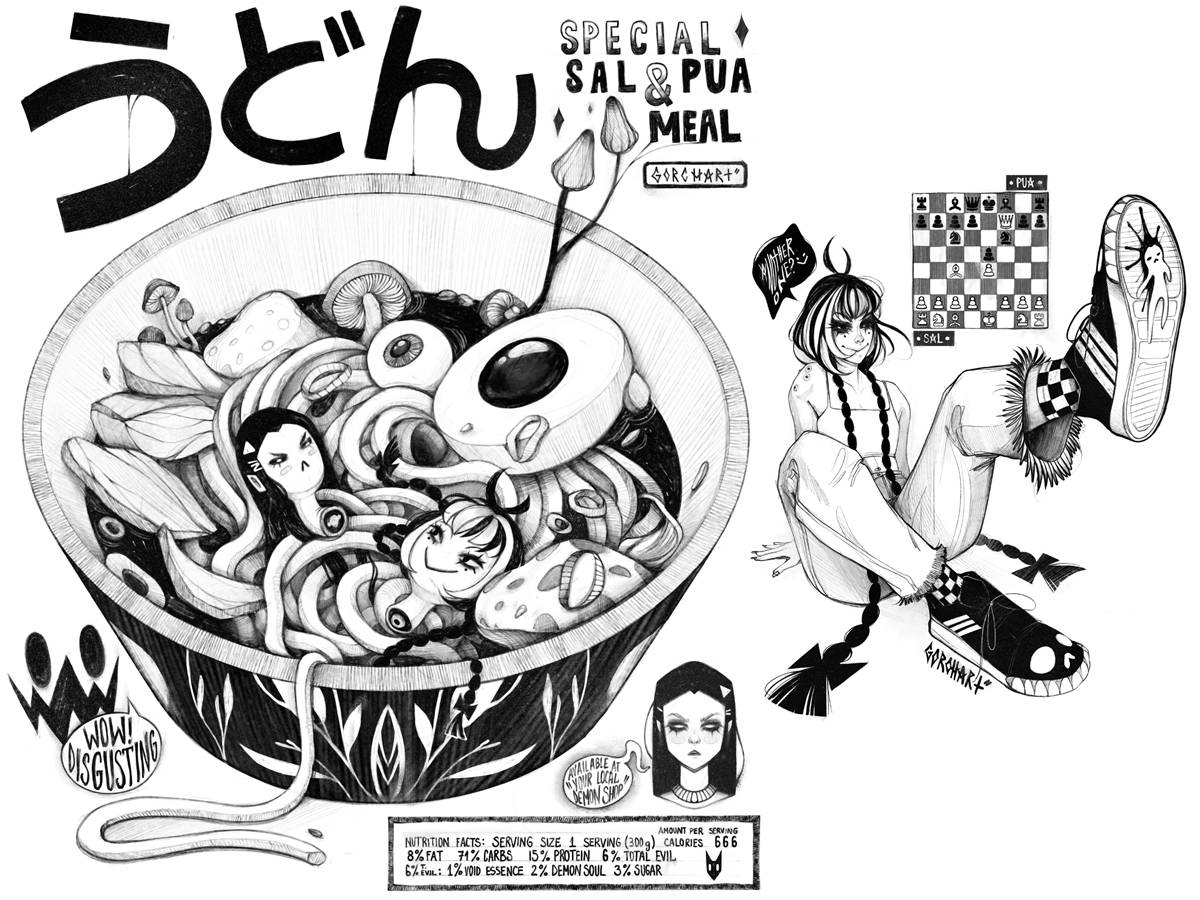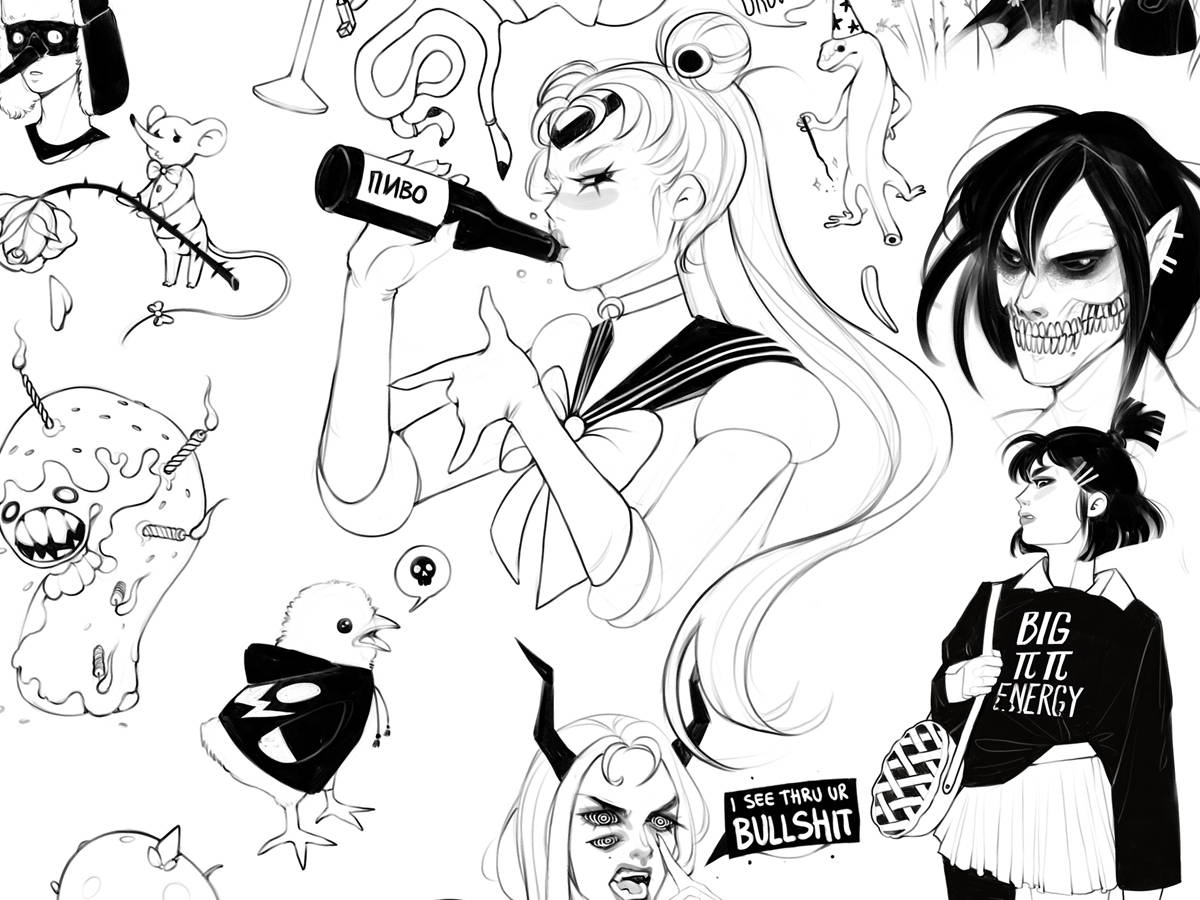 Chapter 2: Ideas and sketching

---
How to exercise your creativity and make your illustrations more interesting

Tips on character design

Expression and emotions

Differences between drawing and painting. How these differences affect your sketch

Elevate your sketches from good to great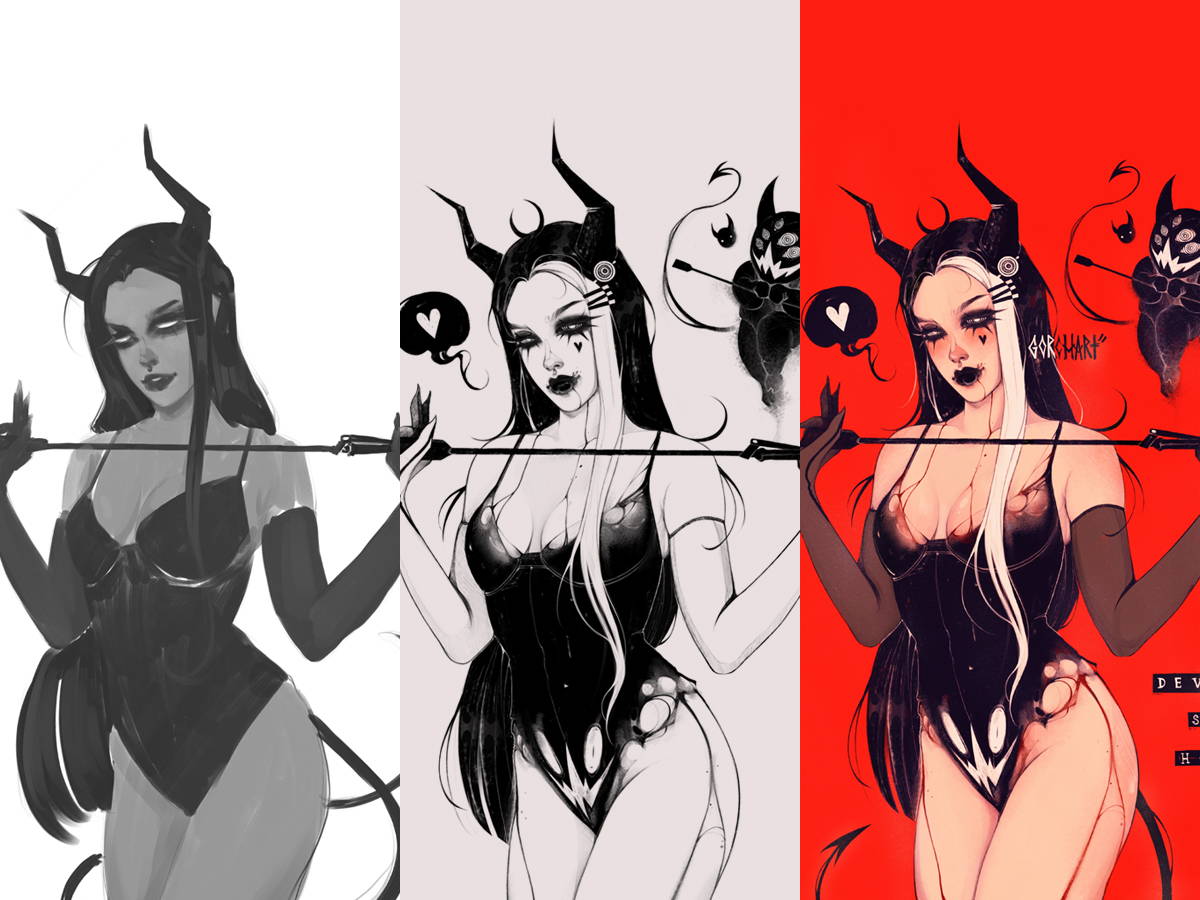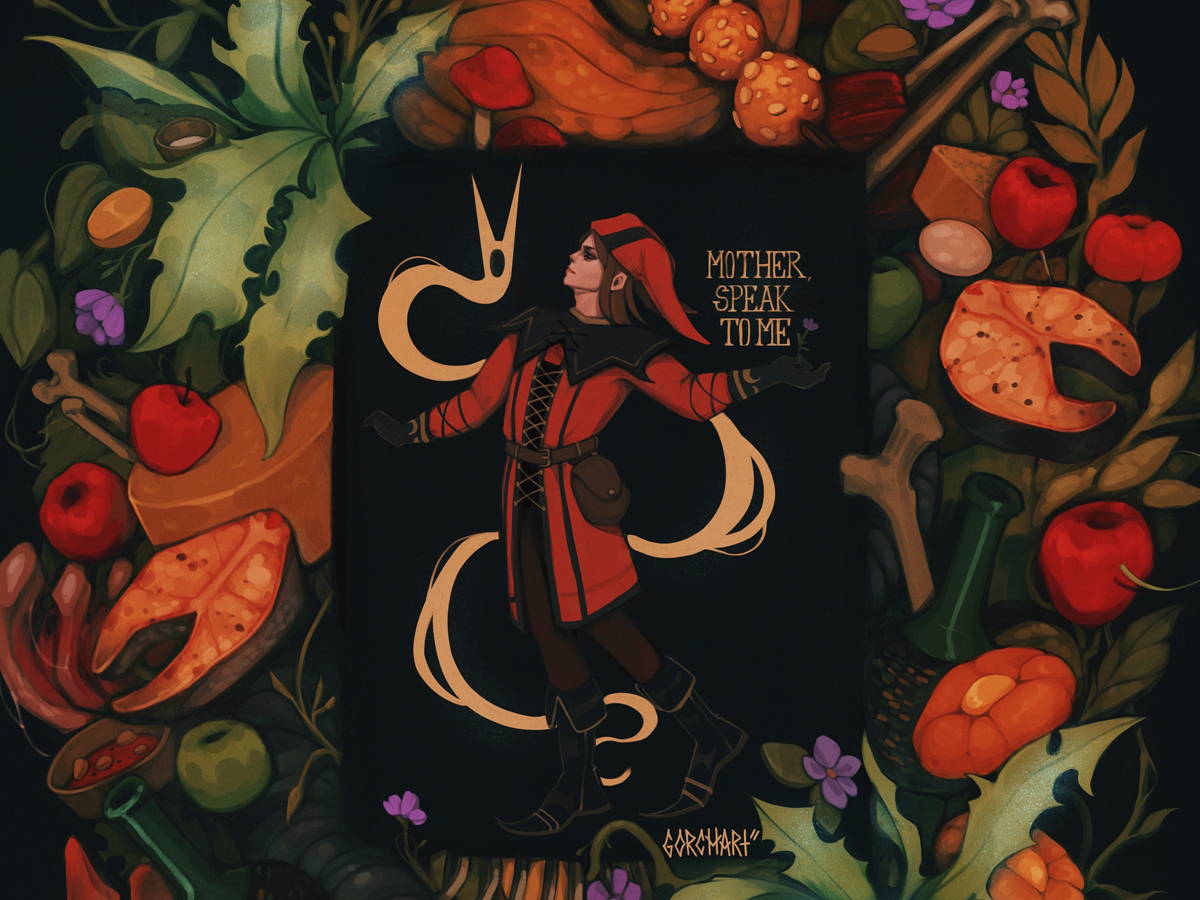 Chapter 3: Color, Blending and Render

---
Different approaches to digital art that I wish I knew when I started painting digitally

What does color theory mean. What to have in mind when you start coloring and shading

Rendering phases. How to start blending

Finishing touches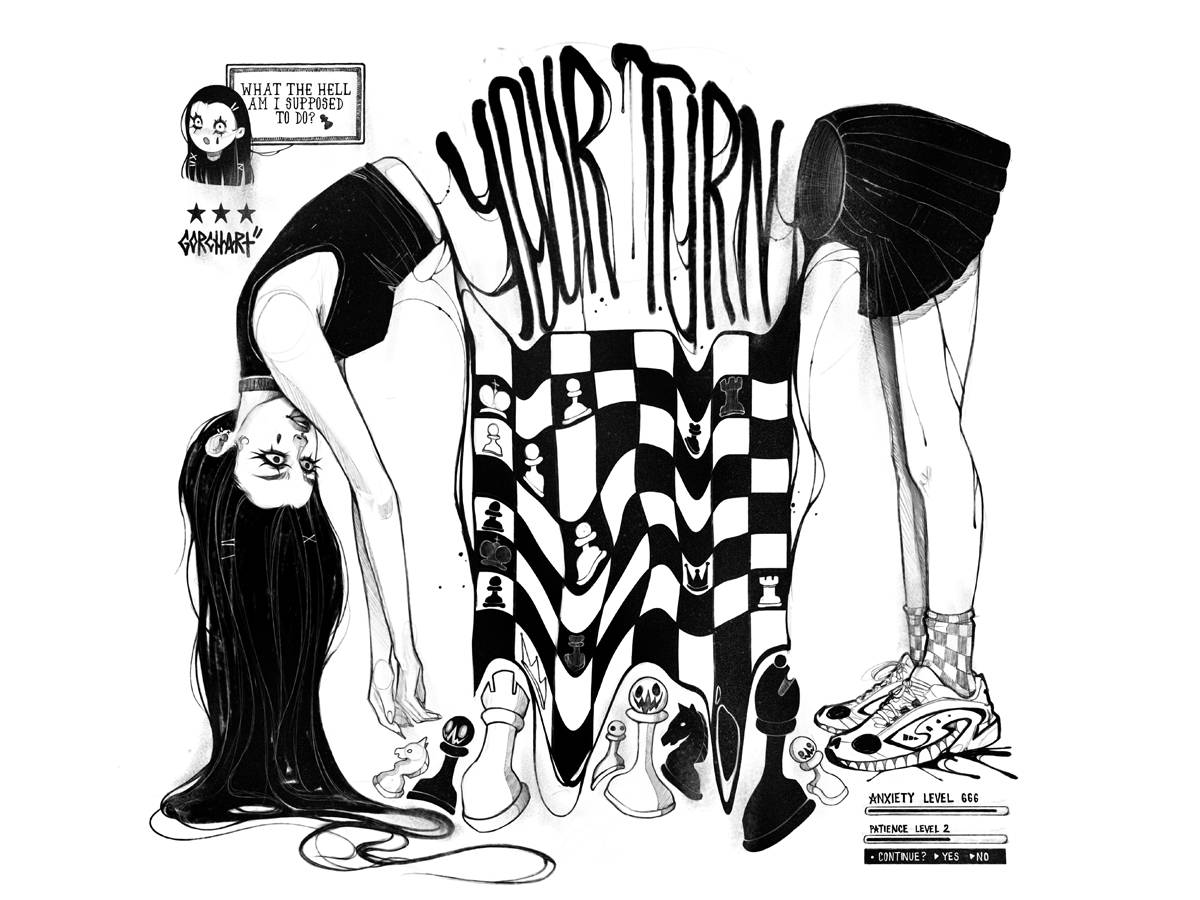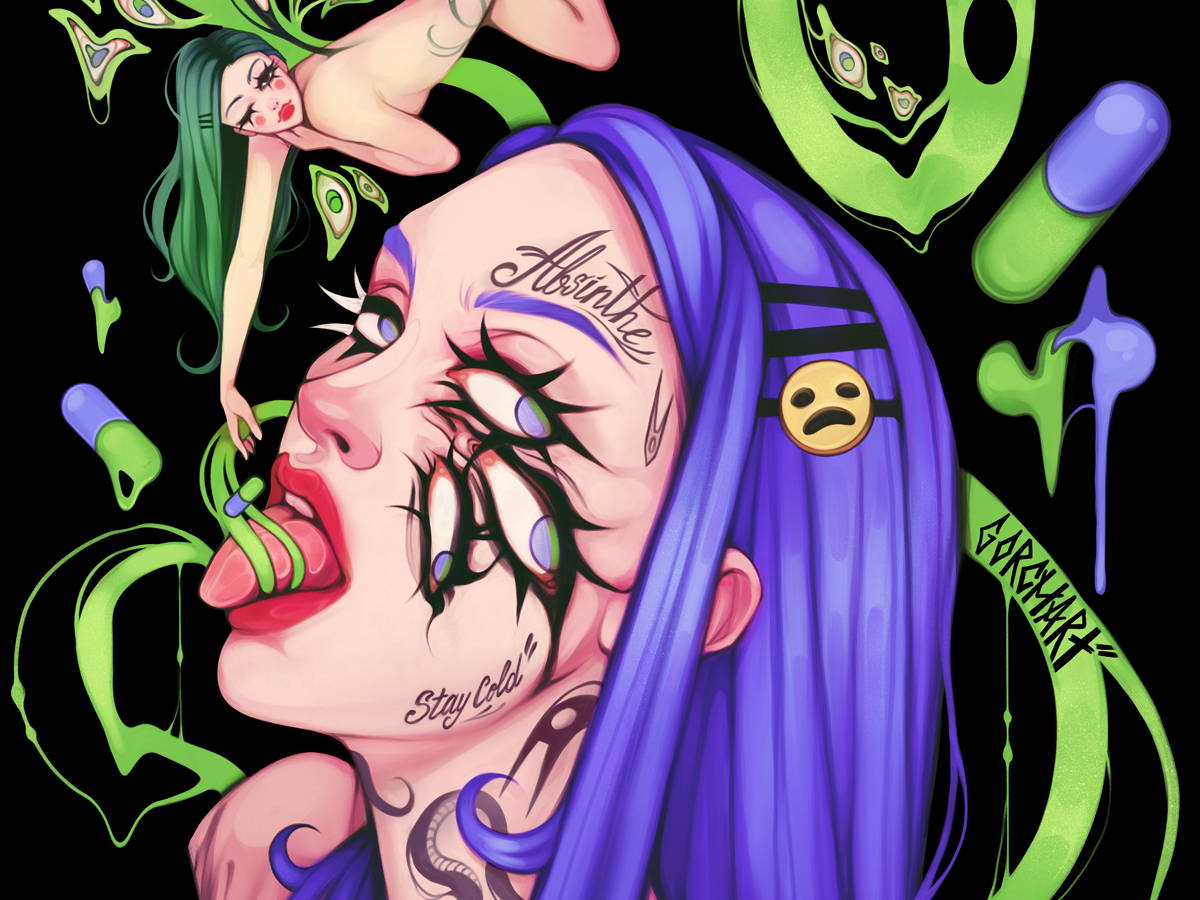 Chapter 4: How to find your style
---
Training your artistic eye. How to analyze other artists in terms of style

Intentionality. Searching for a style from practical point of view

Patterns and repetition everywhere

Style exercises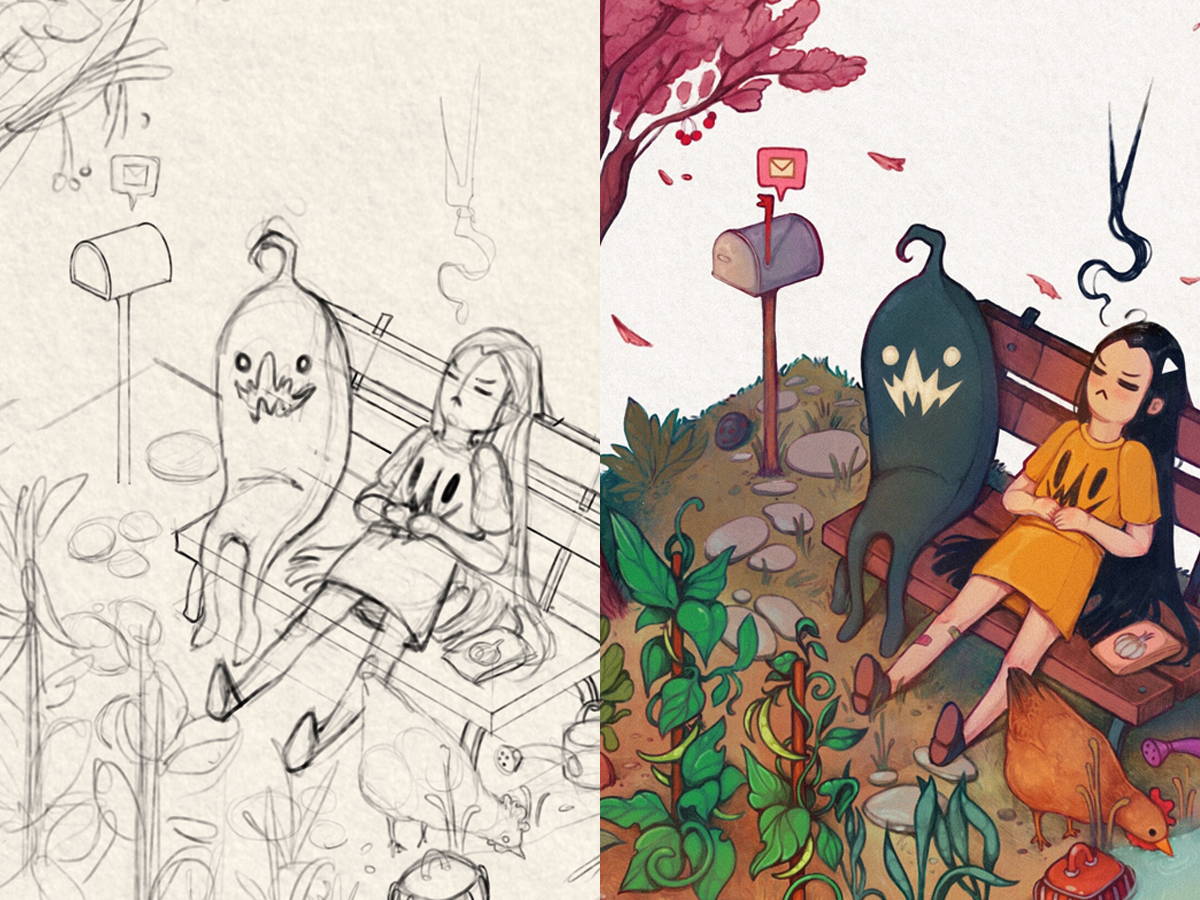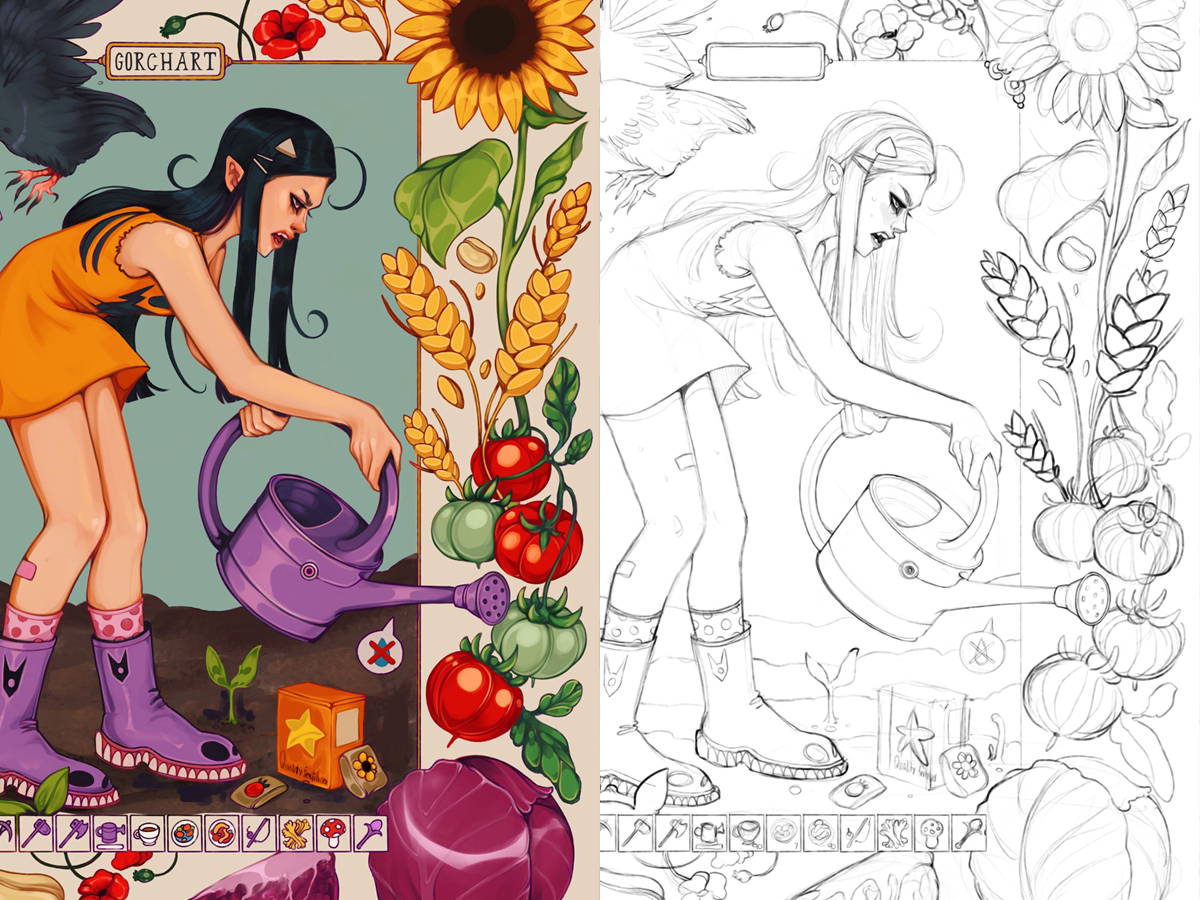 Chapter 5: From Basic Portrait to Unique Illustration

---
Drawing approach

Painting approach

Combining drawing and painting approaches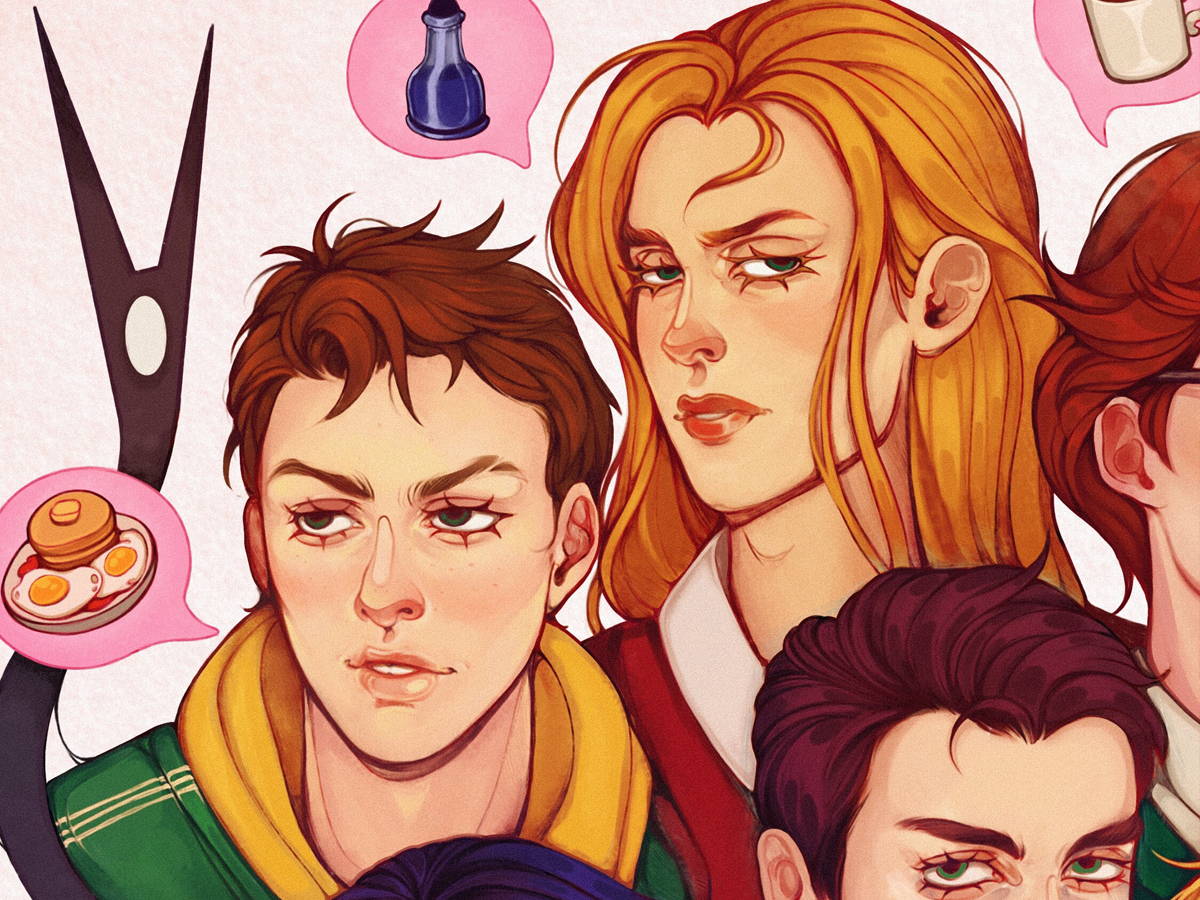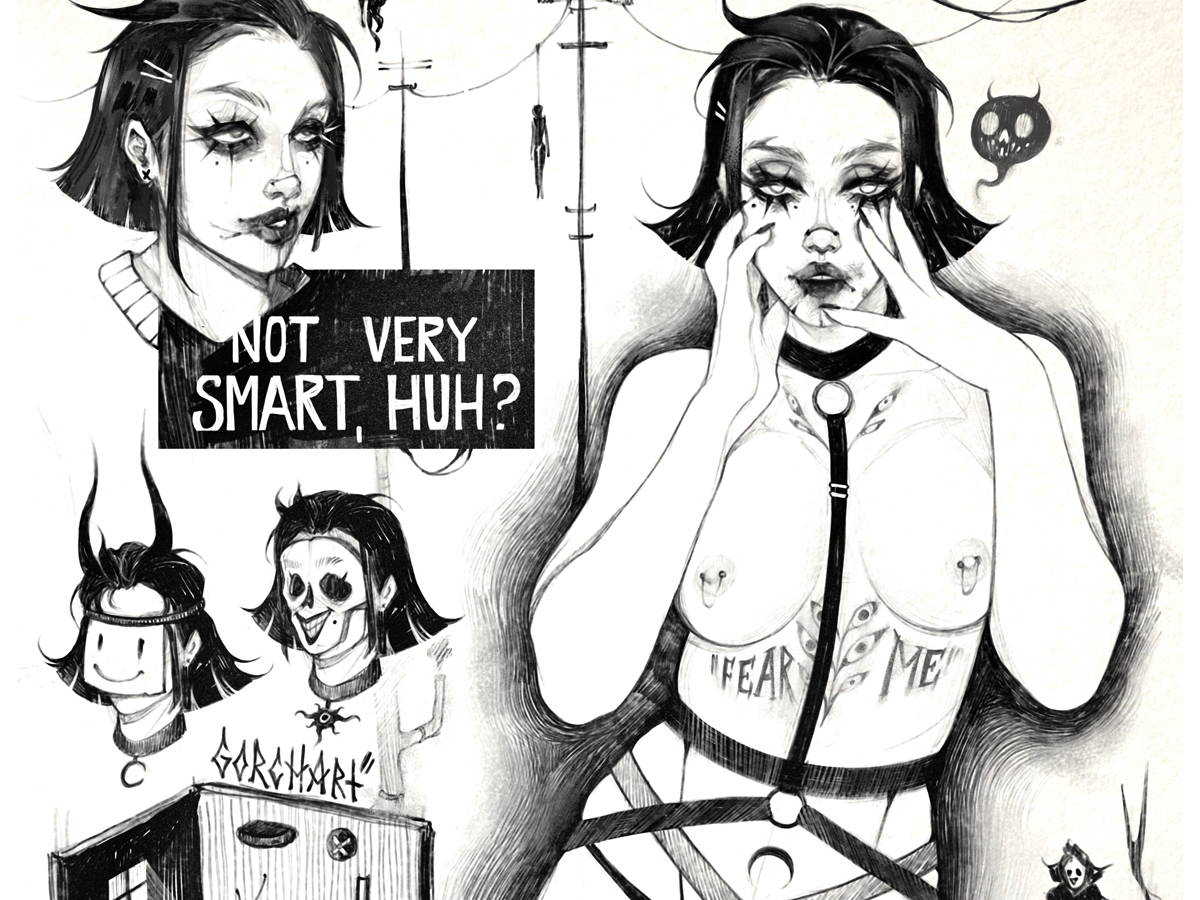 ---
Faces and hair

Clothing

Supporting elements

Improving finished art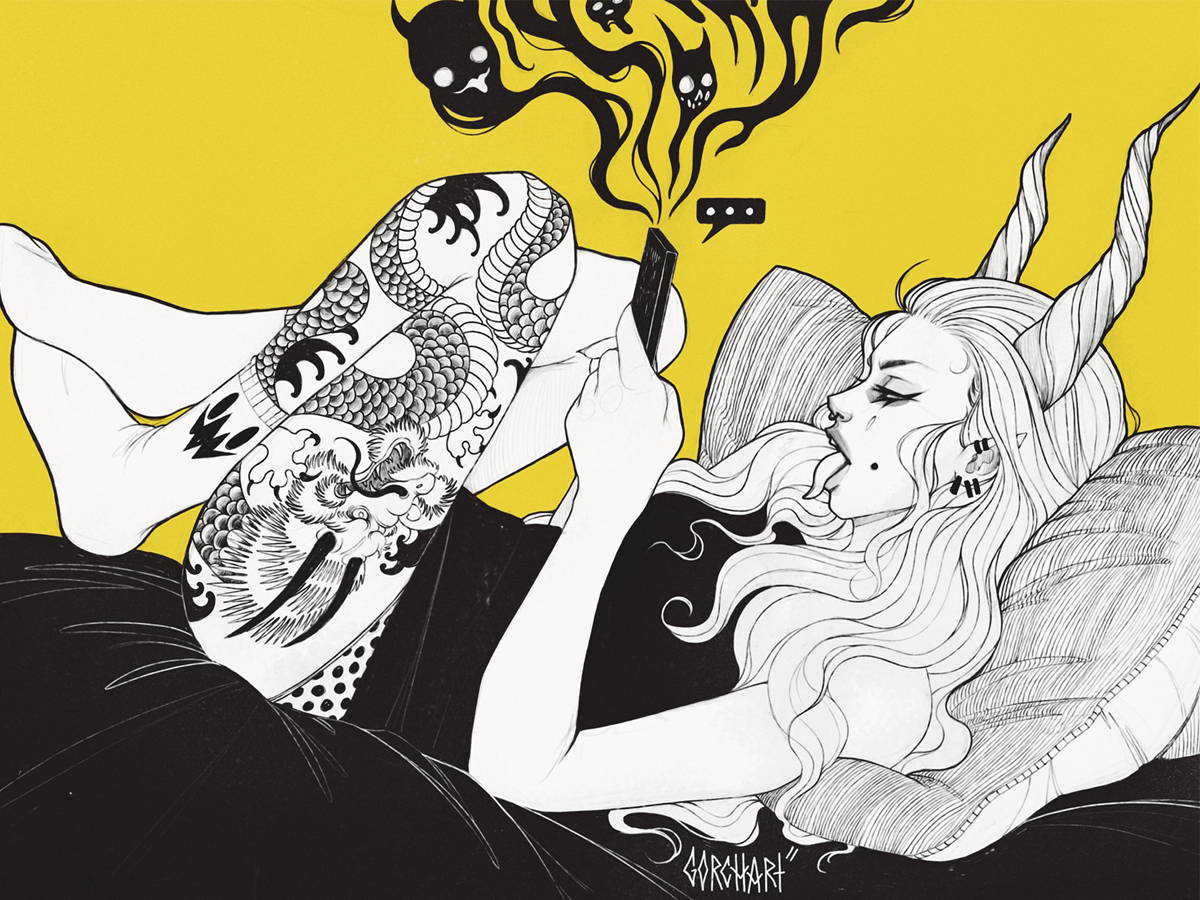 Bonus Chapter: Special Tips

---
Uploading to social media

How to work on commissions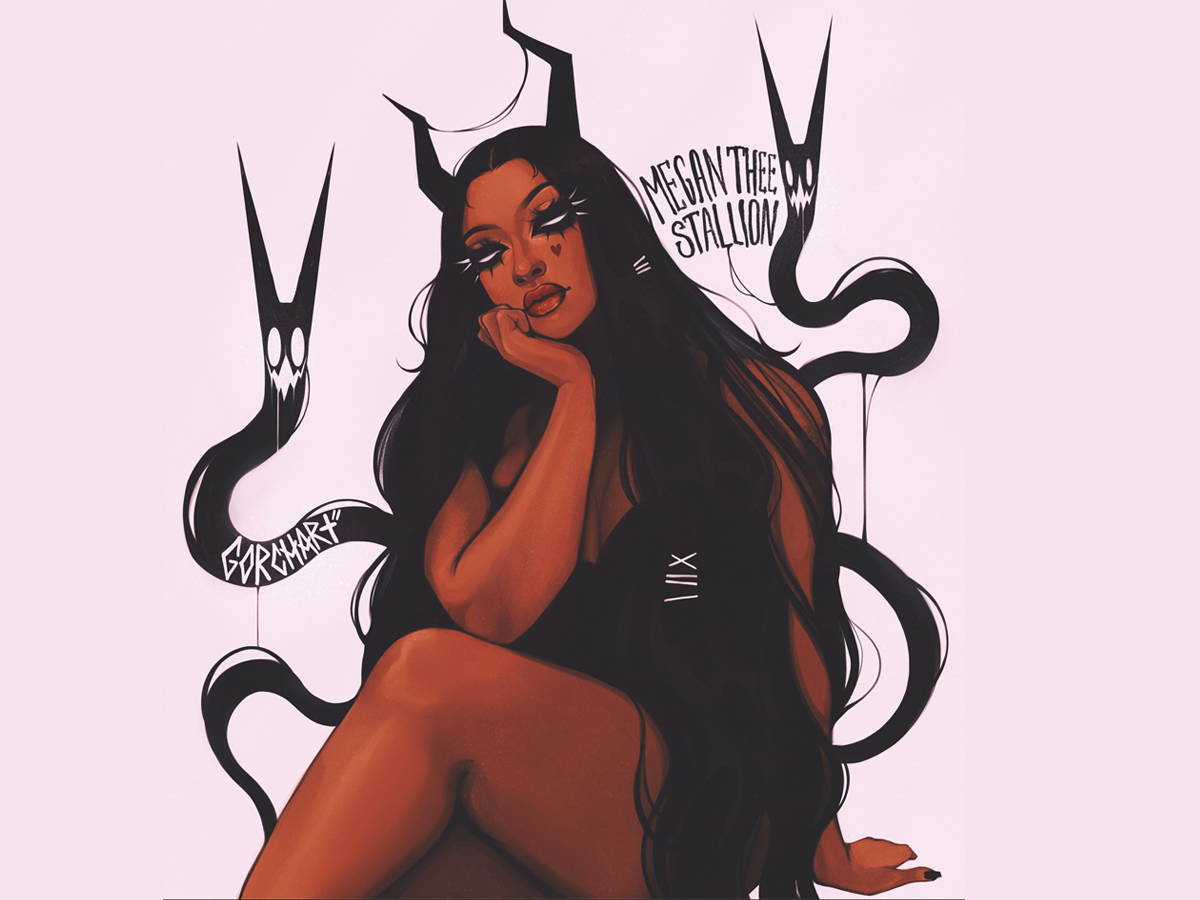 ---
  Congratulations on Completing the Course
---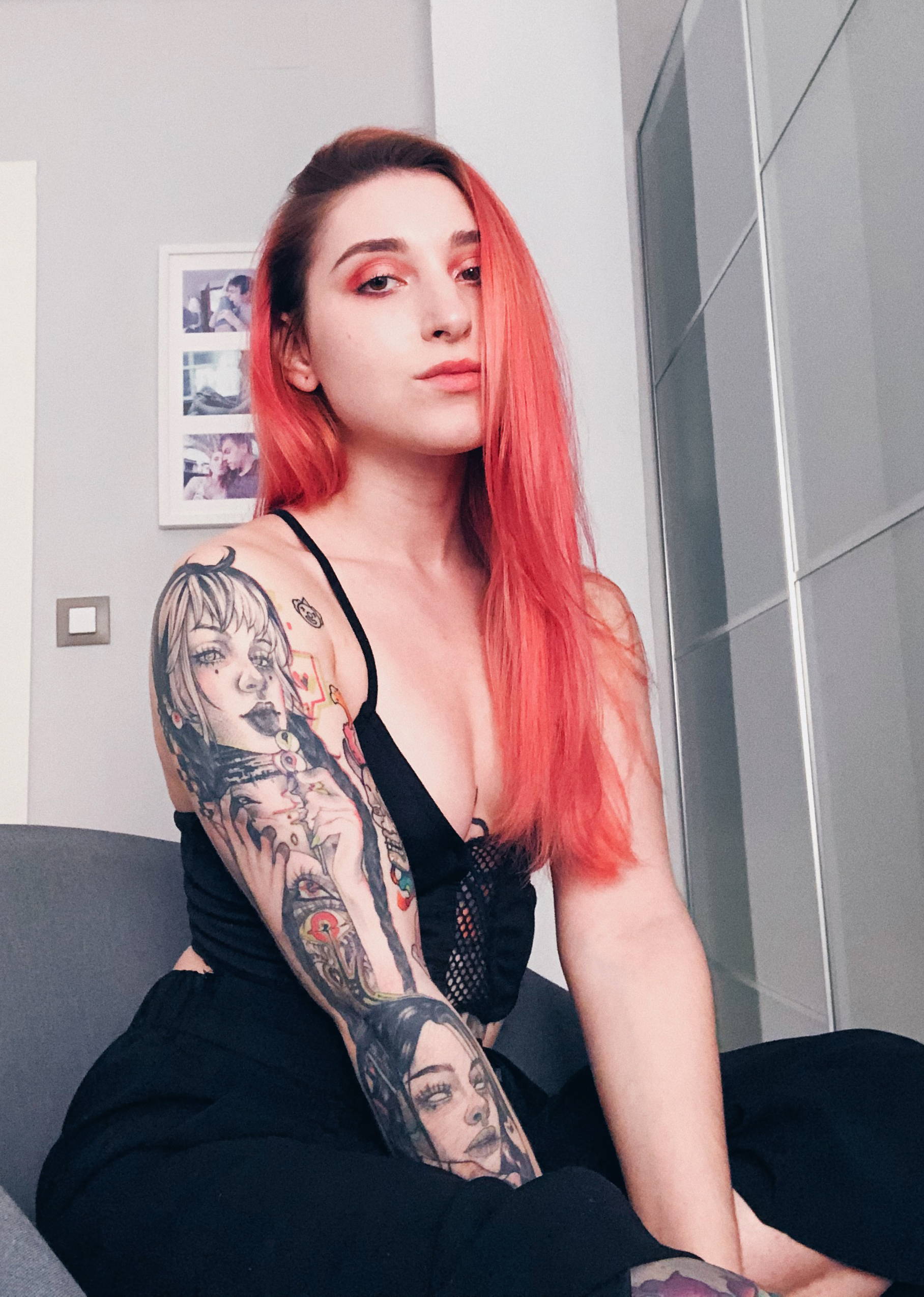 Hi! My name is Silvia Gorchakova, but everybody calls me Gorcha. I'm an illustrator, and tattoo artist from Latvia, Riga, and I will be your teacher! I've studied Fine Arts at The Polytechnic University of Valencia, and I've been working as a full-time artist for several years. My main inspirations are cartoons from 00, fetish fashion, Baroque still life, Junti Ito, and anime.
I've always felt pressure to decide what path I should choose as an artist because I thought that simply drawing what makes me happy wasn't going to be enough. But I'm glad I never gave up creating and expressing myself through eerie and sensual illustrations because that was what ended up being my path. I'm glad that I could connect to a lot of people through my art and inspire them to create.
My journey with digital art was very... bumpy. I remember being stuck for almost 7 or 8 years, not portraying what I imagine when drawing digitally. Of course, my general art skills were much lower than now, but I clearly remember being restrained by the digital medium itself. All my attempts to approach it were far from what I wanted to achieve.
My current goal is to help people who feel the same as I did. I want to share with you all the knowledge I wish I knew back then. Whenever I get questions on social media about how to paint this or draw that, I always try to help and explain what I do. But being able to show my full process and teach you through this platform will be so much more efficient and fun! I hope you will enjoy this class!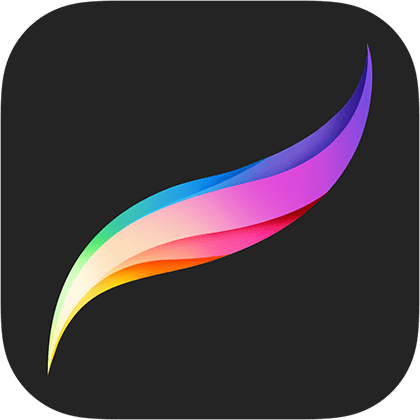 This course will teach and guide you on how to effectively utilize different tools such as "digital brushes," "palettes," and "blending options" in Procreate app.
We will help you adjust app settings to optimize your drawing experience.

*Please Note: Students will have to purchase Procreate application ($10 in Apple Store). It is not included in the course package.

You can access the class videos for 20 weeks. Within that period, you can replay the videos in as many devices as you want.
Earn points to Extend the Class Access
Receive points by completing chapter missions OR by taking the class two or more times a week. And use the points to extend your class access!
Quadpay is available for the payment! Your order will be split into 4 installments paid over 6 weeks! To find out more, please visit Quadpay.
We will need to download Procreate before taking the class.
Class videos will be available by September 8th. We will notify you via email regarding how to access to the class videos on the release date.
You're all set!
Don't feel like waiting? Here are classes you can start today
Live what you love with CLASS101