Sculpting Shades and Colors: Steps to Creating Impactful Character Illustrations
By Machi Mile
Get $30 off on your first purchase!
Buy One, Get One
We are offering this chance only to the first 100 classmates. Enjoy the promotion before it's too late.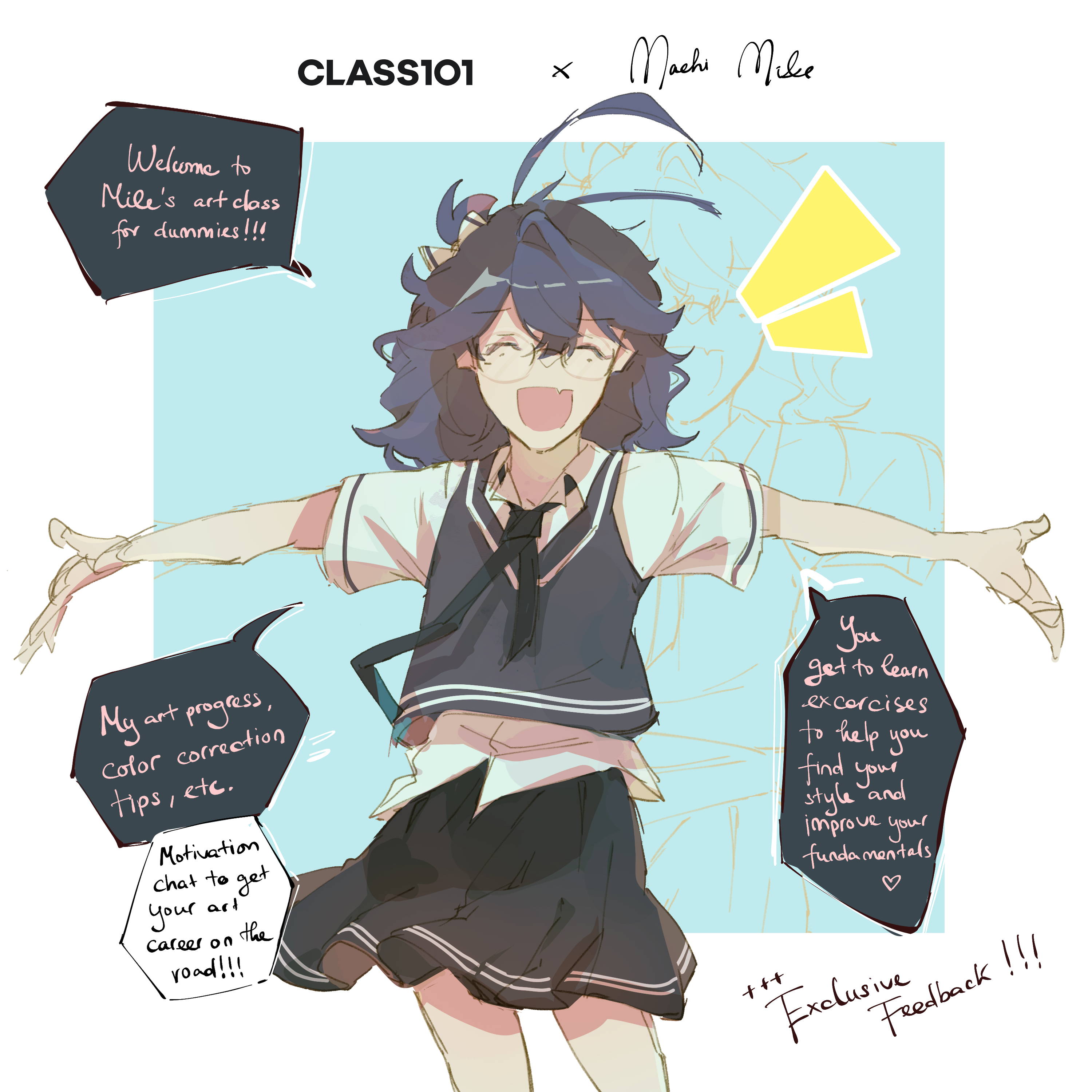 Sculpting Shades and Colors: Steps to Creating Impactful Character Illustrations
WHAT IS THIS CLASS ABOUT?
Are you someone who eagers to create visually-stunning artworks that viewers can be in awe when looking at? The road to being actively creative is challenging, you can be easily be unmotivated during the progress and wanting to give up, which is why I want to help you make your artistic growth less painful.
I will share what I have learned from my years of experience, from the technical basis of color choice and gesture drawing, some additional art tips on how to find your own style, to personal notes on how I figured out my own path to improving in every artwork I produce.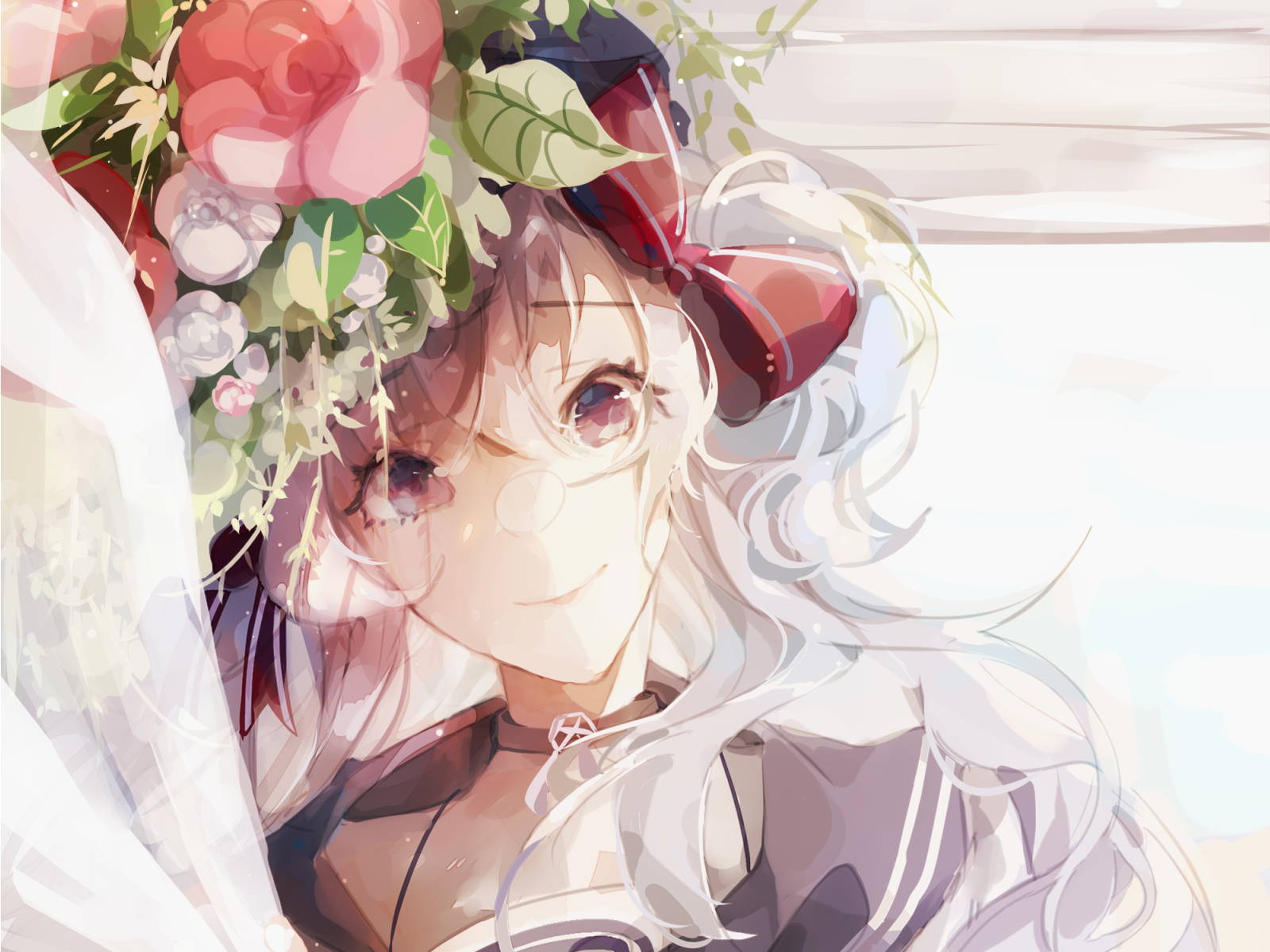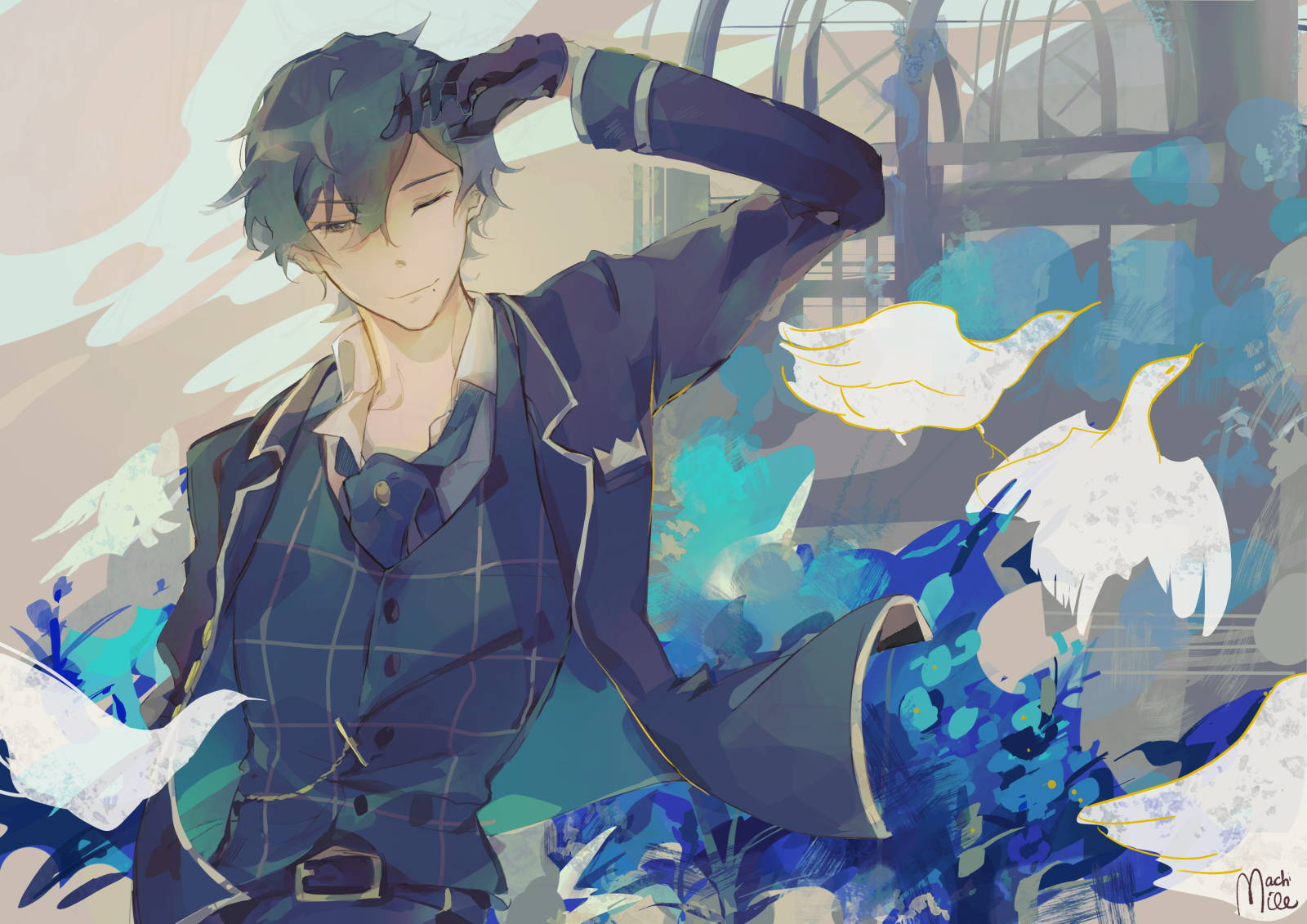 The course is for any beginners or intermidiates who want to start a hobby or aspiring artists who want to step out of their comfort zone. We will be focusing on breathing life into the characters, stylize your works and sharing my personal tips in taking the art journey. And most importantly, have fun when drawing!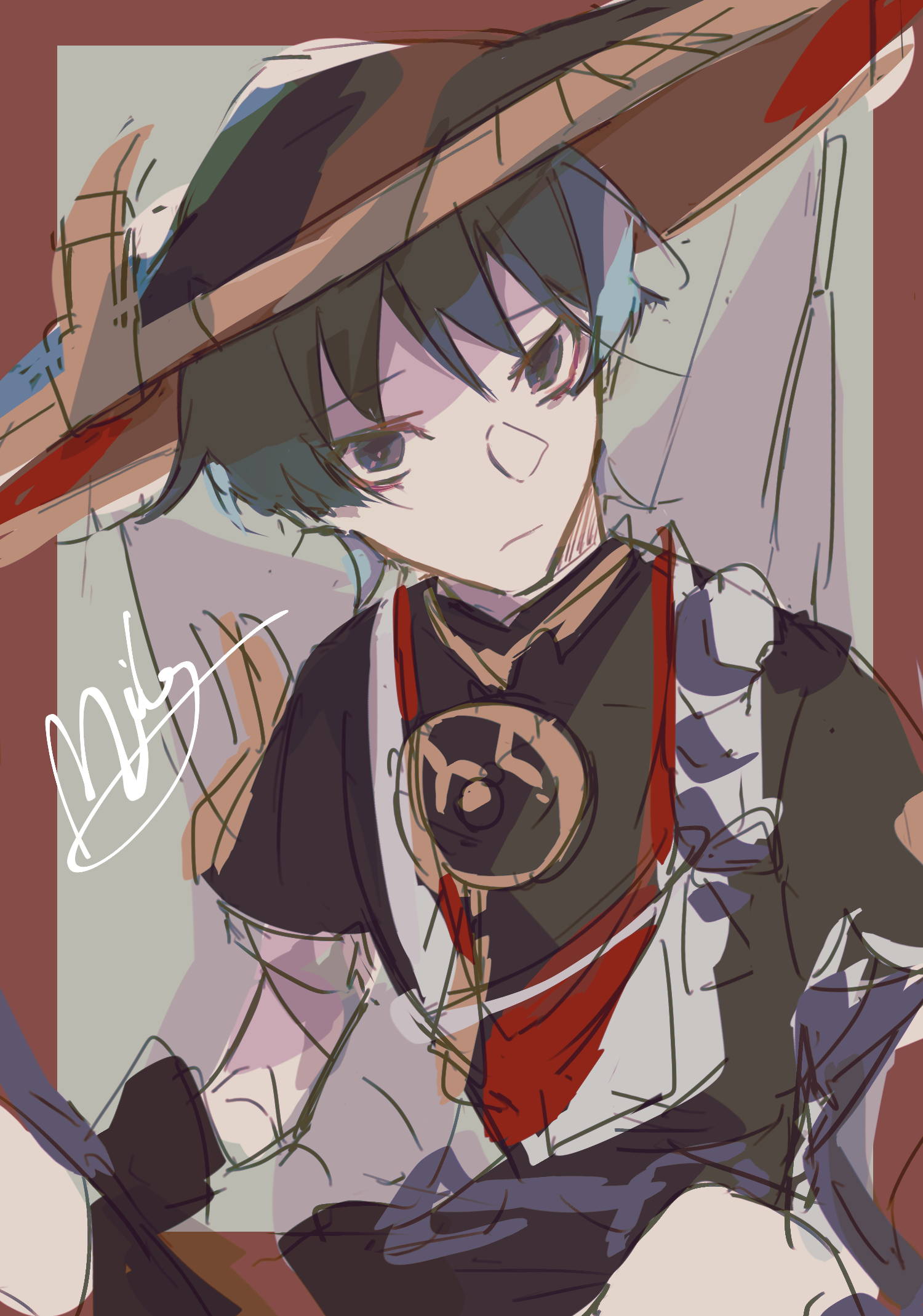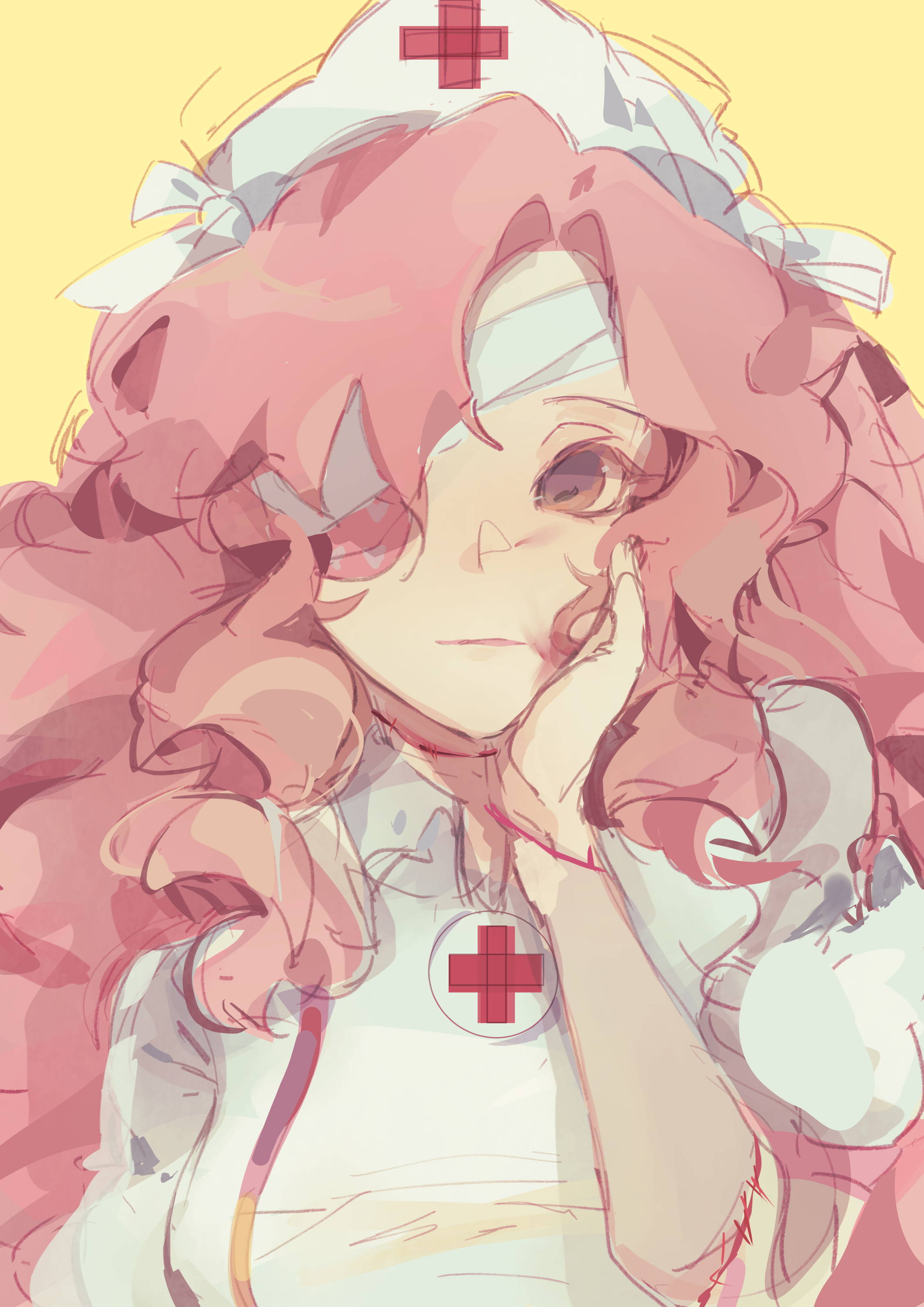 WHAT WILL THE STUDENTS ACHIEVE?
Mastering technical skills is important, but also does enjoying what you are doing. By the end of this course, you will have the basic knowledge on the progress-making of a detailed character illustration on Clip Studio Paint and knowing how to apply good techniques to enhance your very own work.
Learning to have fun during the drawing progress is vital as well, allowing part of yourself to showcase into the final product. You are not only limiting yourself to familiar rendering your viewers better into what you want to express through your art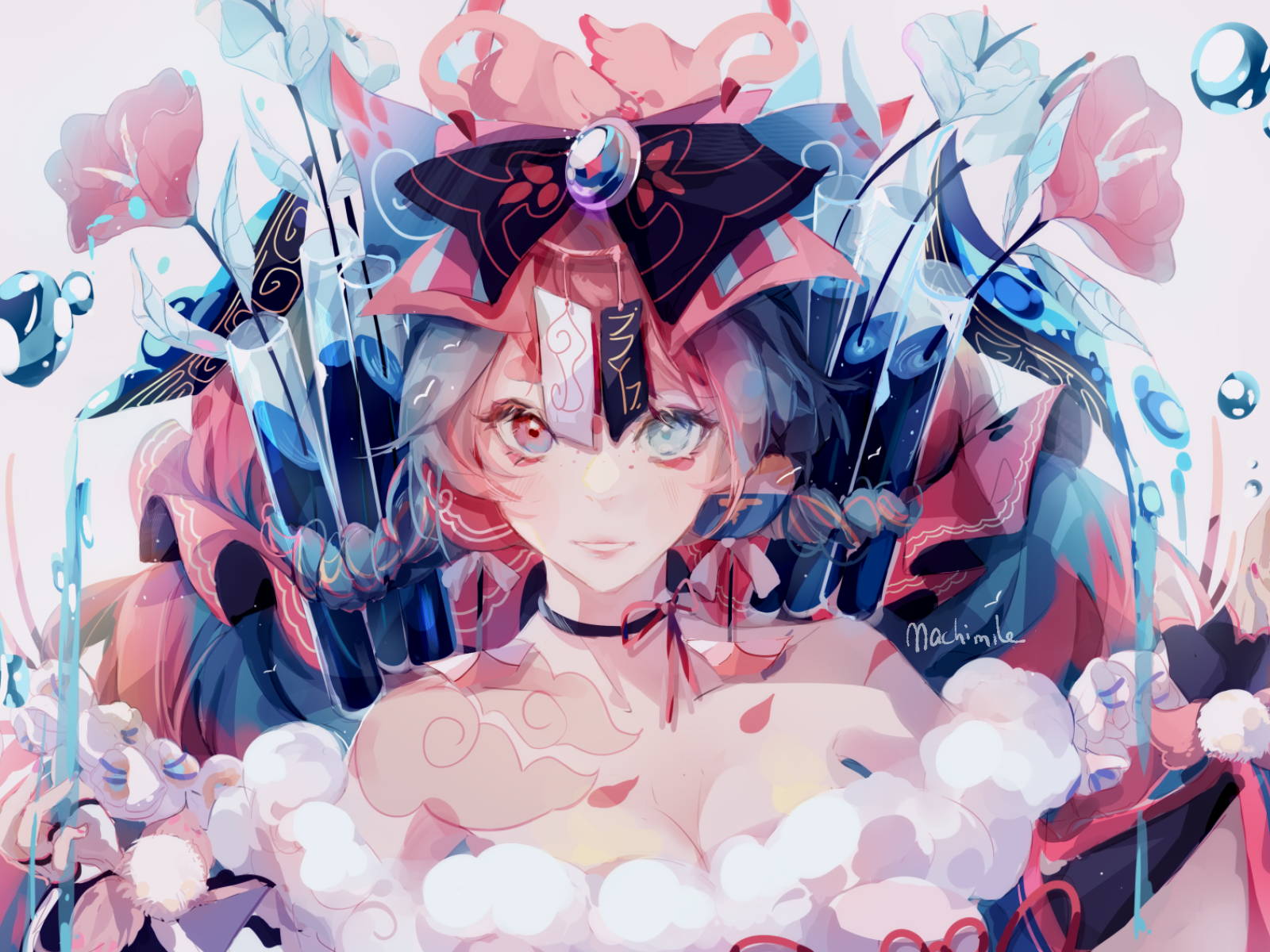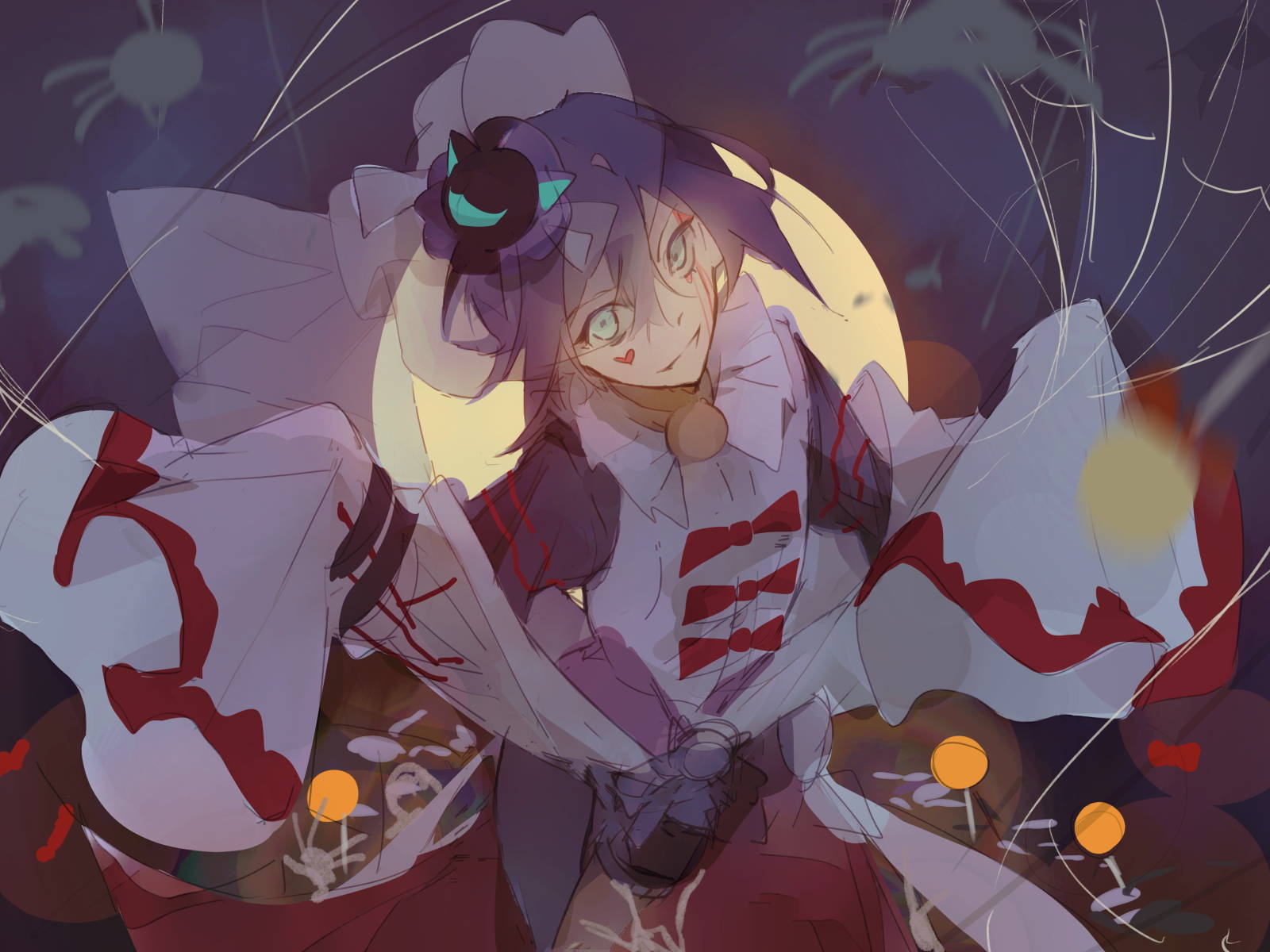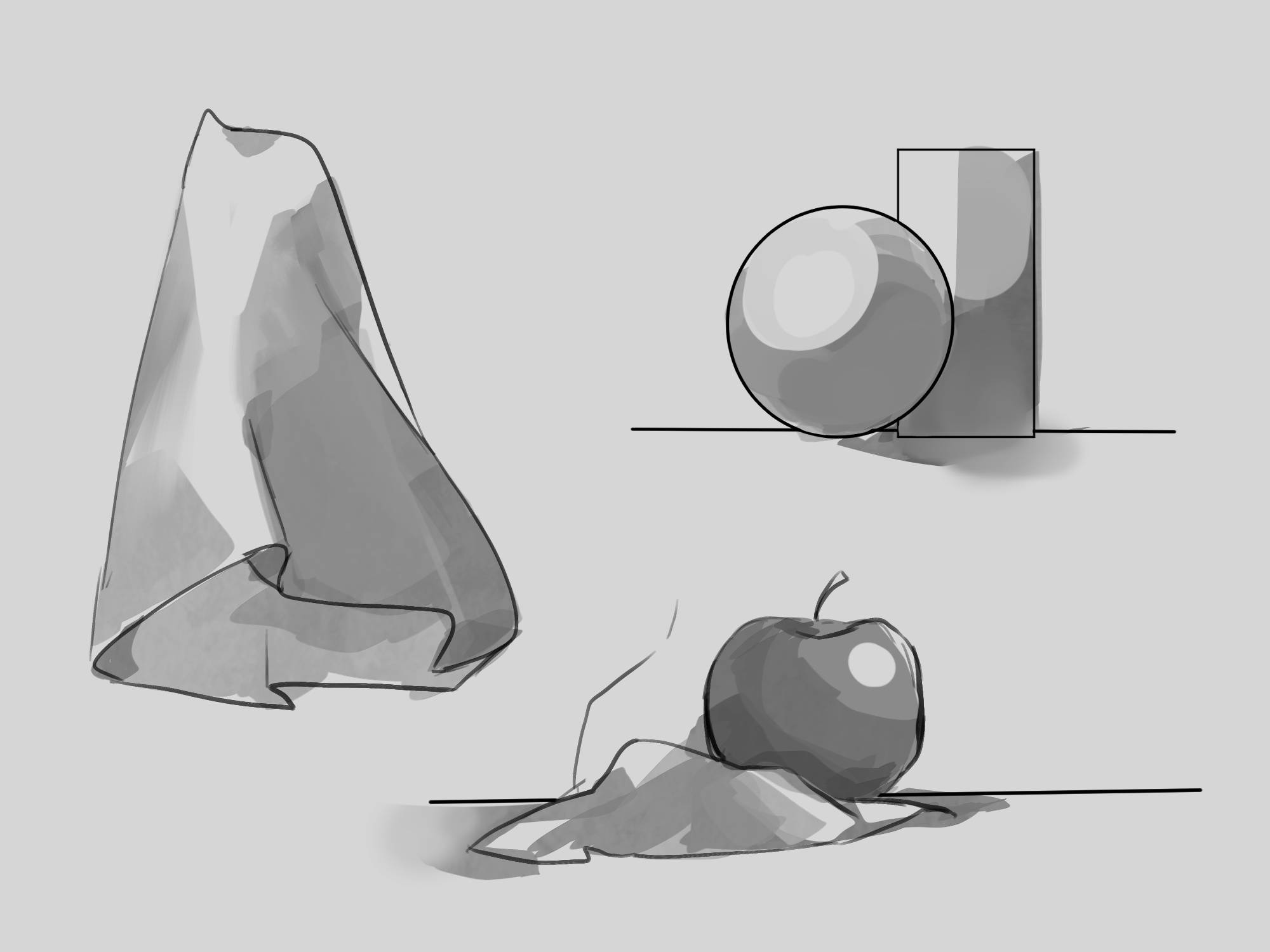 Step 1: Understand and Simplify 3D forms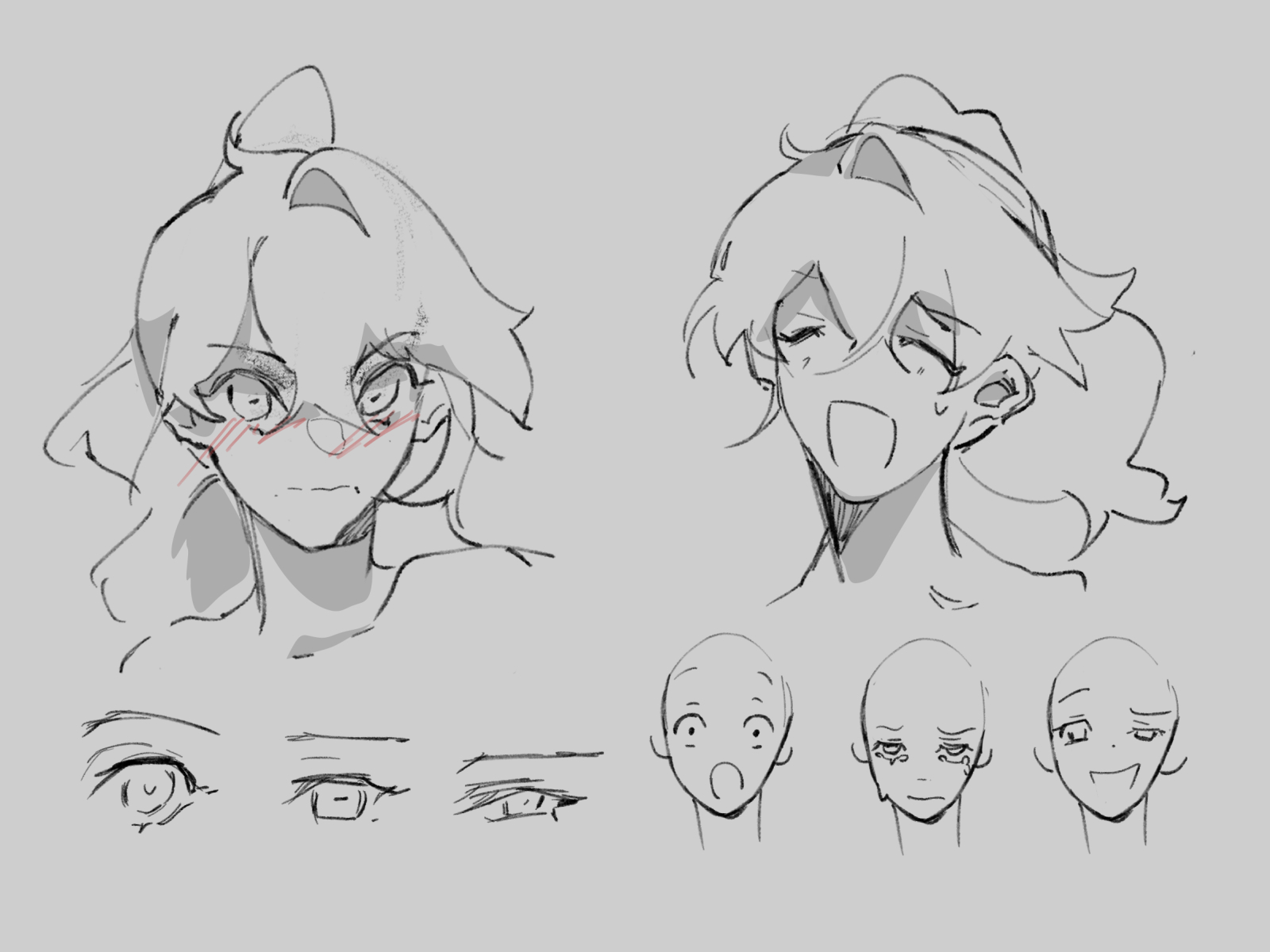 Step 2: Draw Stylized Anime Features

Step 3: Color Theory and Design Principles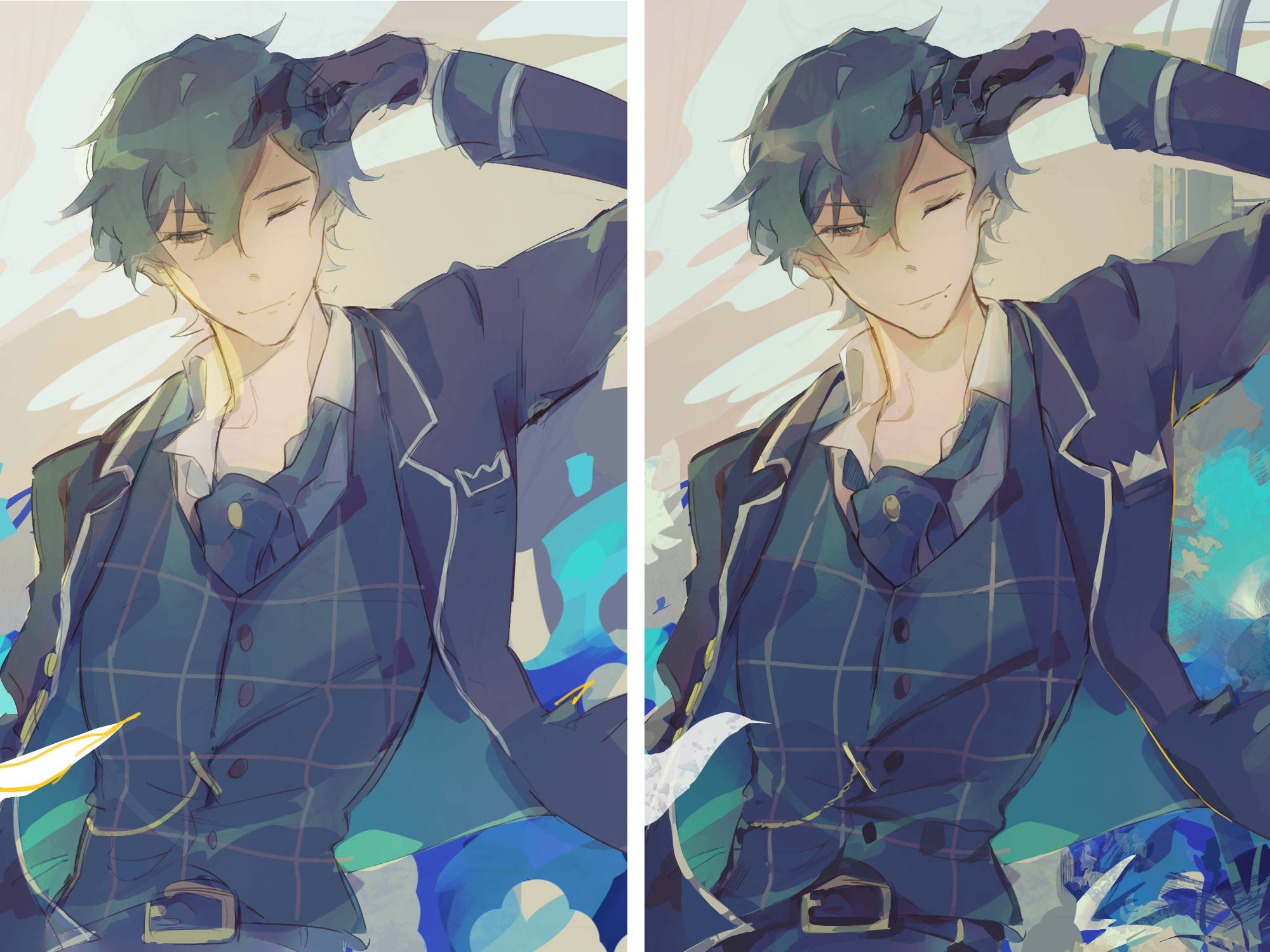 Step 4: Illustration Progress from Scratch


Important Notice: This is an early bird class! That means the production of this class is just starting. The curriculum is subject to change, and content may be uploaded sequentially based on the creator's schedule to ensure that we provide the class in the best quality possible.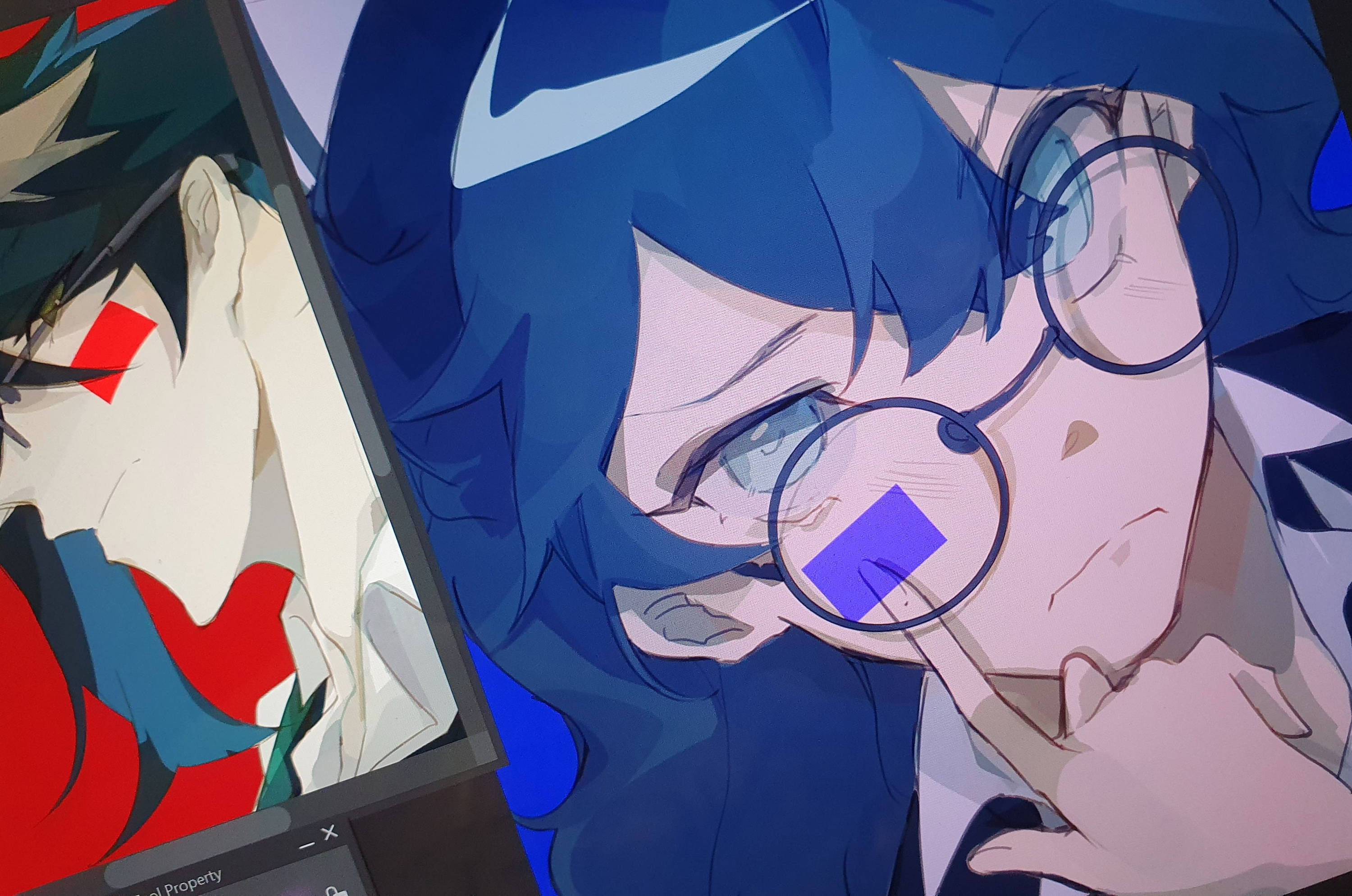 ---
Meet Your Instructor: Machi Mile

Introduction to the course

Introduction to Clip Studio Paint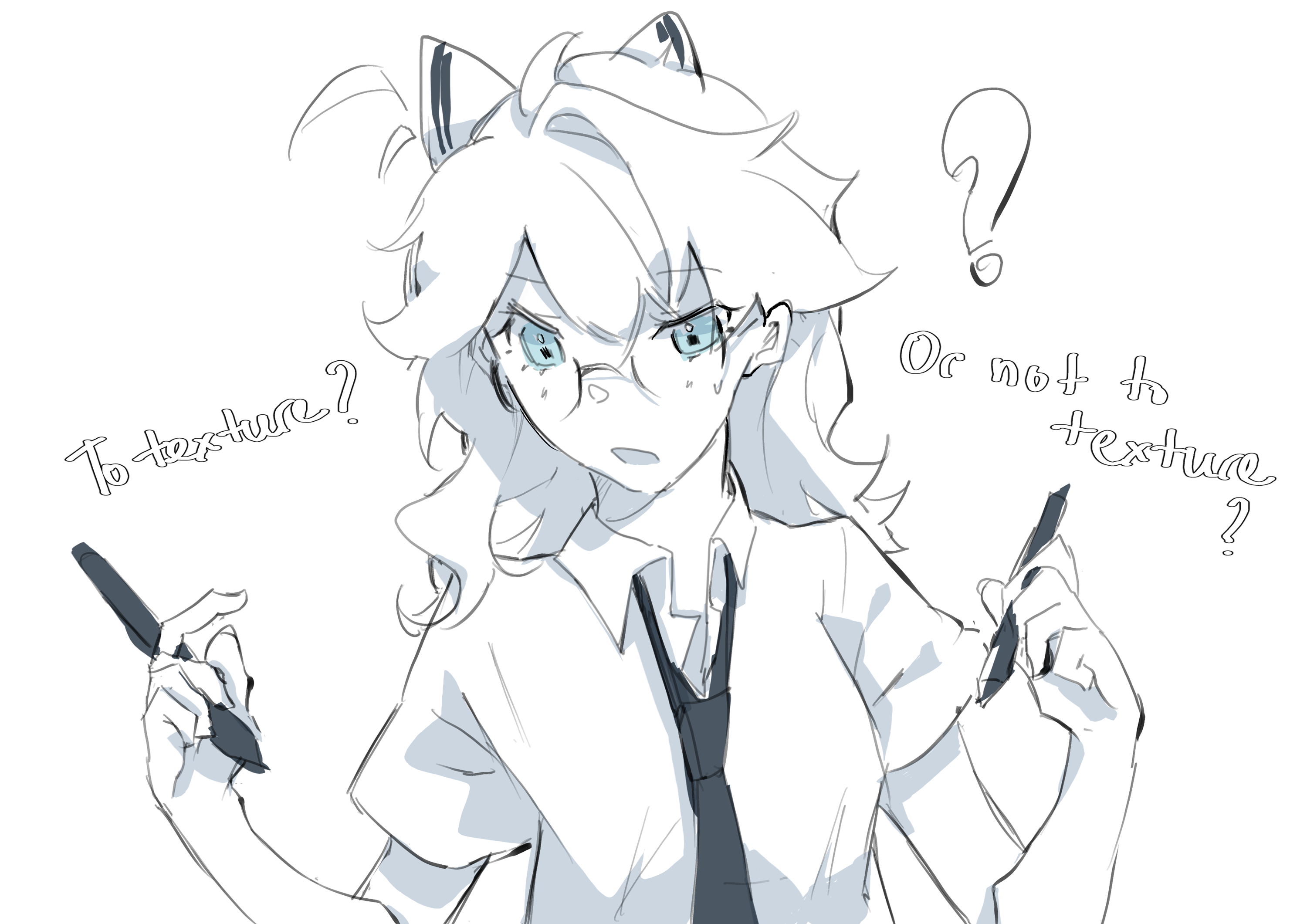 Chapter 1: Understanding Shapes and Textures

---
Think in 3D without complicating the matter

The importance of line quality

Simplify objects into basic shapes

Turn objects into 3D using 2 colors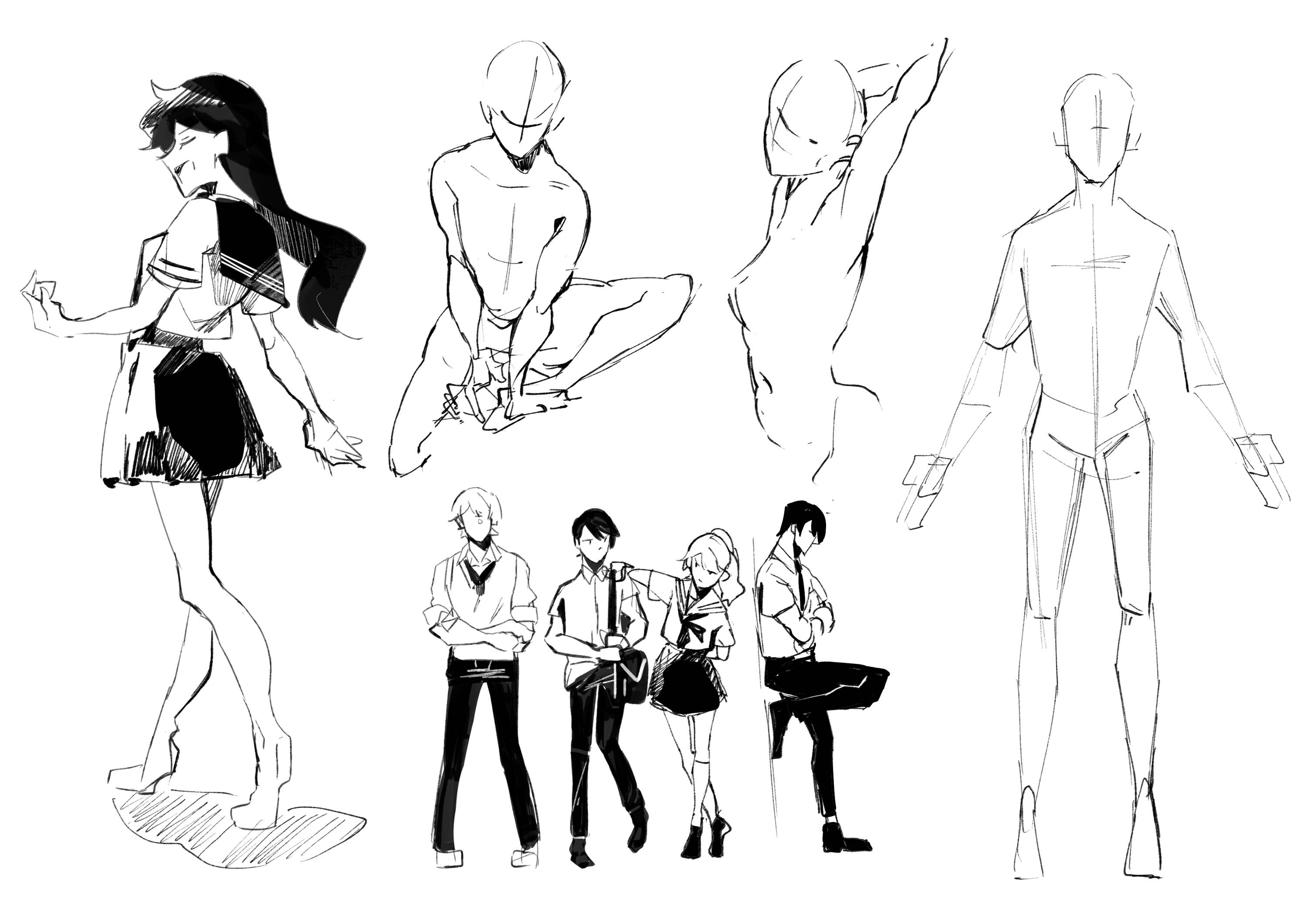 Chapter 2: Giving Life and Motion to your Poses

---
How to break down and see the motion behind poses

Gesture drawings with graphite pencil

Basic structure of human anatomy

Stylize the human body and create your own dynamic poses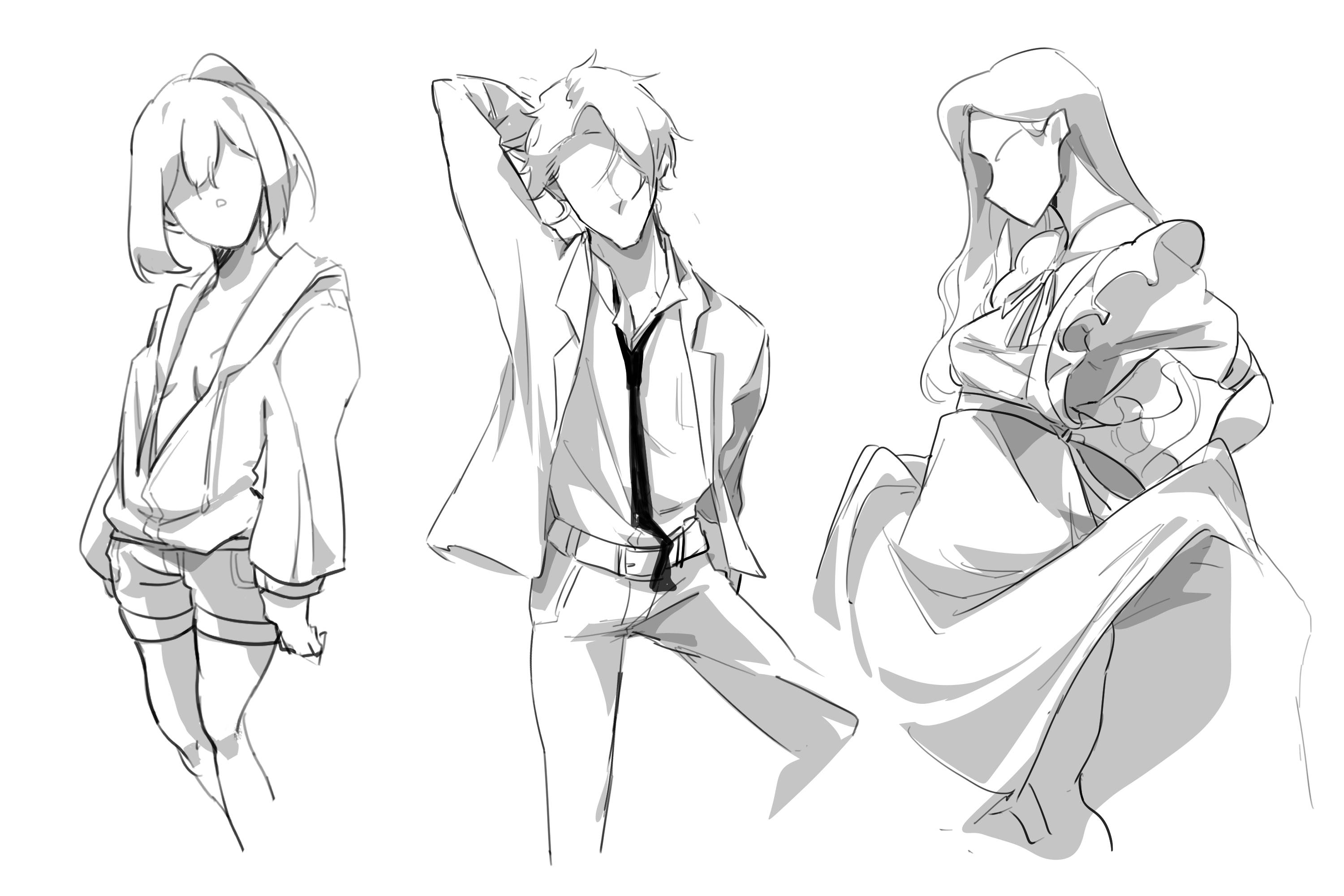 Chapter 3: Hair and Clothes

---
Clothes: Gravity and Tension

Clothes: Different Materials

Hair: Physics

Hair: Shading

Apply and draw a simple character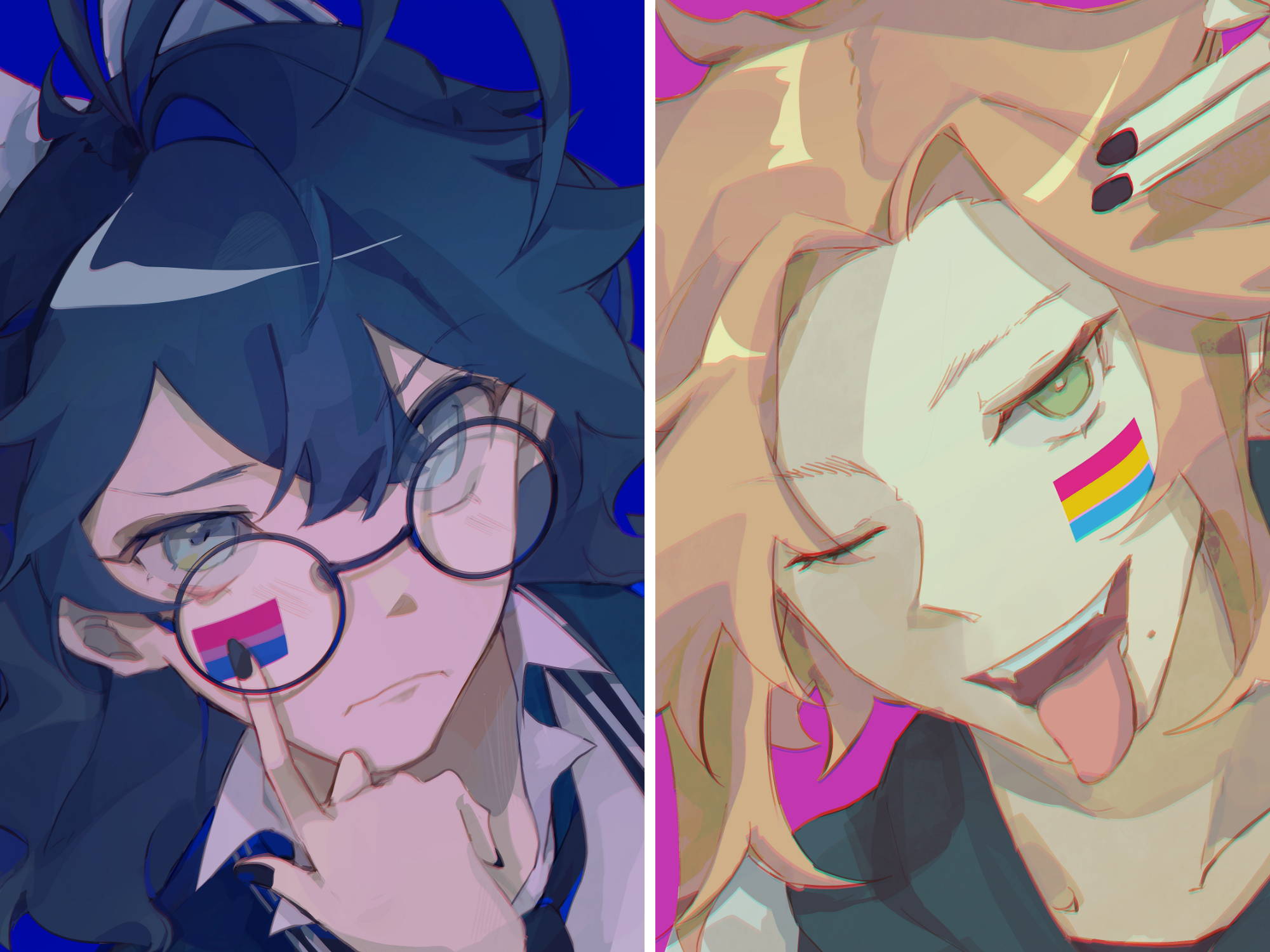 Chapter 4: Facial Features and Expressions
---
How to draw different face angles

Eyes

Mouth

Apply and draw a portrait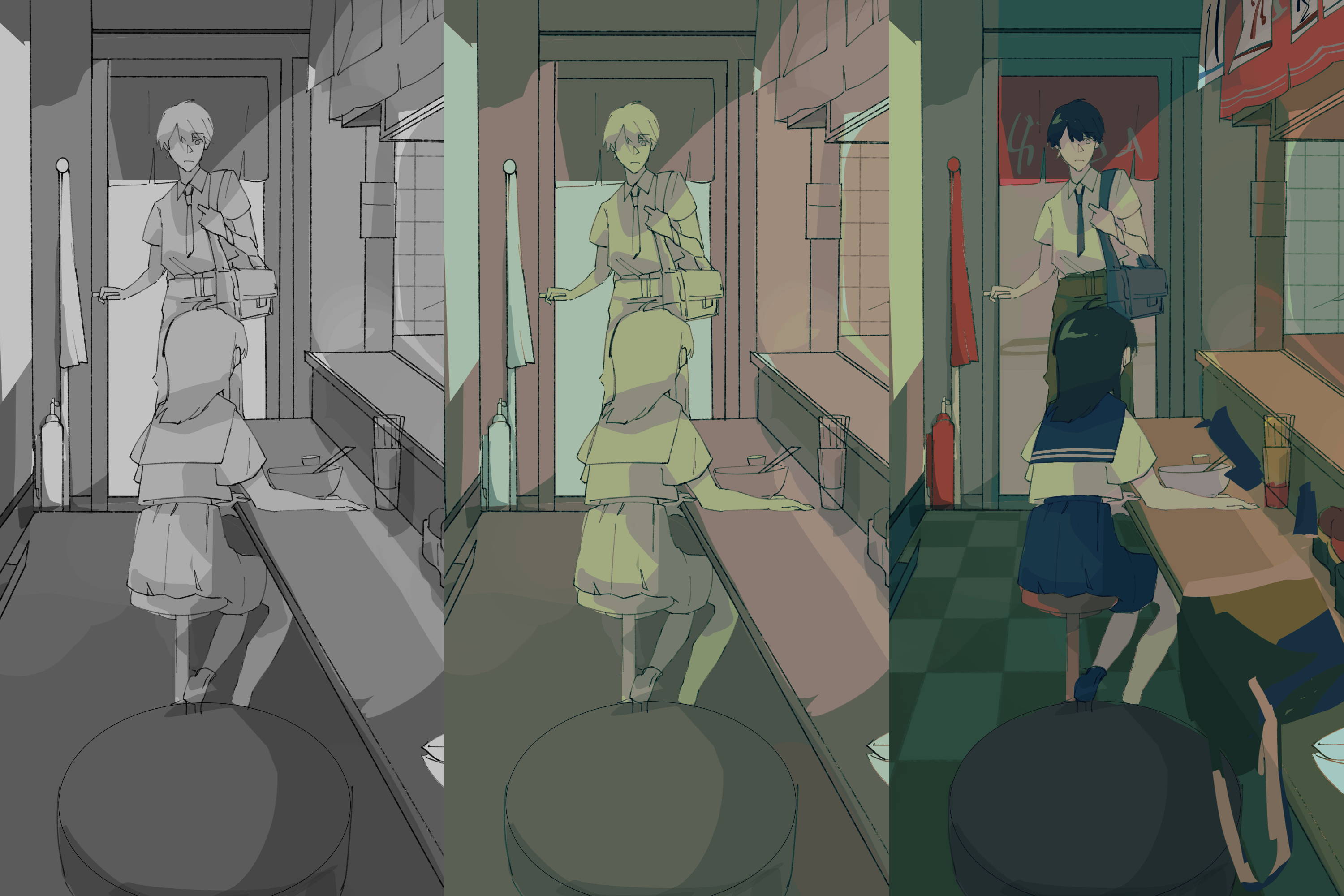 Chapter 5: Choosing The "right" Color

---
Hue, Saturation and Value

Developing a color scheme

Color-picking: Common mistakes

How I edit colors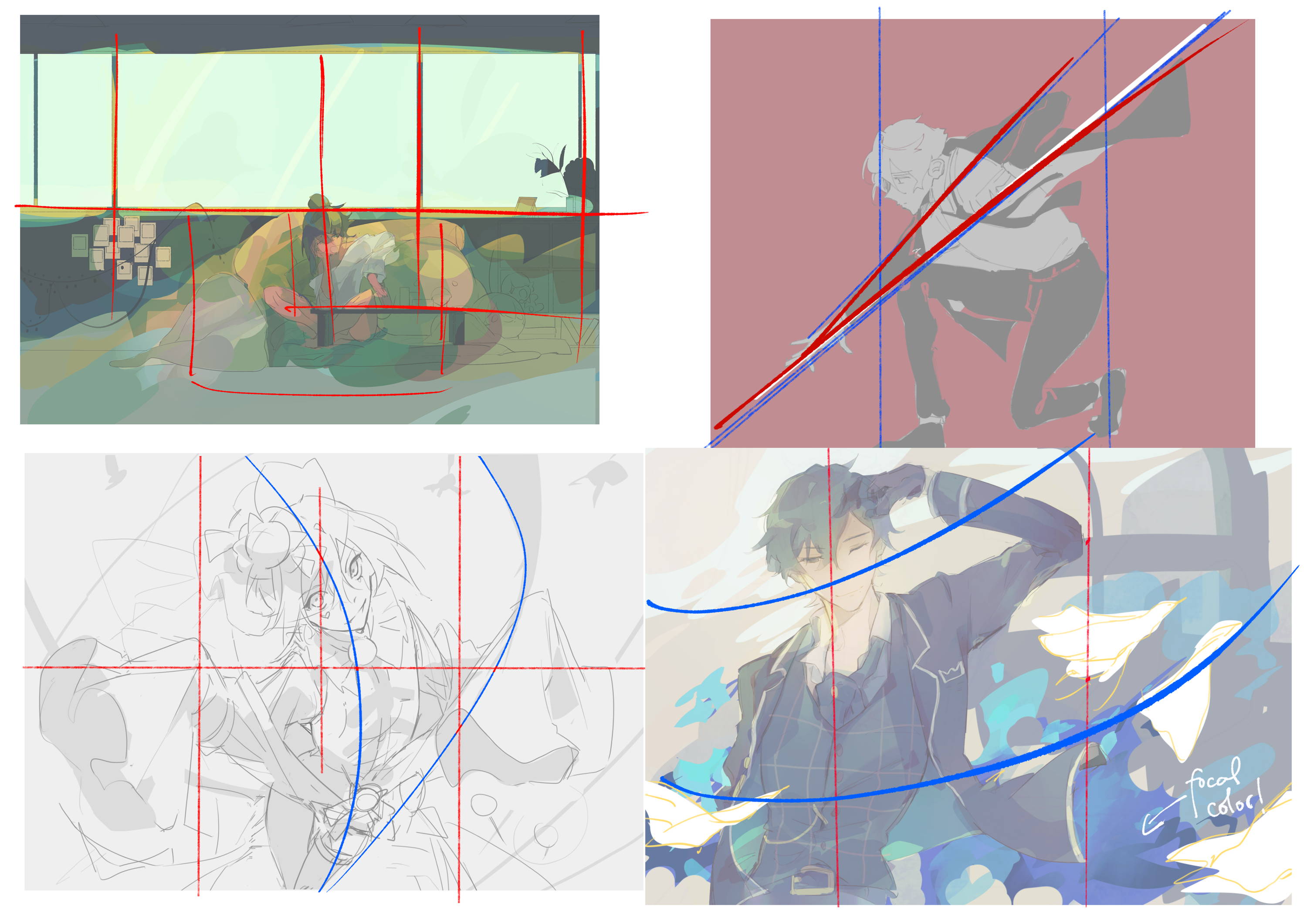 Chapter 6: What makes a Good Design?

---
Basic rules of Visual design

Master study 1: Photography

Master study 2: Cinematography

Master study 3: Illustration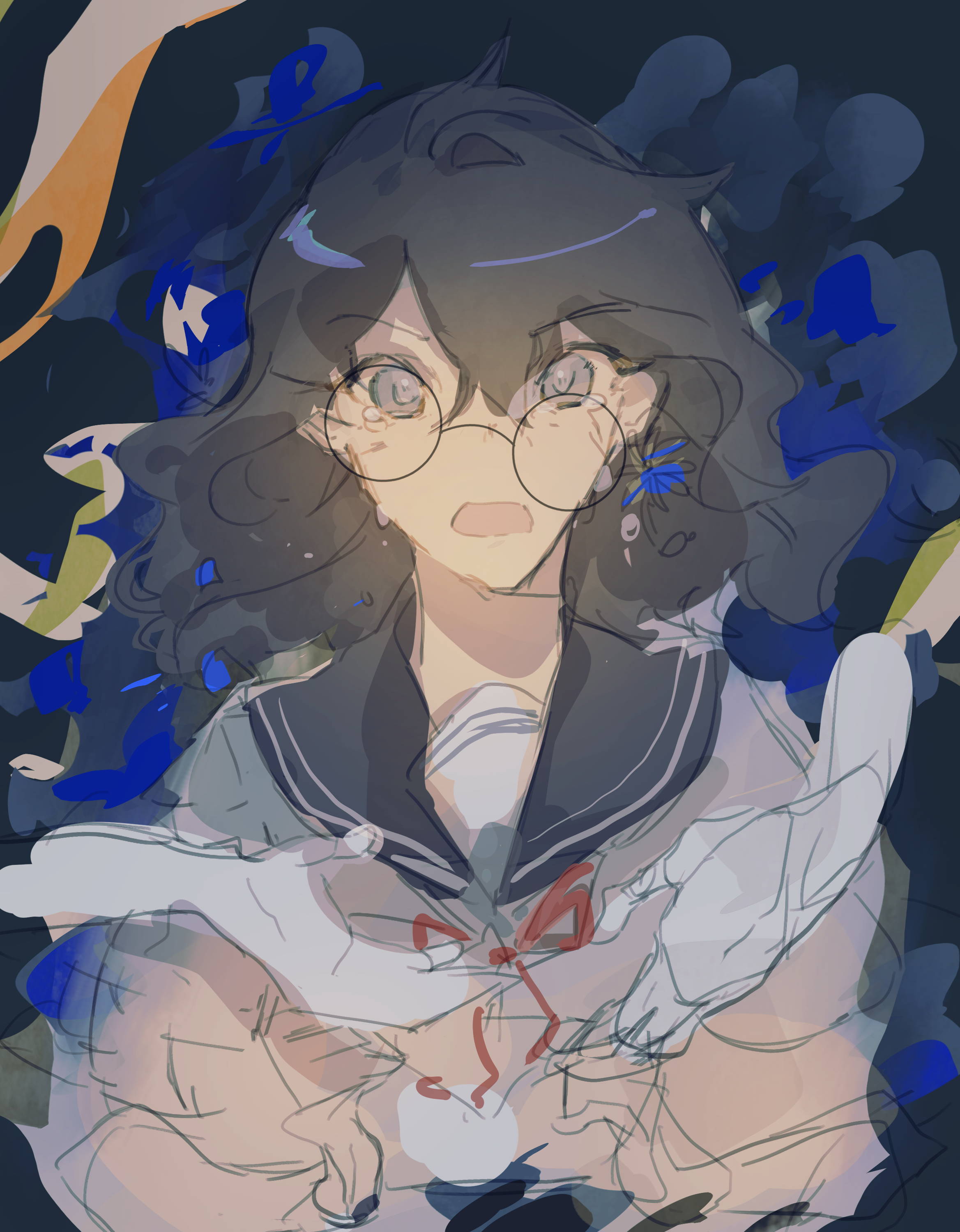 Chapter 7: Illustration Making - Sketching and Composition

---
Gather references for a moodboard

Thumbnails and compositions

Sketch and not worrying about lineart

Set the values ready

Set the mood and tweak with colors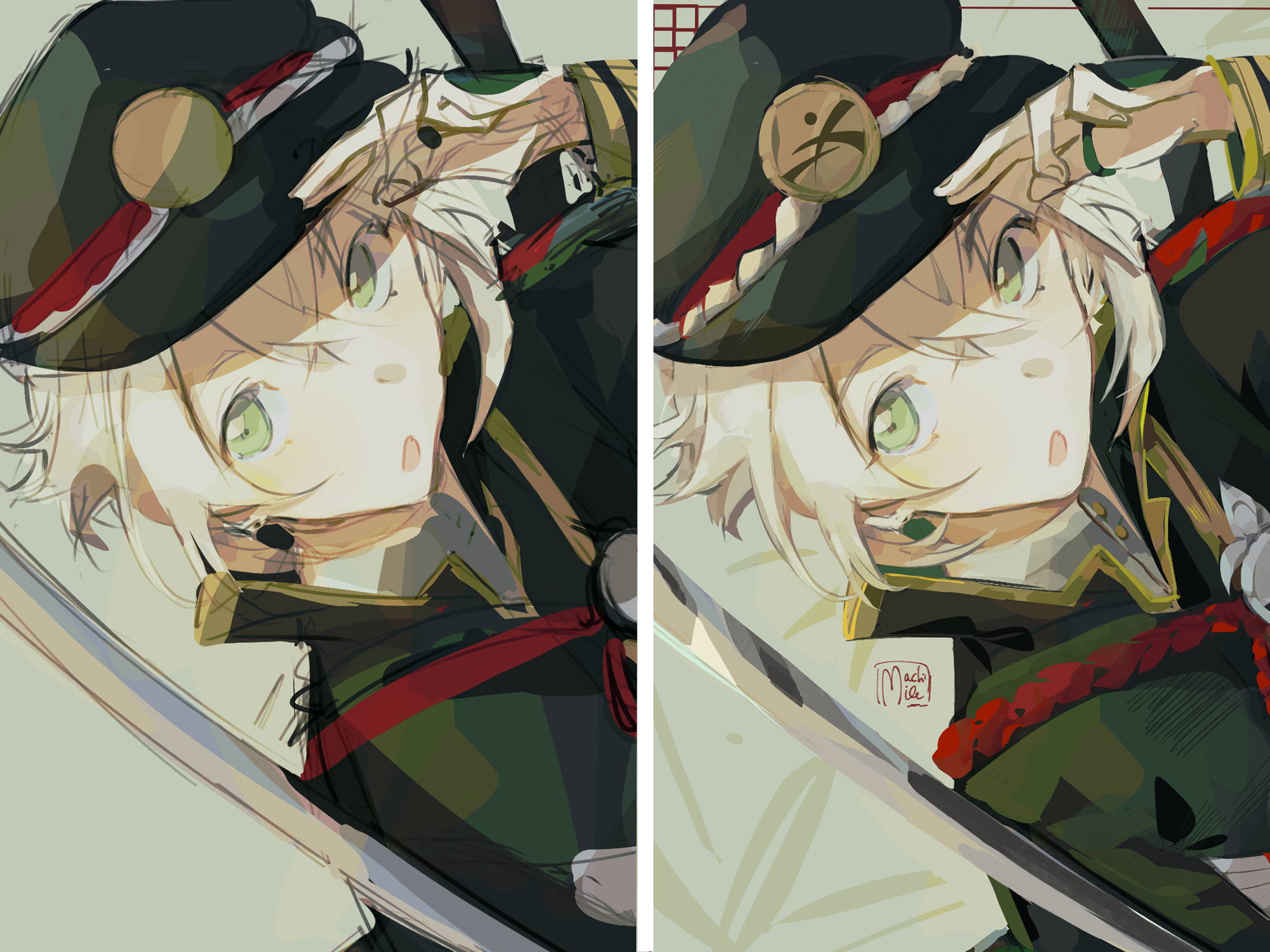 Chapter 8: Illustration Making - Rendering and Completion

---
Render: Use every stroke wisely

Render: Stop focusing on every detail

Finish the illustration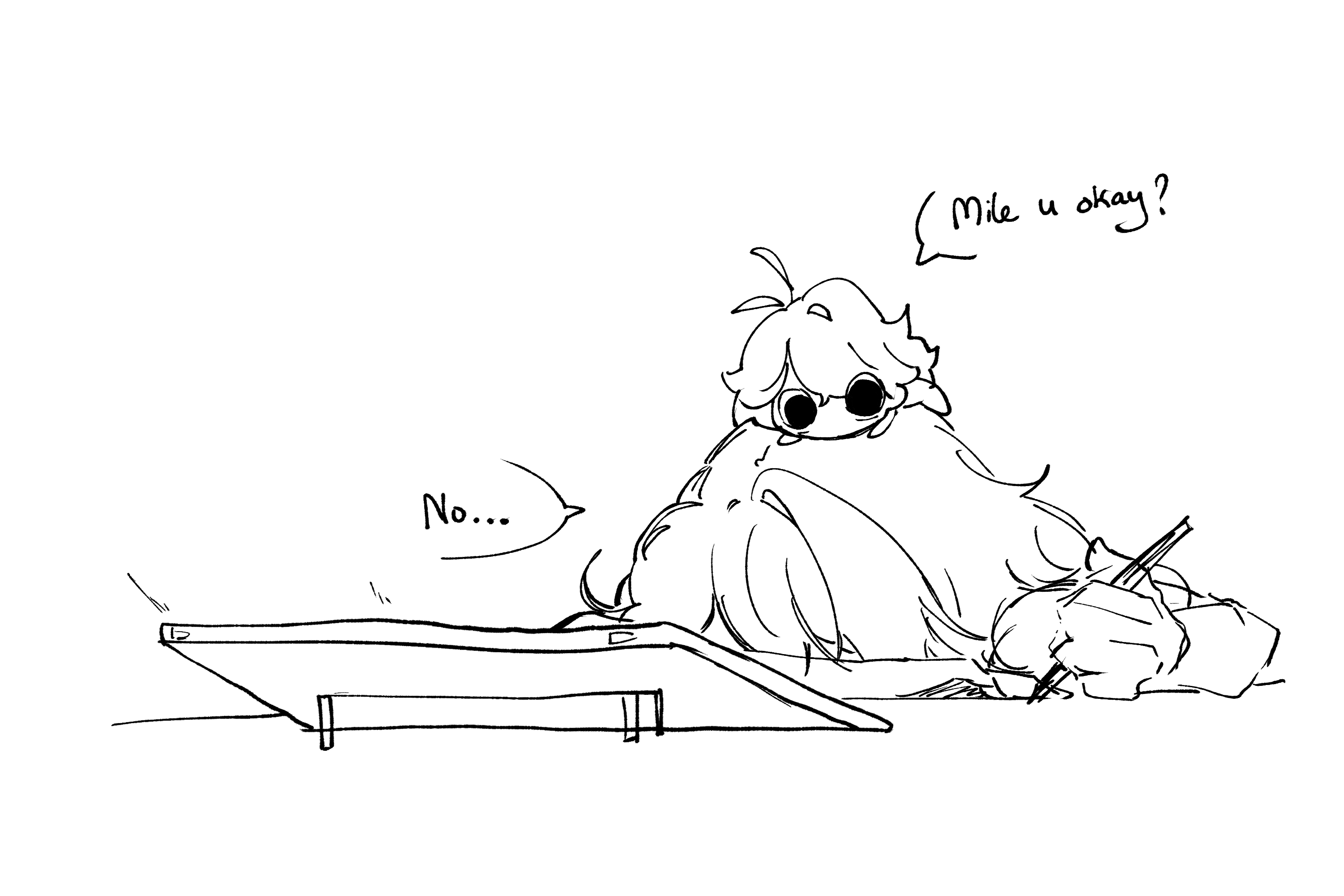 Bonus Chapter: Turning your struggles into motivation

---
Why artists tend to be so hard on themselves

Sharing my own difficulties as an illustrator

The good side of being an artist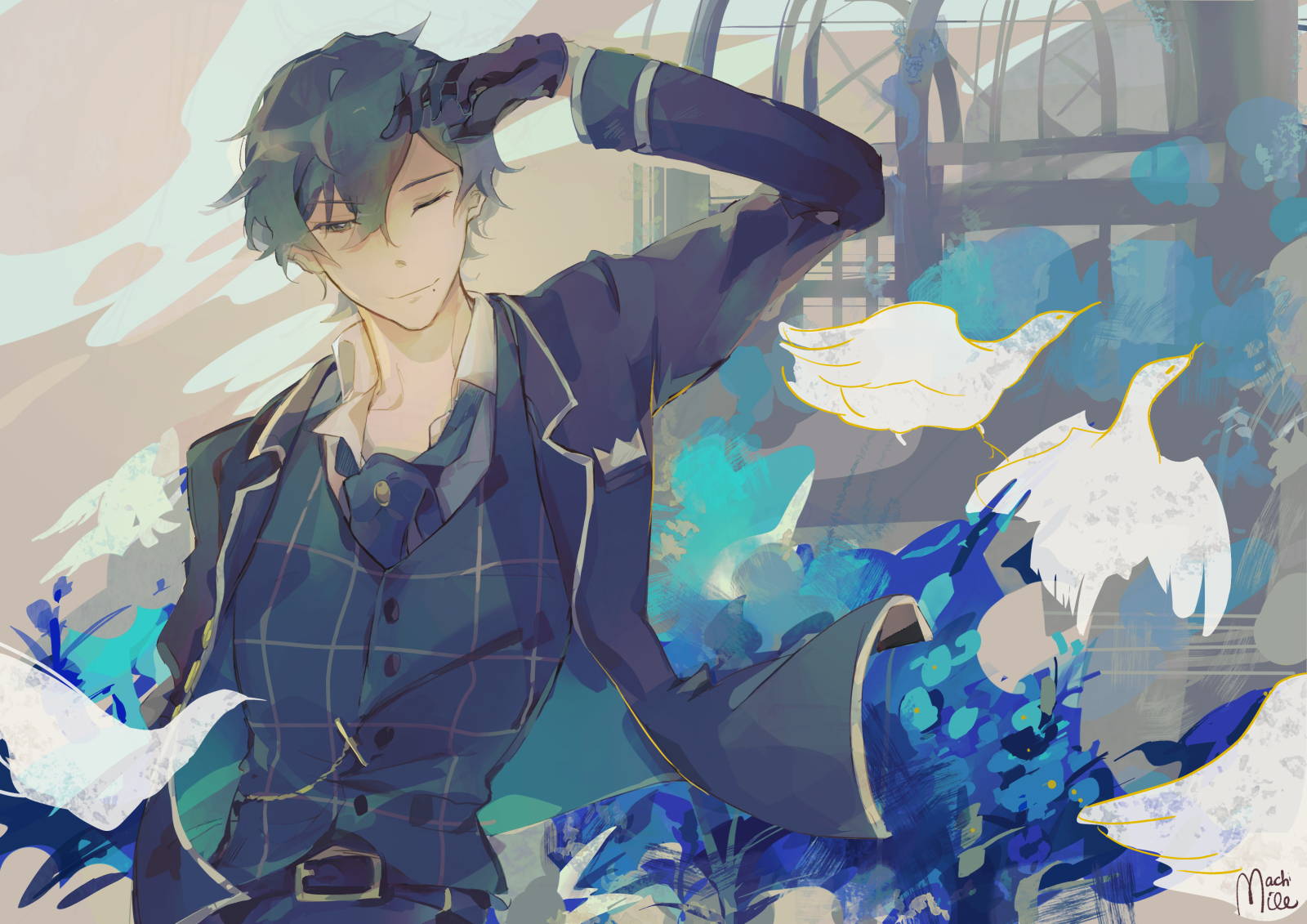 ---
  Congratulations on Completing the Course
My name is Tuyet Mai, or most people would know me as Machi Mile from Instagram and Twitter.
Currently, studying academics is my main occupation but I have been working as a part-time freelance illustrator for 3 years.
I would consider myself as more of a rebellious type of person, trying many things in my life only to chose to settle down to study illustration on my own since I was in middle school. Creating the same thing every day wasn't my cup of tea, which immensely impacted to my art journey of continuously breaking from my own comfort zone, I never stopped pushing myself up to this point. The 5 years of experience taught me a lot, making a hobby to a career at this young age. Through this class, I hope to help you as much as I can and bring comfortability to all learners.

This course will be delivered mainly through Clip Studio Paint.

This course will teach and guide you on how to effectively utilize different tools such as "custom brushes," "color correction," and "blending modes" in Clip Studio Paint.

We will help you adjust app settings to optimize your drawing experience.

Clip Studio Paint is not required to study the class. Students can use alternatives such as Adobe Photoshop, Procreate, Paint tool Sai 2
*Please Note: Students will have to purchase Clip Studio Paint application. It is not included in the course package.

You can access the class videos for 20 weeks. Within that period, you can replay the videos in as many devices as you want.
This is an early bird class! That means the production of this class is just starting. The curriculum is subject to change, and content may be uploaded sequentially based on the creator's schedule to ensure that we provide the class in the best quality possible.
Earn points to Extend the Class Access
Receive points by completing chapter missions OR by taking the class two or more times a week. And use the points to extend your class access!
Quadpay is available for the payment! Your order will be split into 4 installments paid over 6 weeks! To find out more, please visit Quadpay.
We will need to download Clip Studio Paint before taking the class.
Class videos will be available by September 14th. We will notify you via email regarding how to access to the class videos on the release date.
You're all set!
Don't feel like waiting? Here are classes you can start today
Live what you love with CLASS101