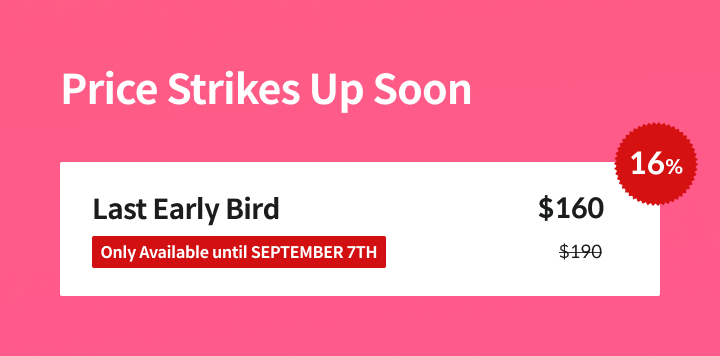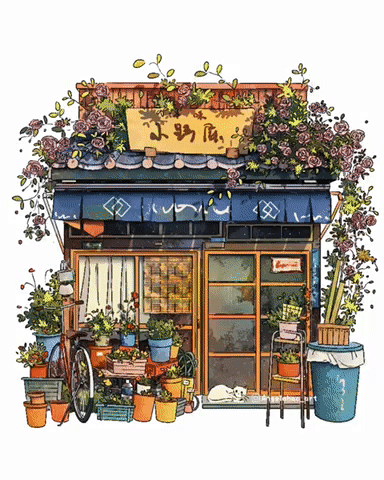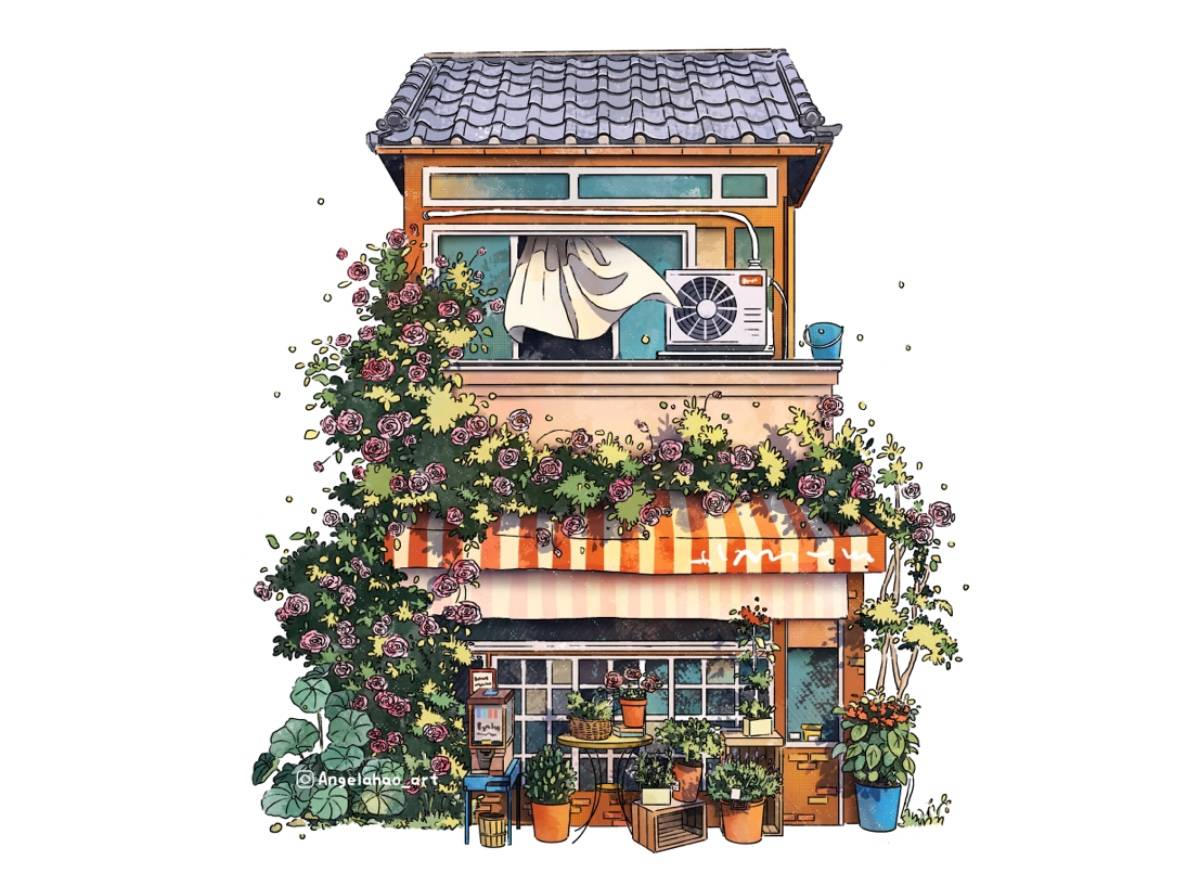 Struggle with color? Want to draw plant details? Need help with perspective?
From brainstorming to finishing touches, Angela will teach you her exclusive illustration workflow!
Add light, shadow, and texture to your art
Pick and choose from your neighborhood or anywhere in the world, and draw with ease.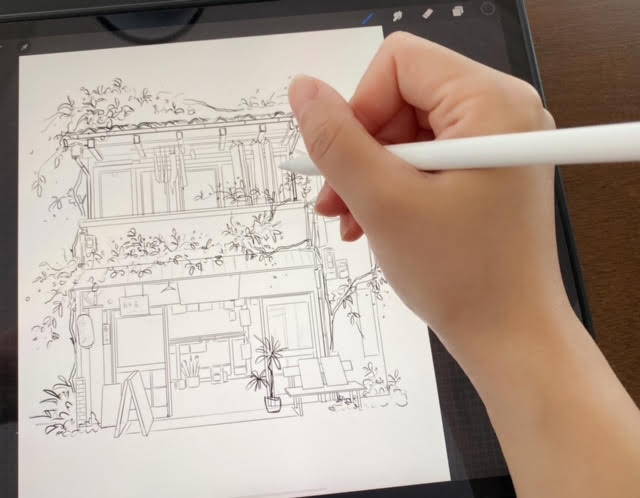 4 Things Angela will help you achieve:
Using Procreate easily

Making quick sketches

Adding tones to make objects appear three-dimensional

Applying basic perspective theory in architecture drawing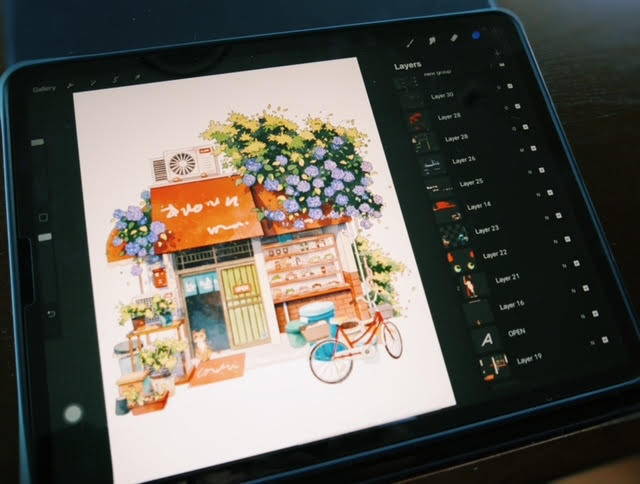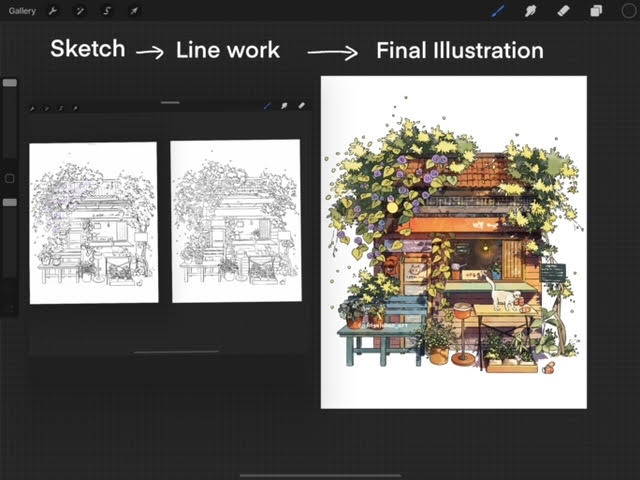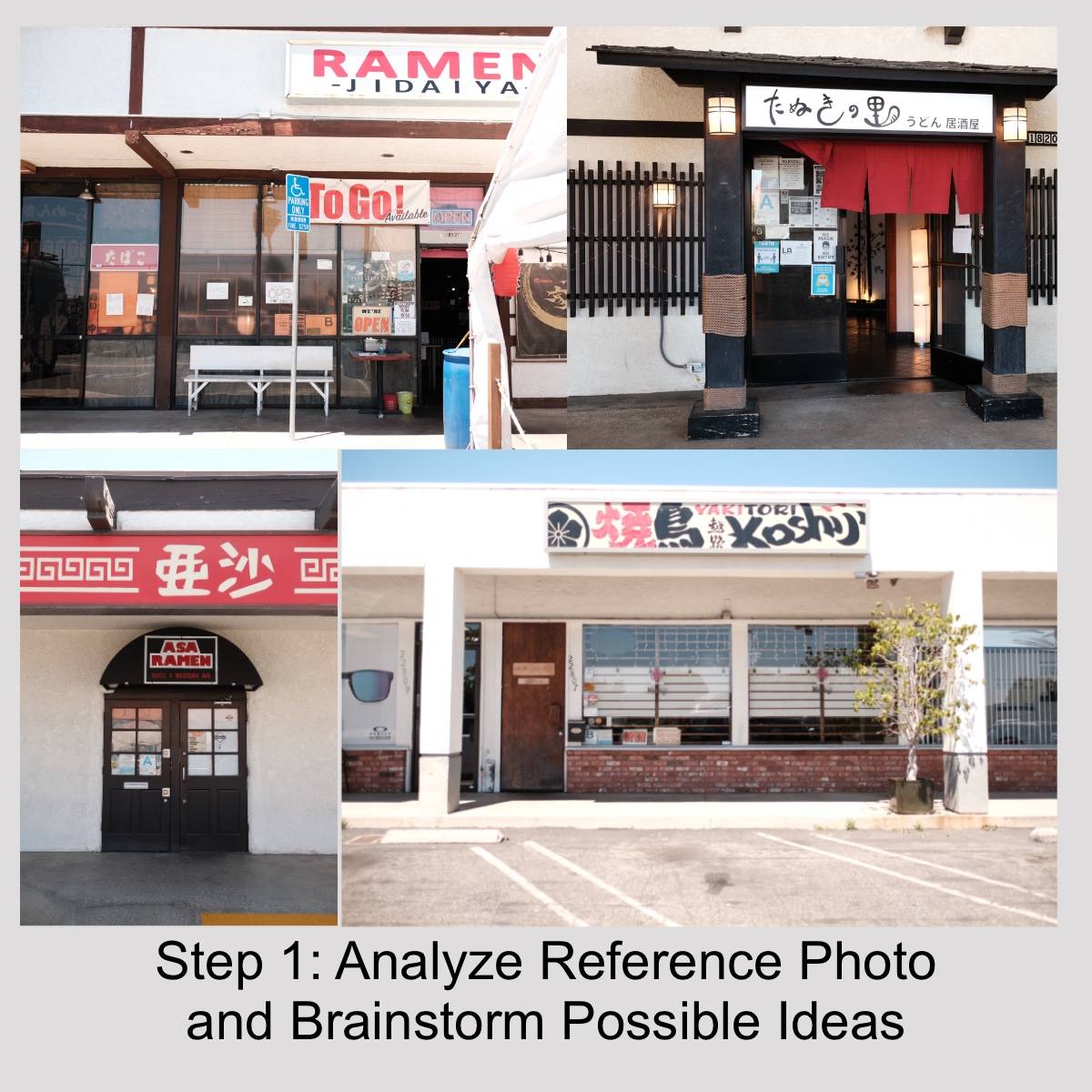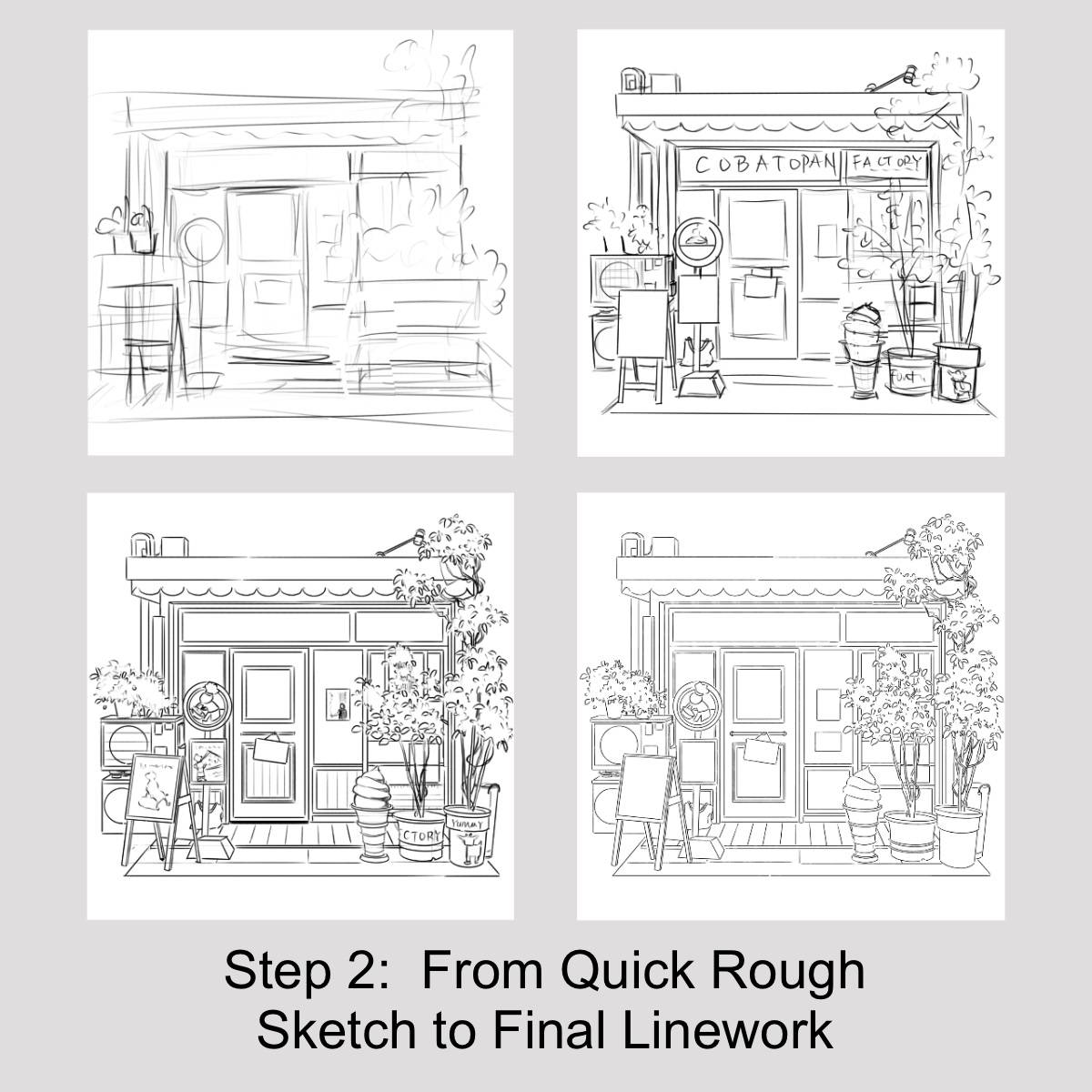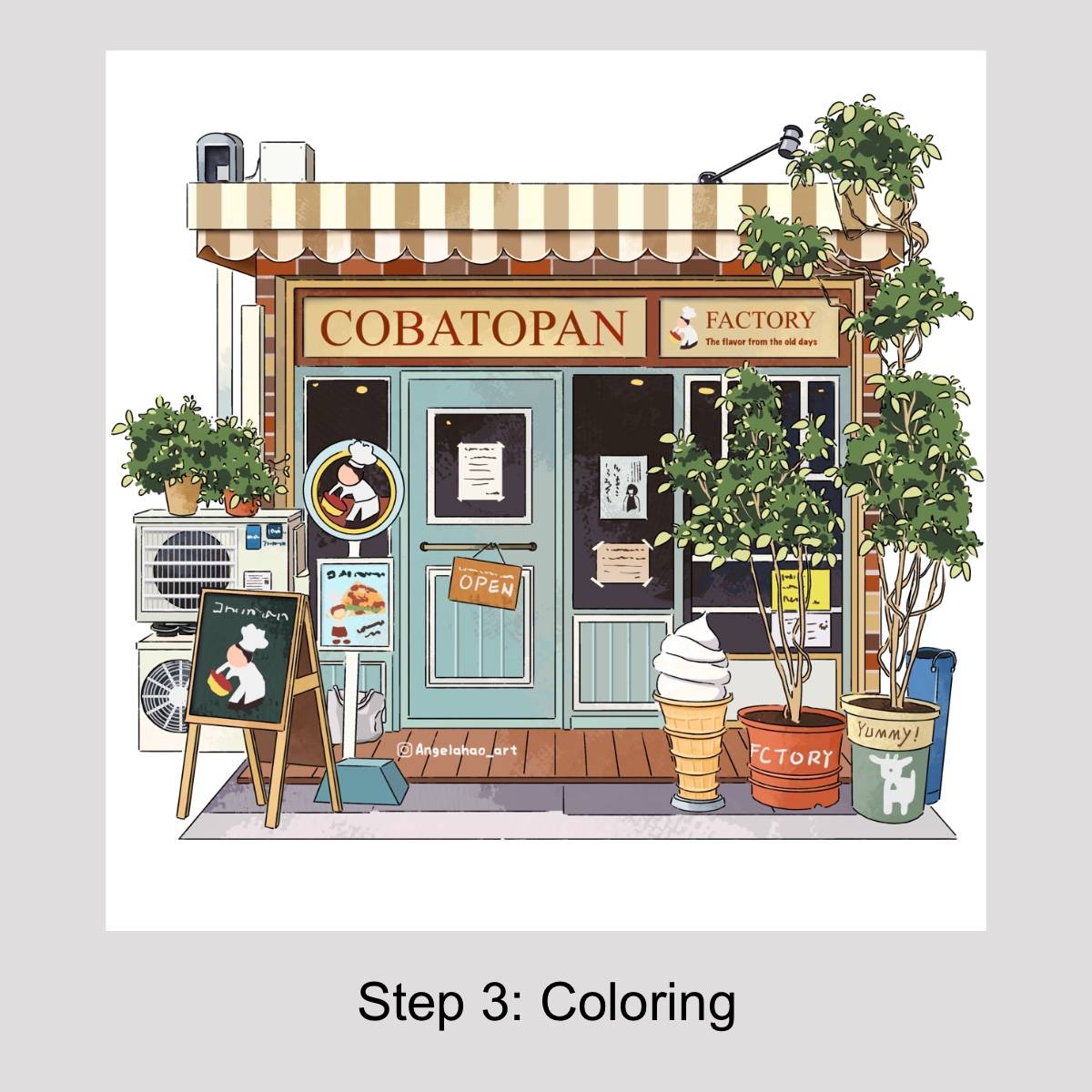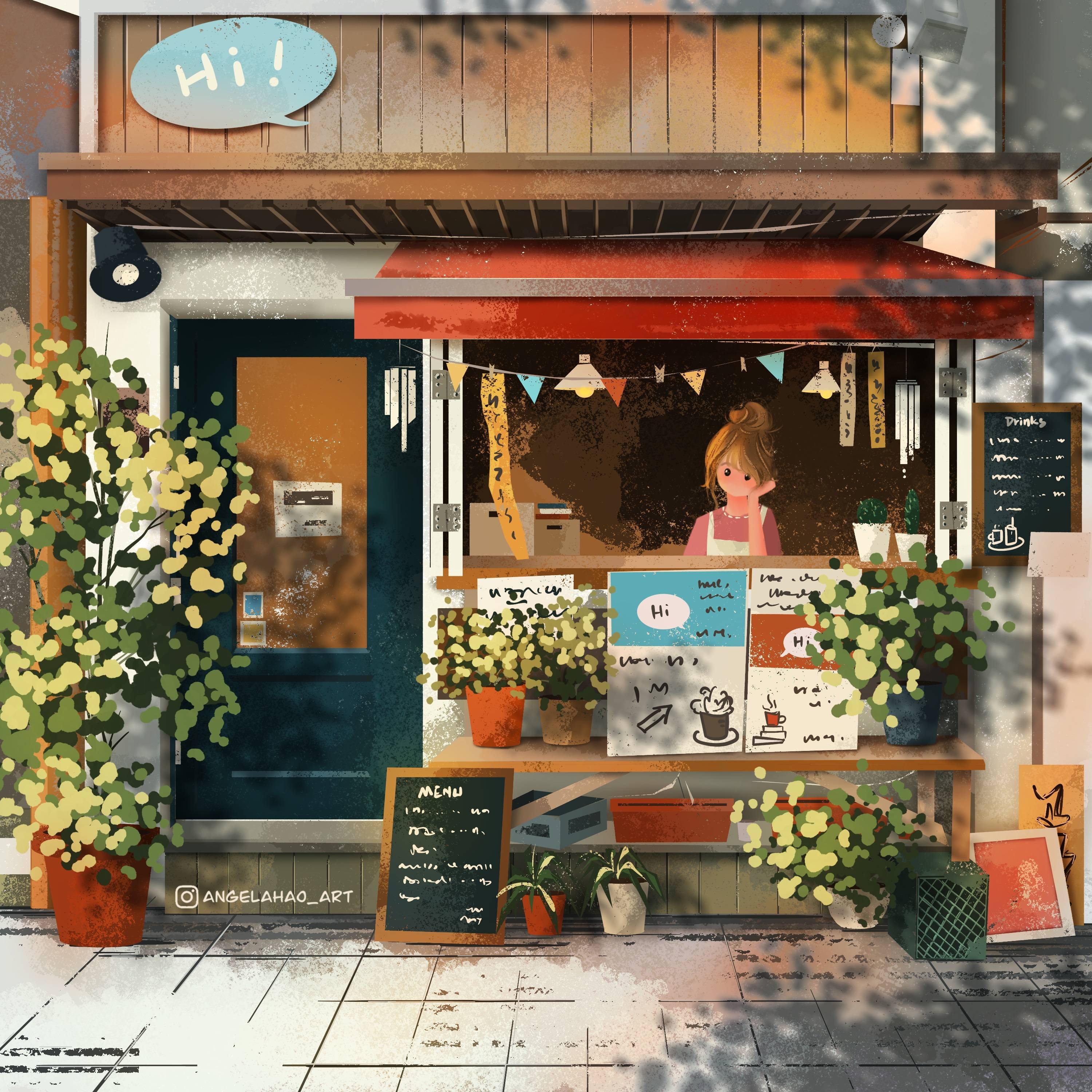 ---
Meet Your Instructor

Introduction to the course

Class Materials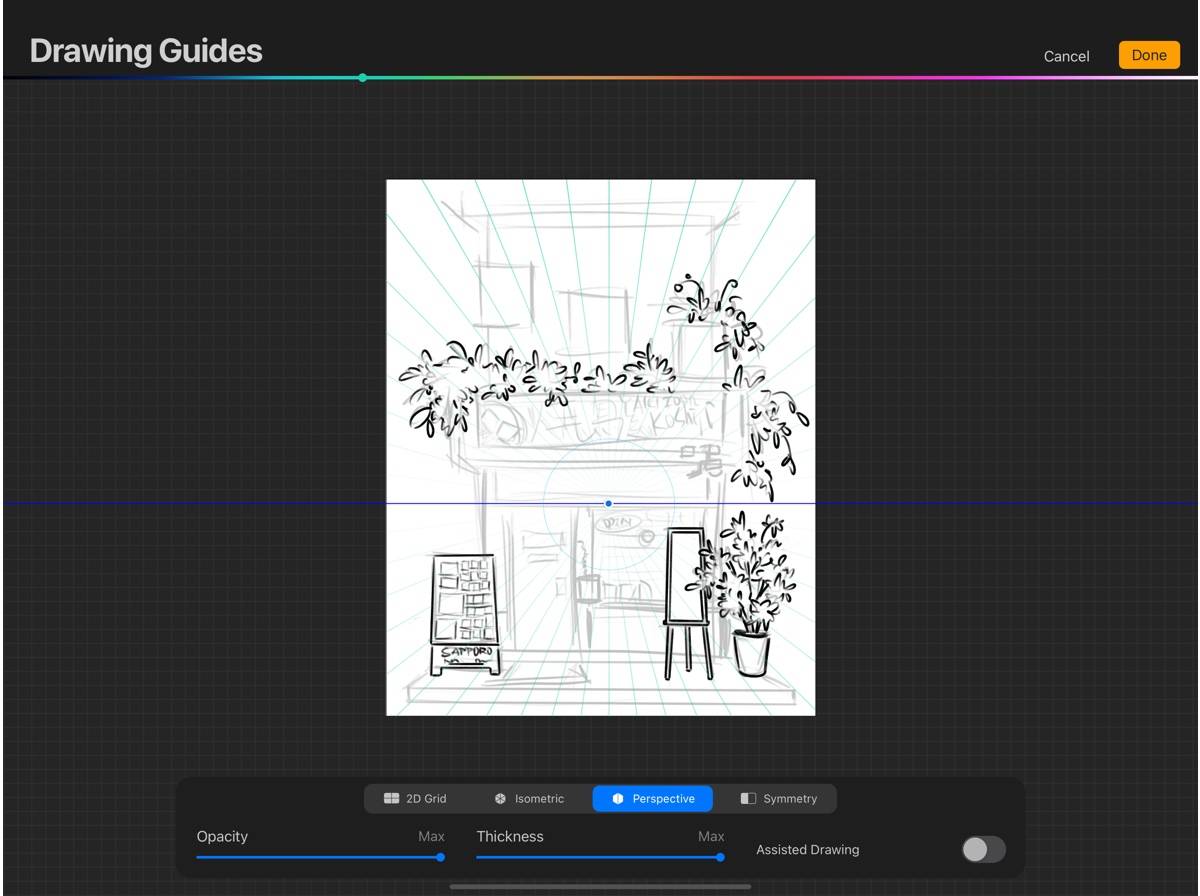 Chapter 1: Essential Procreate functions for our class

---
Canvas, brushes, and color palette

Layer, Alpha lock, clipping mask, blending modes & blur effect

Using drawing guide and drawing assist to speed up

Other essential tools, gestures and tips (erase, draw straight line, perfect circle, reference, insert photo, insert text, save your work)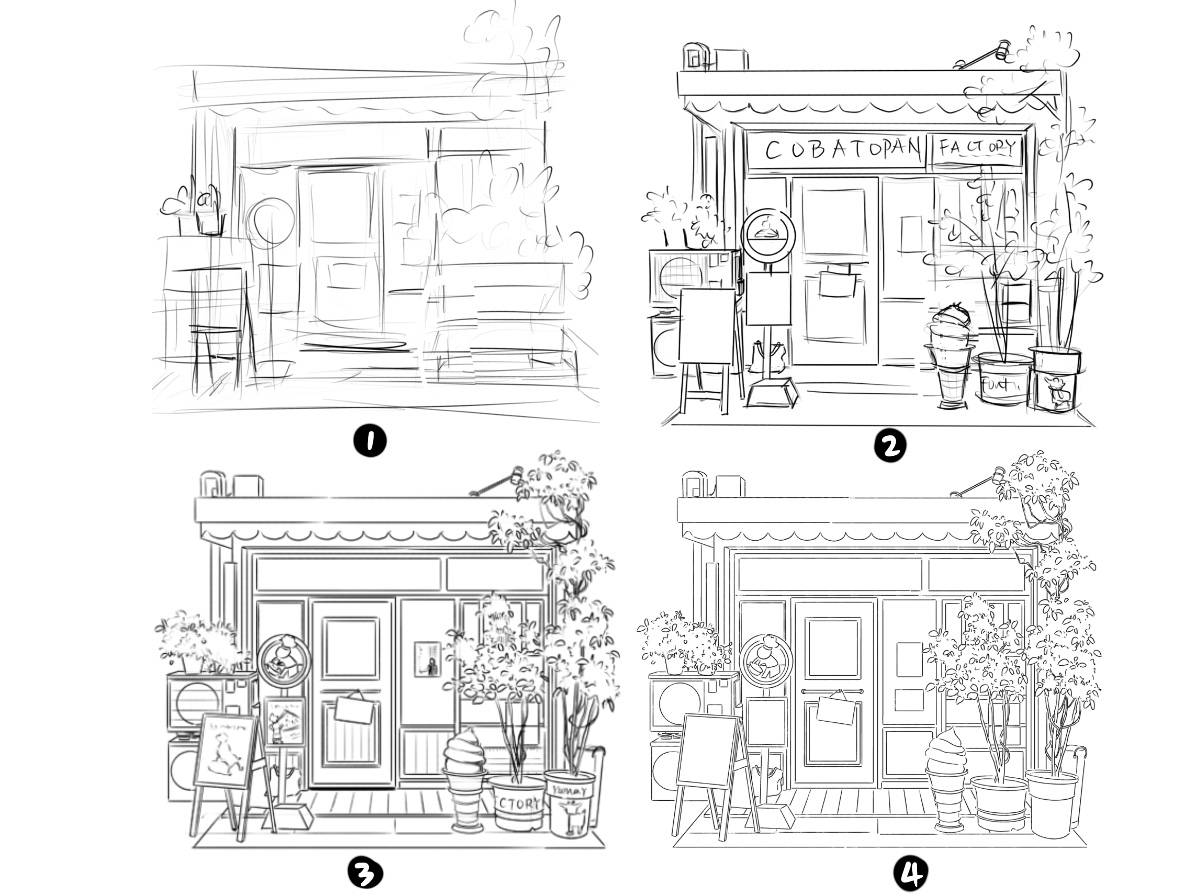 Chapter 2: Fundamental skill to do sketch - work with lines and shapes

---
Prepare for sketching - tips to draw lines

Exercise: Lines (straight lines, curves, ovals)

Three Steps of sketching: 1) simplify what you see, 2) do a quick rough sketch, 3) do a detailed sketch

Exercise: Tissue box

Exercise: AC unit

Exercise: Potted plants

Exercise: Storefront (tiled roof, windows, door, floor,)

Complete the final linework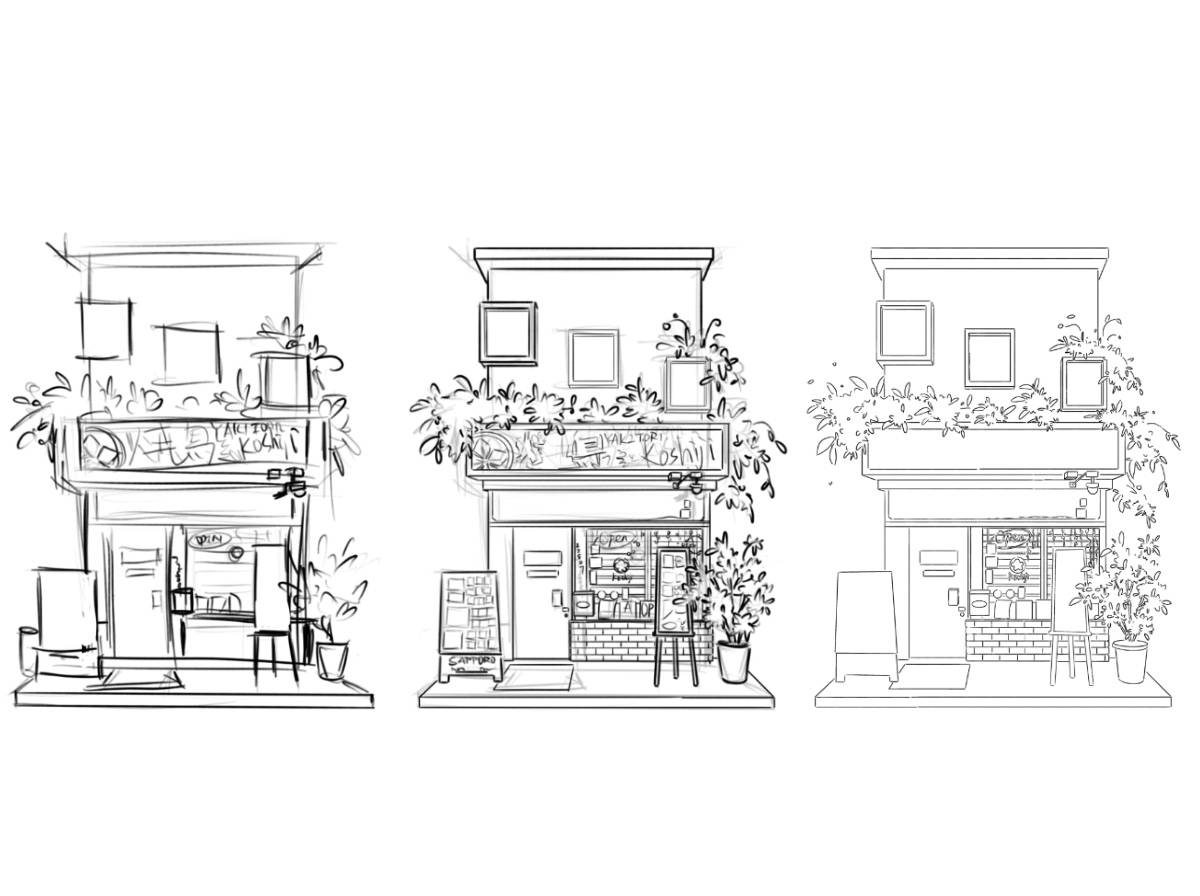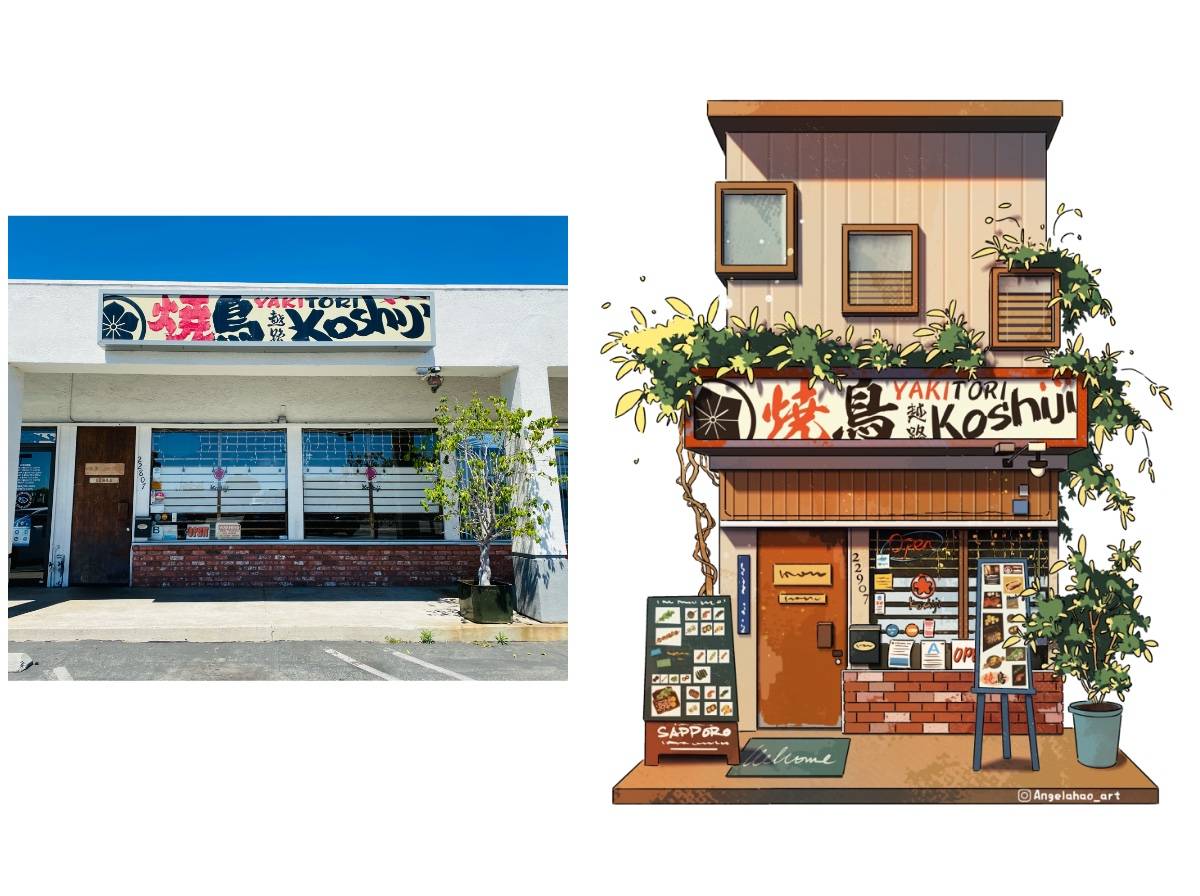 Chapter 3: Let's sketch a storefront

---
Analyze and edit reference photos, brainstorming ideas, & complete the rough sketch.

Complete a detailed sketch (use drawing guide and drawing assist to make perfect perspective lines)

Complete storefront linework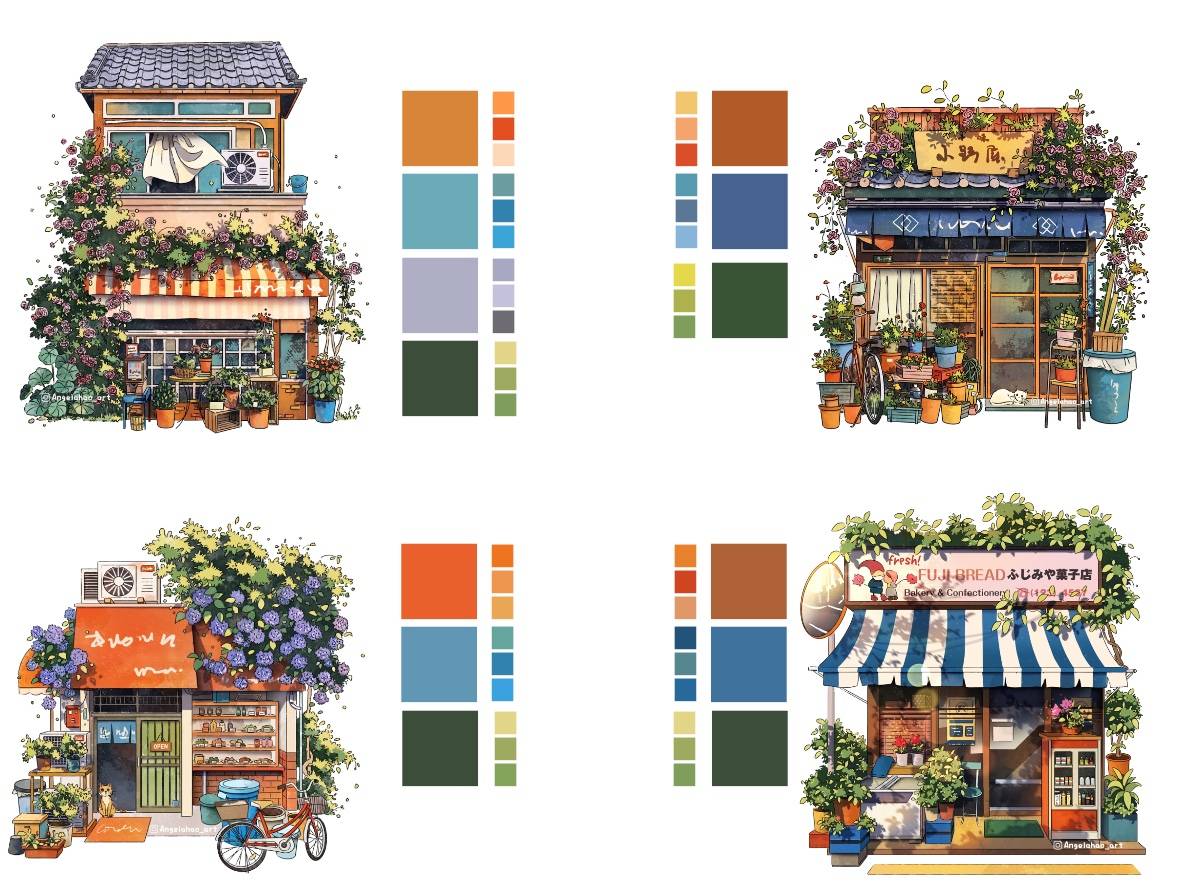 Chapter 4: Walk you through my coloring method
---
How to choose base colors to express harmonious atmosphere

Let's create a color palette for our class

How do I paint the base color (exercise part 1)

How to add texture to your drawing (exercise part 2)

How to apply tones to make objects appear three dimensional (exercise part 3)

How to add shadow and light (exercise part 4)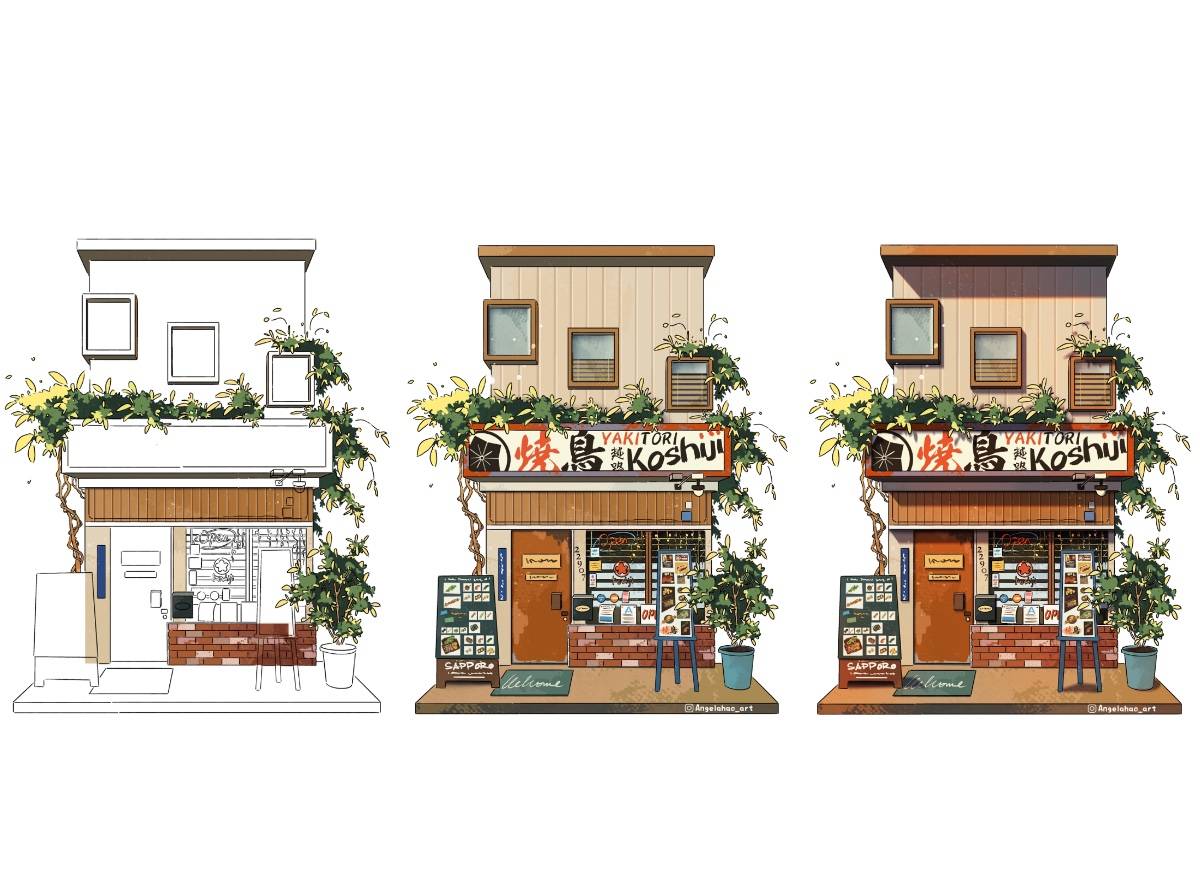 Chapter 5: Let's color the storefront and complete the illustration

---
Rough coloring of plants

Color and add texture to the storefront Part I

Color and add texture to the storefront Part 2

Color and add texture to the storefront Part 3

Color and add texture to the storefront Part 4

Check and adjust the overall color and value

Adding extra light and shadow details

Finishing up by adding an overall texture to your drawing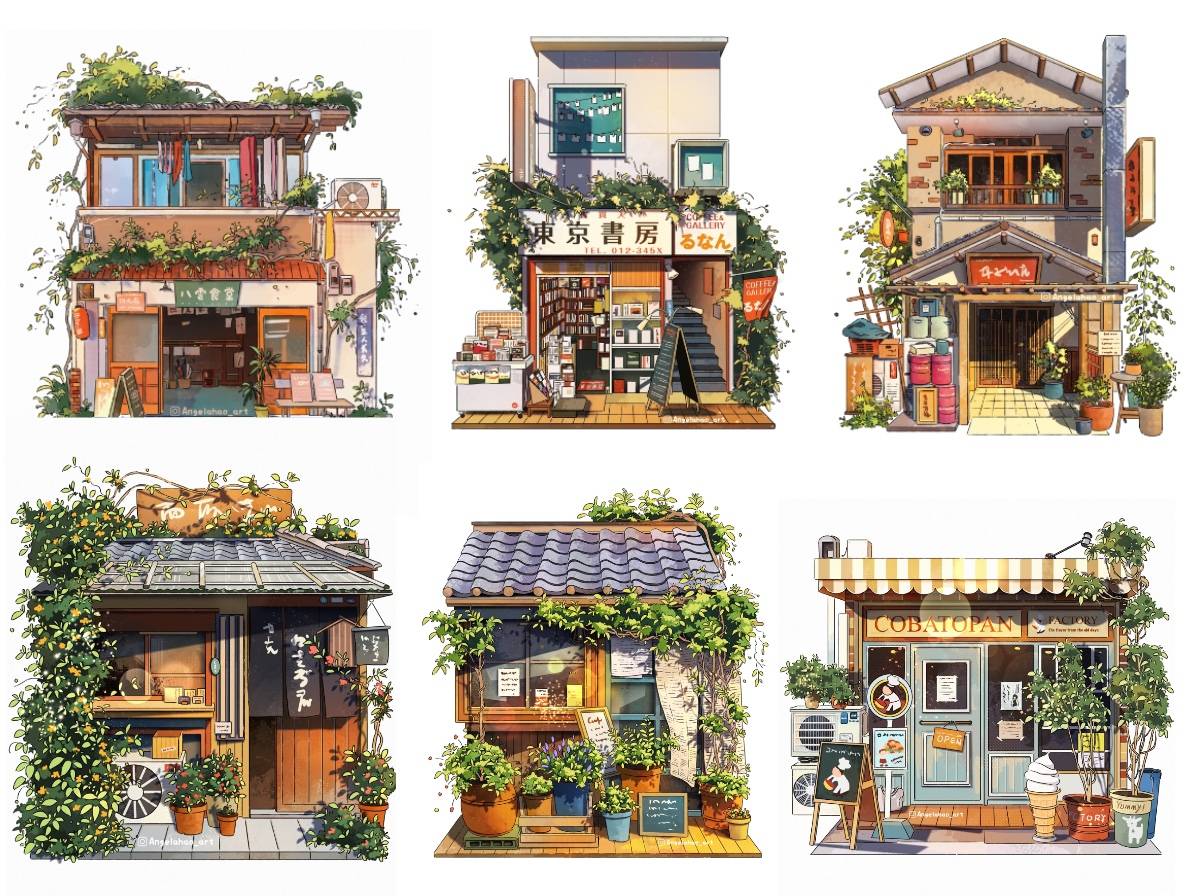 ---
Congratulations on Completing the Course

My personal tips for art practice
Hi, I'm Angela, an illustrator who draws architecture, store fronts and sometimes characters. Even though I did not go to art school and my major has nothing to do with art, I have been practicing drawing since I was a kid.
I learned sketch, watercolor and charcoal drawing in art studios. Those experiences really helped me to build a solid fundamental artistic skills. Japanese animation and manga have been the biggest influences in my art journey. I also get my inspiration from nature, people and other artists' works. Photography is my favorite hobby other than drawing.
In my spare time, I love to shoot portrait photos for my family and friends. So when I first started digital drawing in 2020, my experience in photo editing played a huge role in helping me understand layers, blending mode, digital brushes, etc. I have been practicing drawing digitally everyday since March 2020.
And now I am ready to share with you my experience and artistic recipes.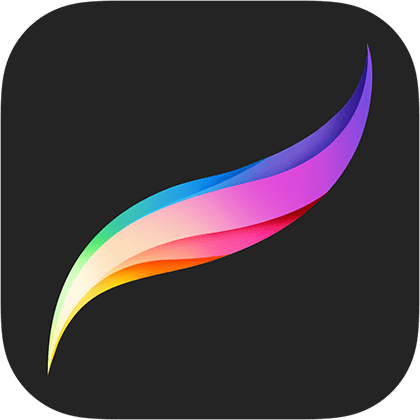 This course will teach and guide you on how to effectively utilize different tools.

*Please Note: Students will have to purchase Procreate application ($10 in Apple Store). It is not included in the course package.

You can access the class videos for 32 weeks. Within that period, you can replay the videos in as many devices as you want.
This is an early bird class! That means the production of this class is just starting. The curriculum is subject to change, and content may be uploaded sequentially based on the creator's schedule to ensure that we provide the class in the best quality possible.
Earn points to Extend the Class Access
Receive points by completing chapter missions OR by taking the class two or more times a week. And use the points to extend your class access!
Once we pass the release date, we will no longer offered the class at "Super Early Bird". The rate will be raised after the date, right now is the cheapest deal you can get.
Quadpay is available for the payment! Your order will be split into 4 installments paid over 6 weeks! To find out more, please visit Quadpay.
We will need to download Procreate before taking the class.
Class videos will be available by September 7th. We will notify you via email regarding how to access to the class videos on the release date.
You're all set!
Don't feel like waiting? Here are classes you can start today
Live what you love with CLASS101