Urban Sketching in Watercolor: Capture the Moment in Your Sketchbook
By Barbara Luel
Buy One, Get One
We are offering this chance only to the first 100 classmates. Enjoy the promotion before it's too late.
Capture and Paint the Moment with Beautiful Colors
with Urban Sketch Artist, Barbara Luel
Sketch Anywhere and Everywhere You Desire!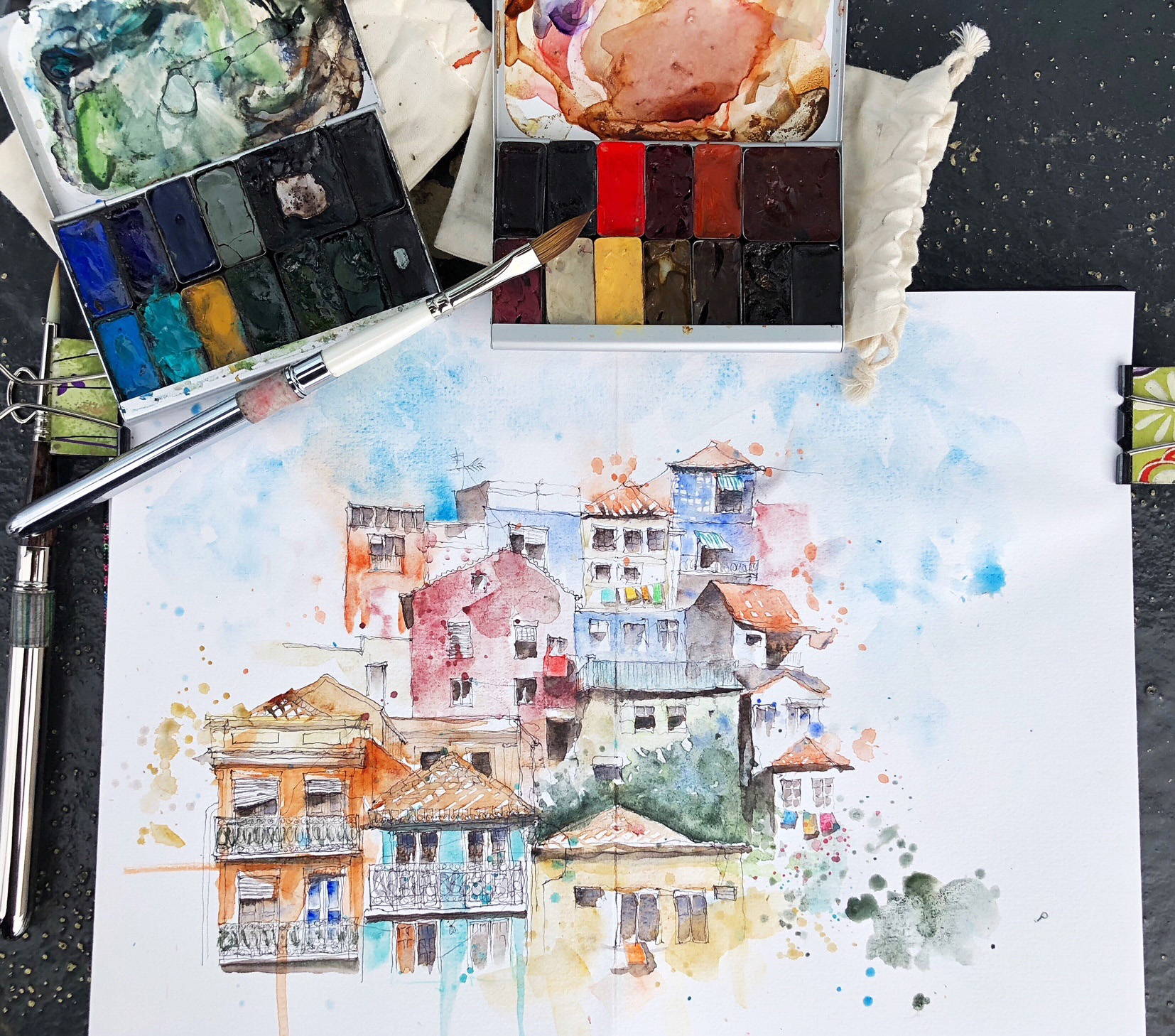 How about capturing the moment in your sketchbook? Urbansketching can be done as well on the road, or at home. I will show you how keeping a sketchbook allowed me to enjoy my journeys better, as well at home as on holiday. Throughout the class, I will show you how inspiring this urbansketching movement is. With lively watercolors you will bring the world to the sketchbook.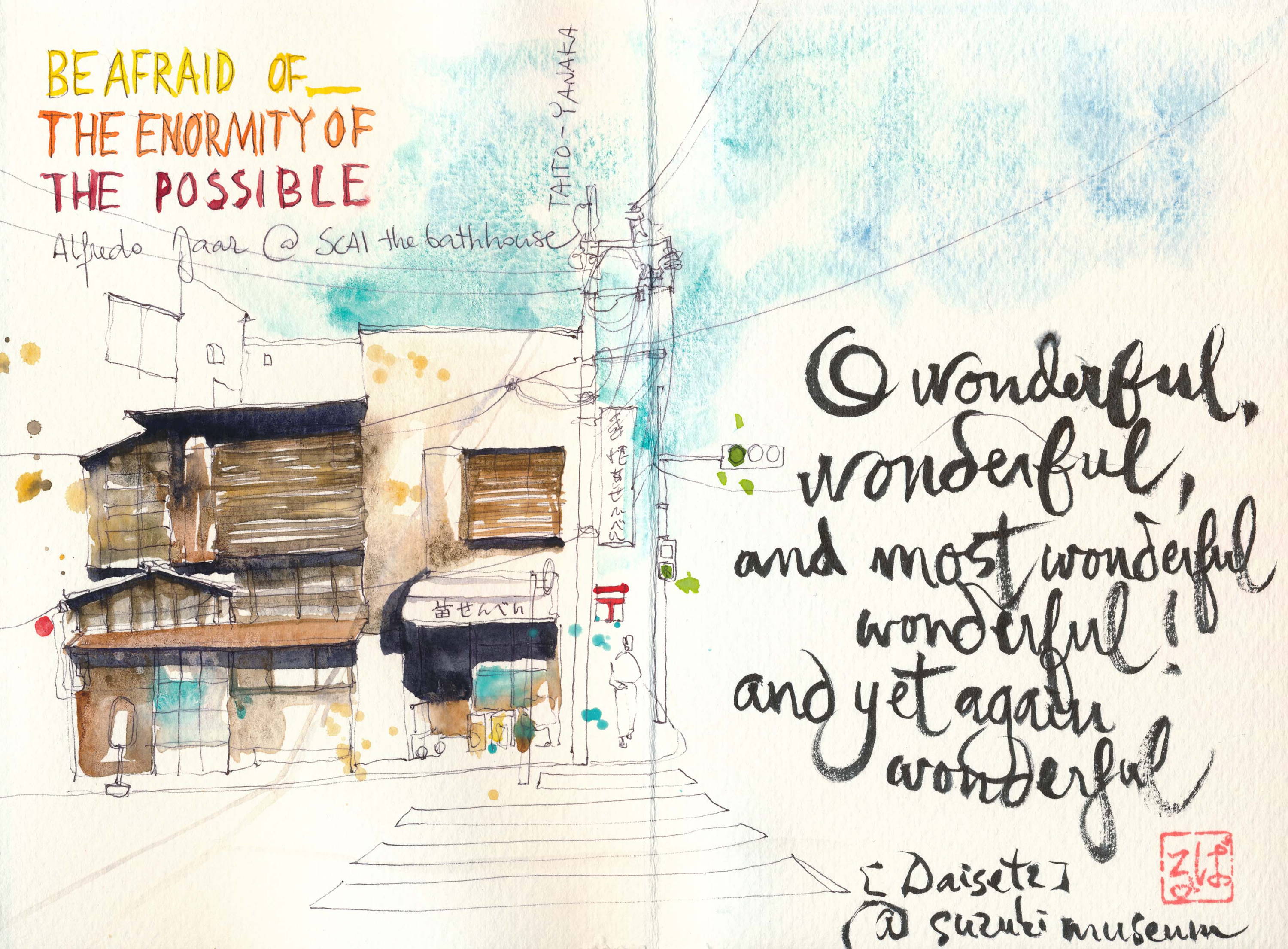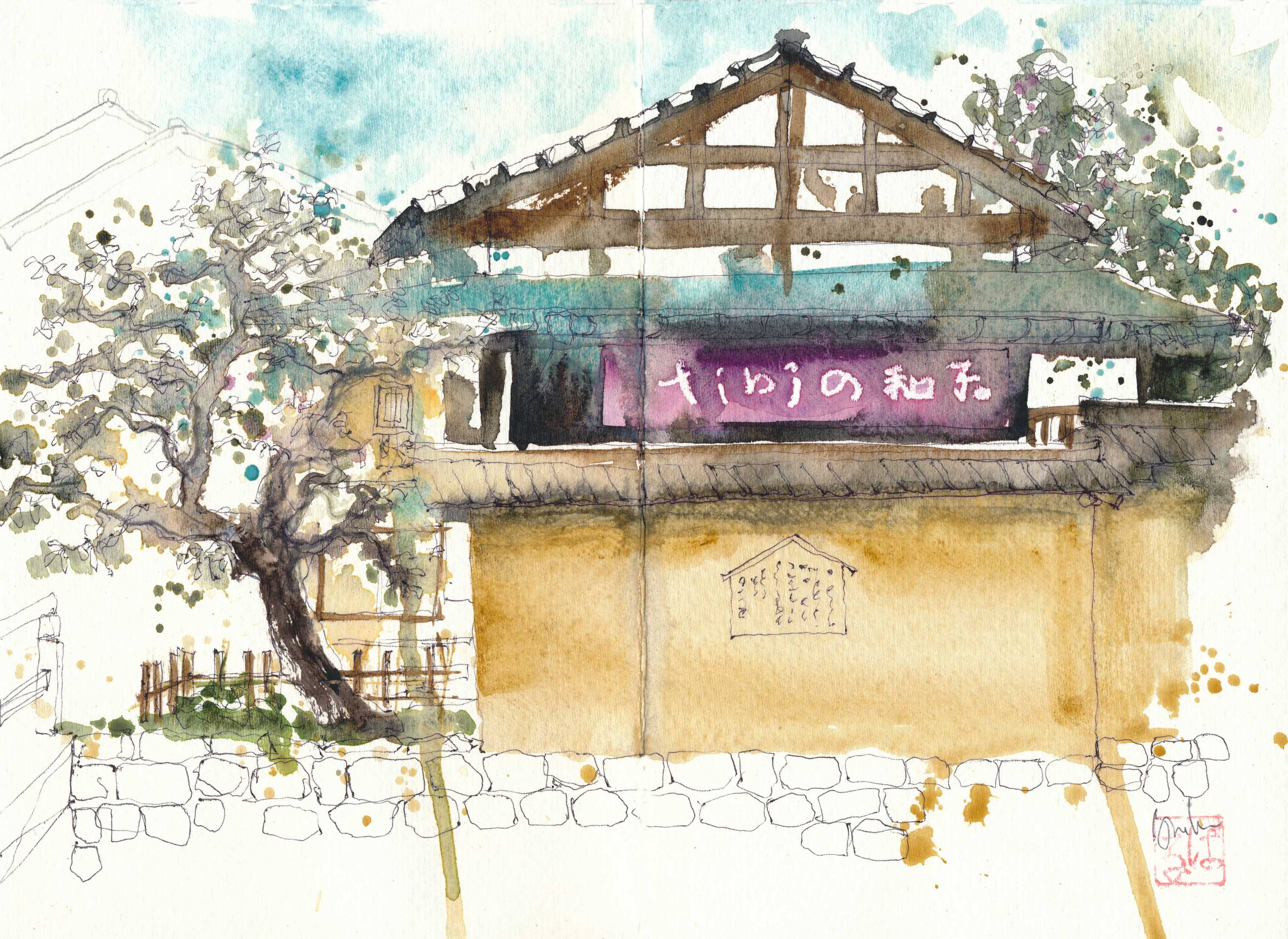 Create Colorful Daily Memories with Urbansketching
This course is for everyone who wants to create colorful daily memories, because when you observe and sketch something, the colors, the smells, the sounds, the emotions and the light of that place will stay in your memory forever. More then when you take a photograph.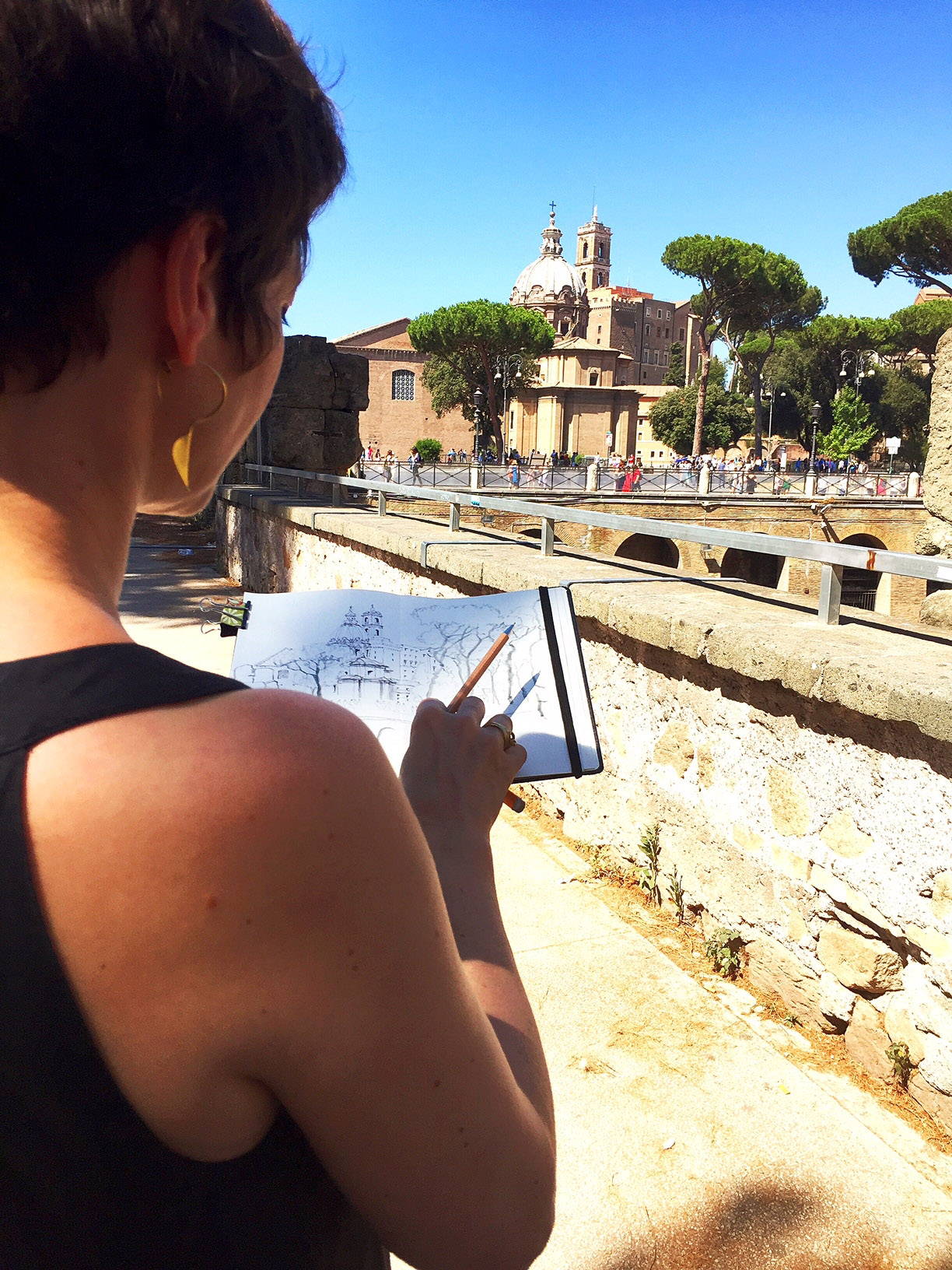 Do Not Worry About the Perspective Rules!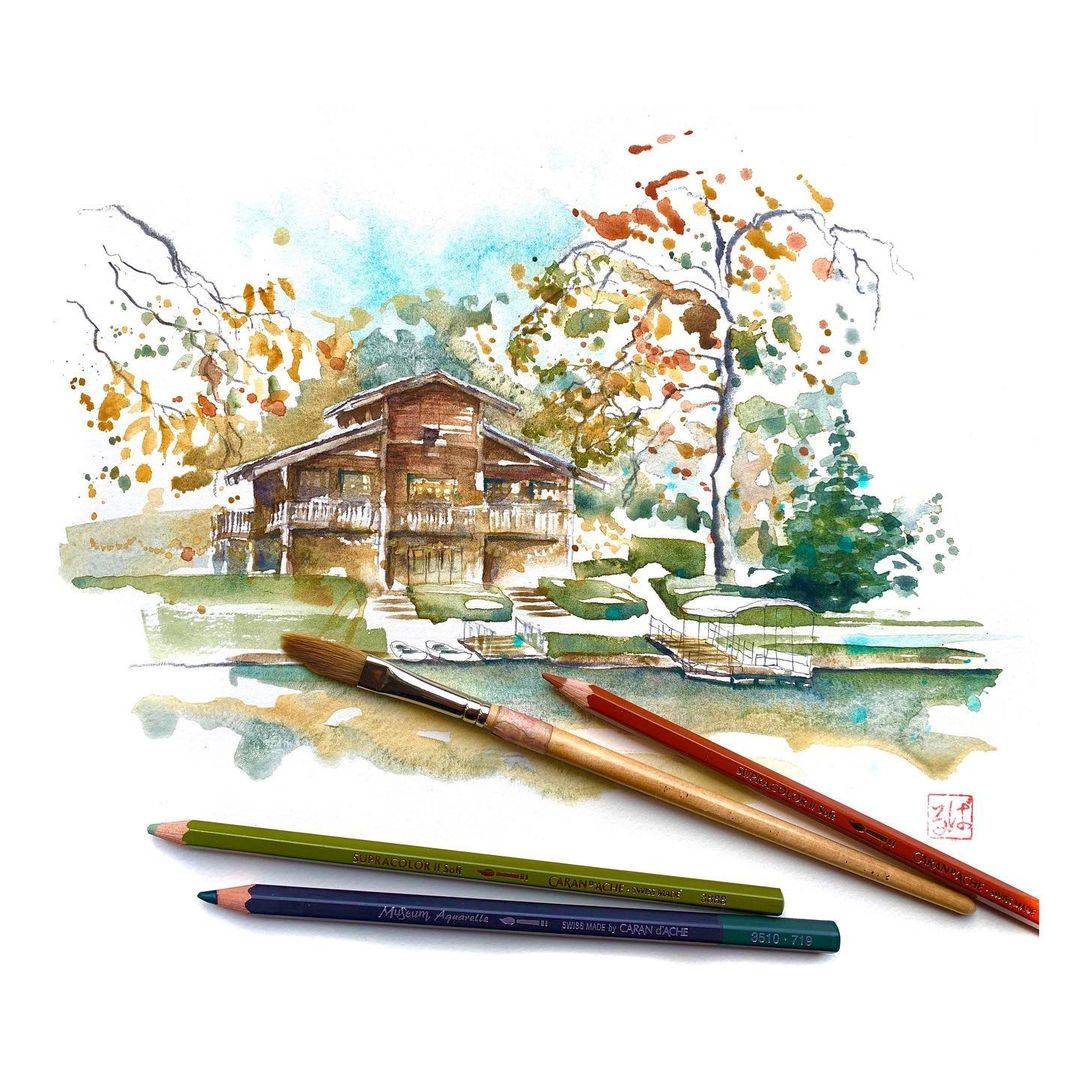 In this class, students will complete several urban sketches with watercolor in their sketchbook.  
I will guide them step by step through,
Learn to look at subjects that they want to sketch to avoid overwhelm

The construction of the line work

With simple tips we'll bring life and volume in the drawings

And with lively washes we'll add texture and happy colours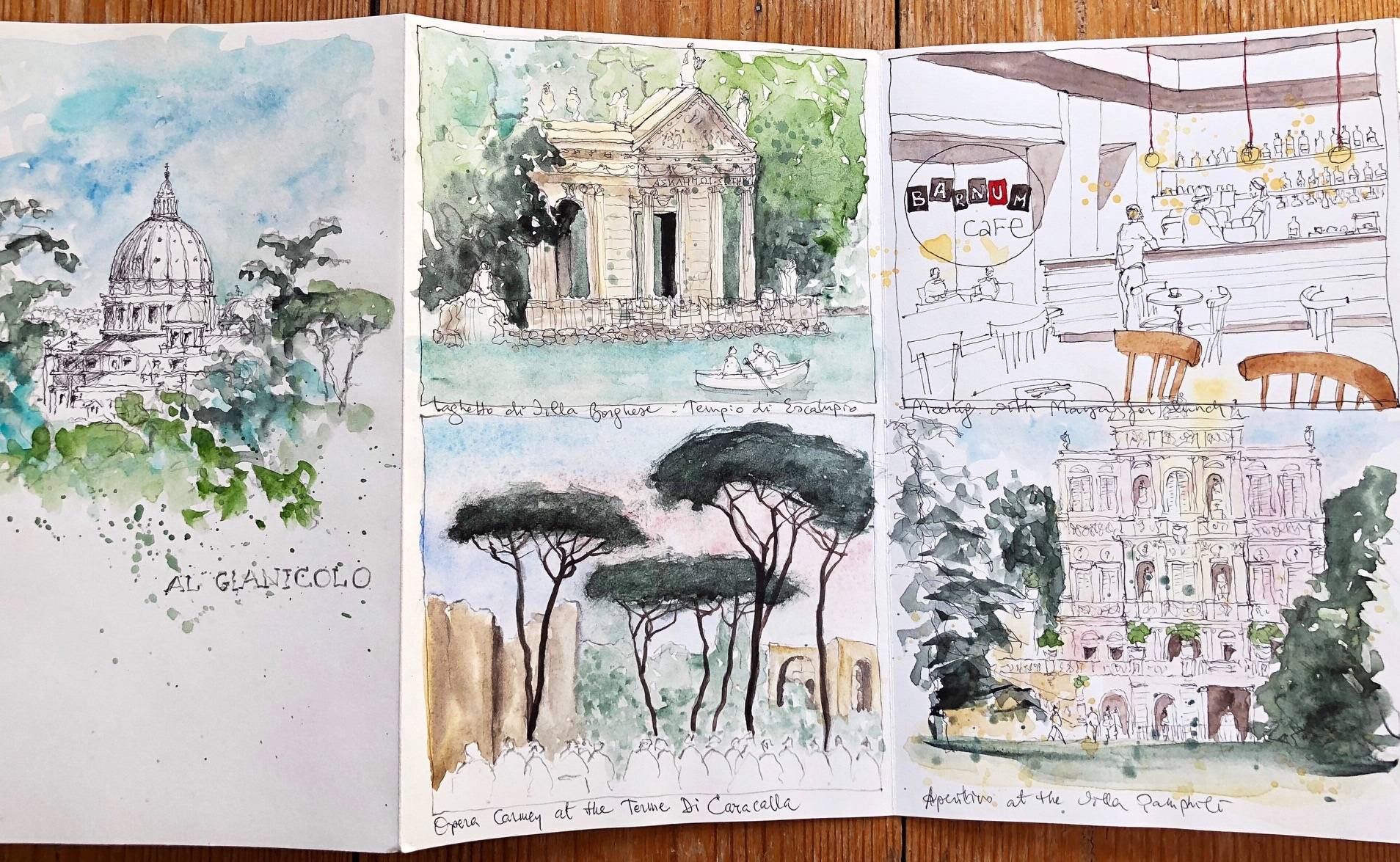 Important Notice: This is an early bird class! That means the production of this class is just starting. The curriculum is subject to change, and content may be uploaded sequentially based on the creator's schedule to ensure that we provide the class in the best quality possible.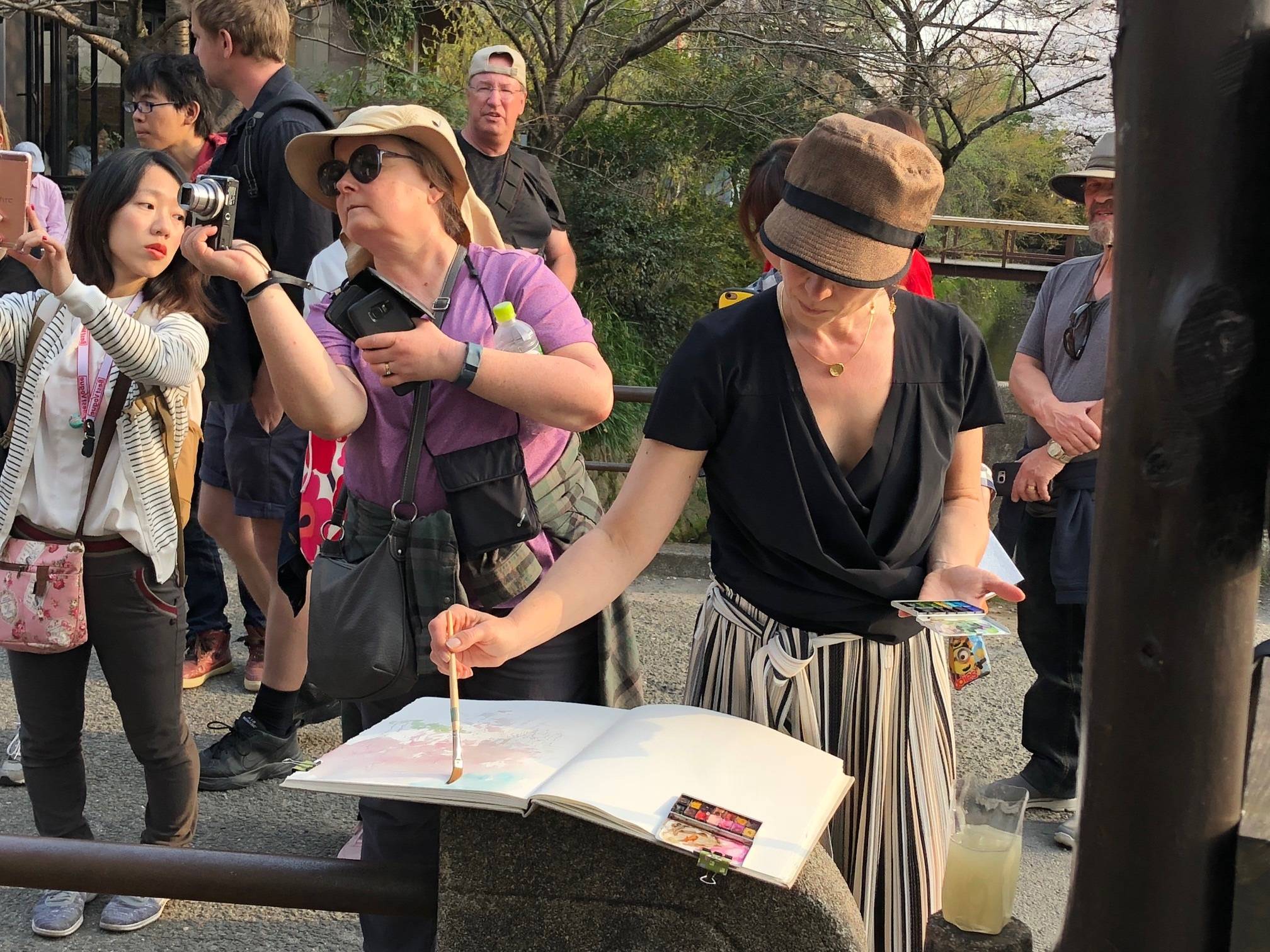 ---
Meet Your Instructor

Introduction to the course

Class materials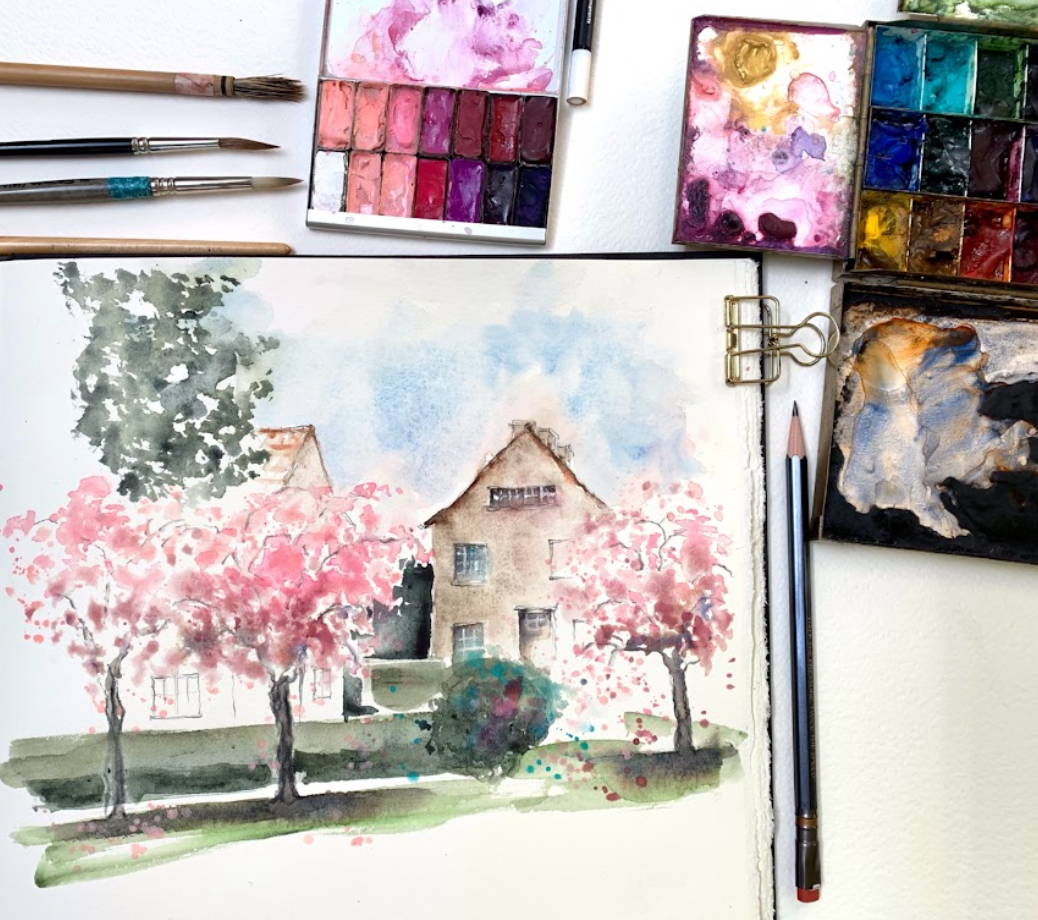 Chapter 1: Fundamentals of Urban Sketching

---
What is urban sketching ?

Page composition

Love your mistakes and overcome fear of making a bad drawing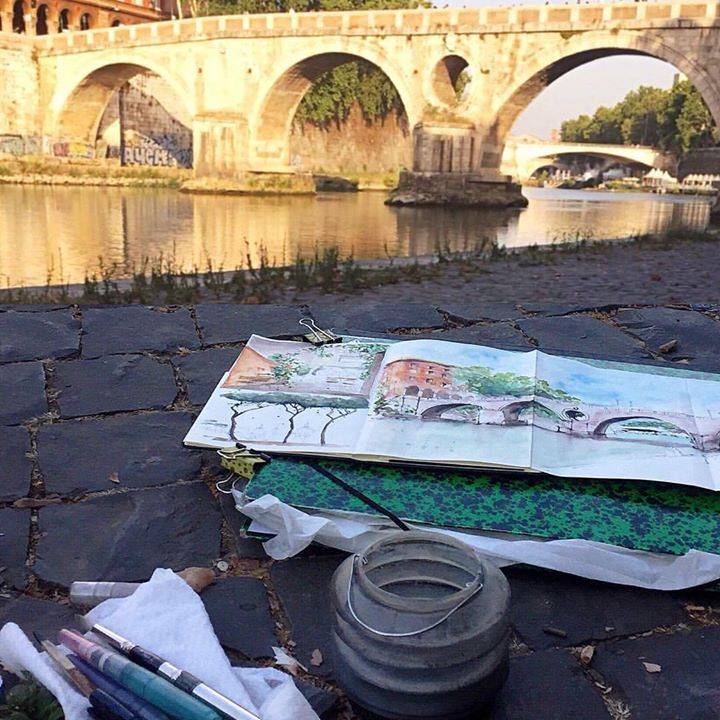 Chapter 2: Warm Up - Sketch from Observation with Different Tools

---
"Looking" exercises

Drawing lively lines in pencil

Drawing lively lines in ballpoint pen

Drawing with fine liners and fountain pen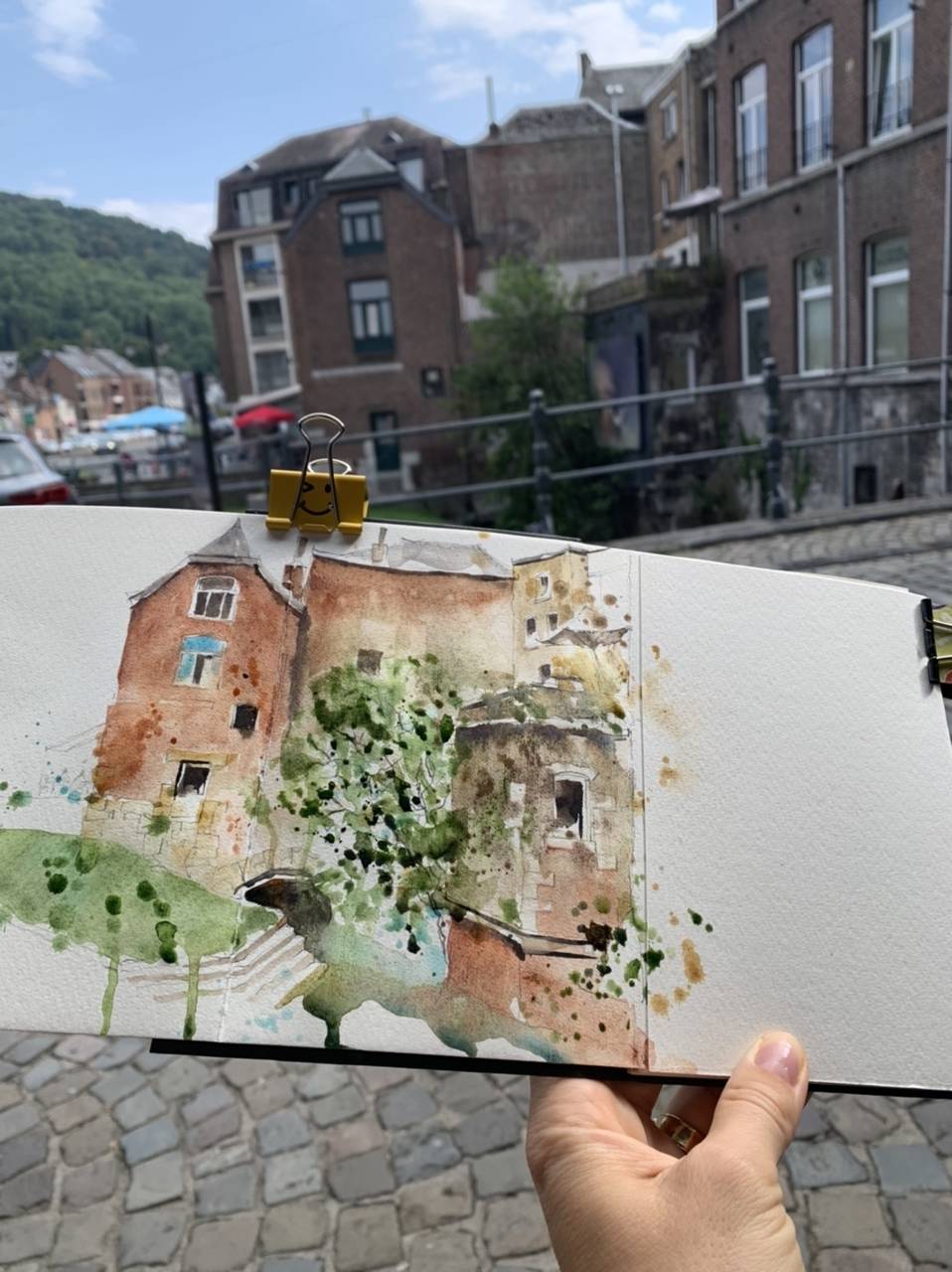 Chapter 3: Let's go urban sketching - Draw buildings without worrying about perspective rules!

---
Choose your scenery and focal point and learn how to frame your drawing

Simplify a complex scene to draw without overwhelm

Look at a building and draw without complex perspective rules

Learn how to bring light into your sketch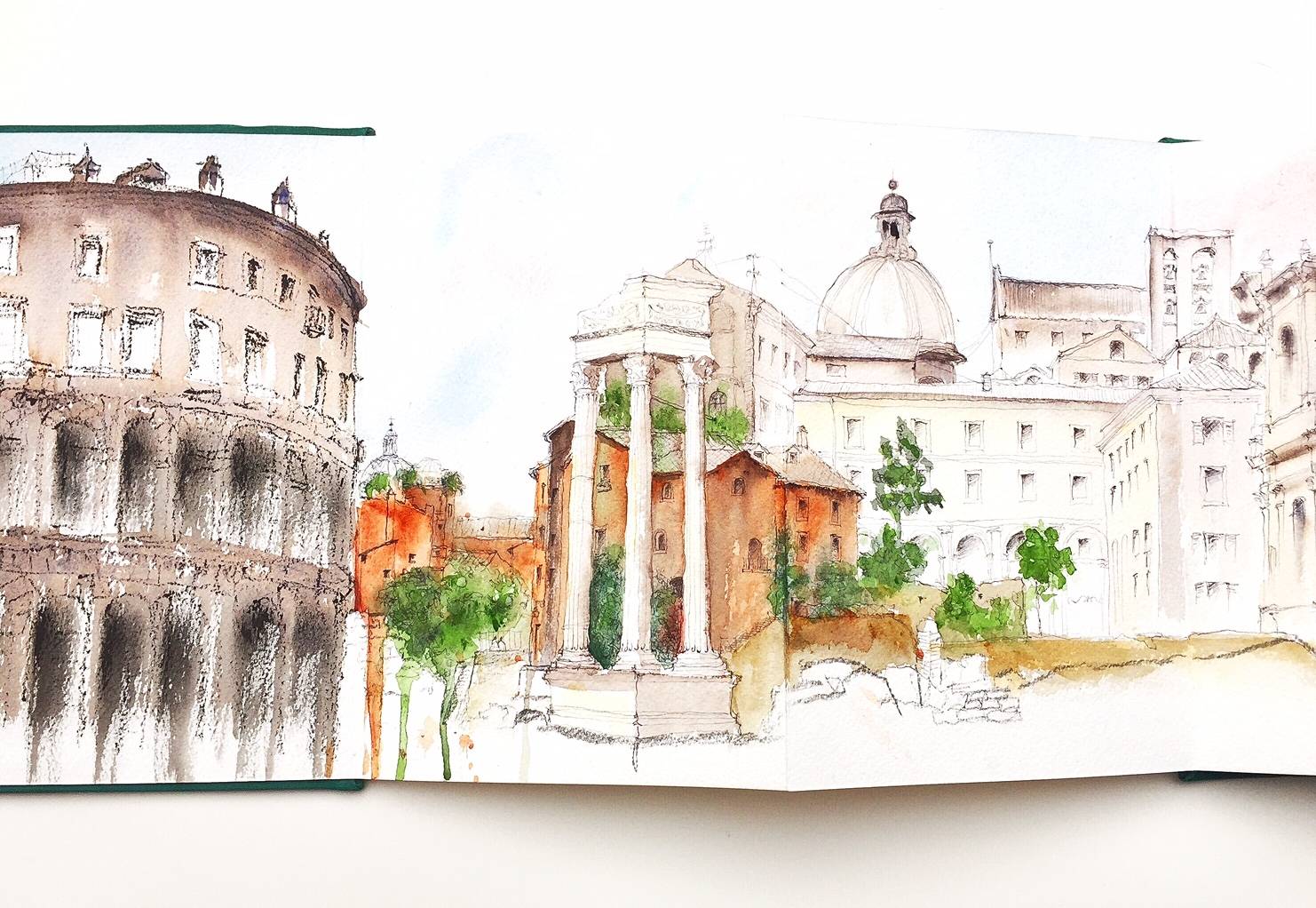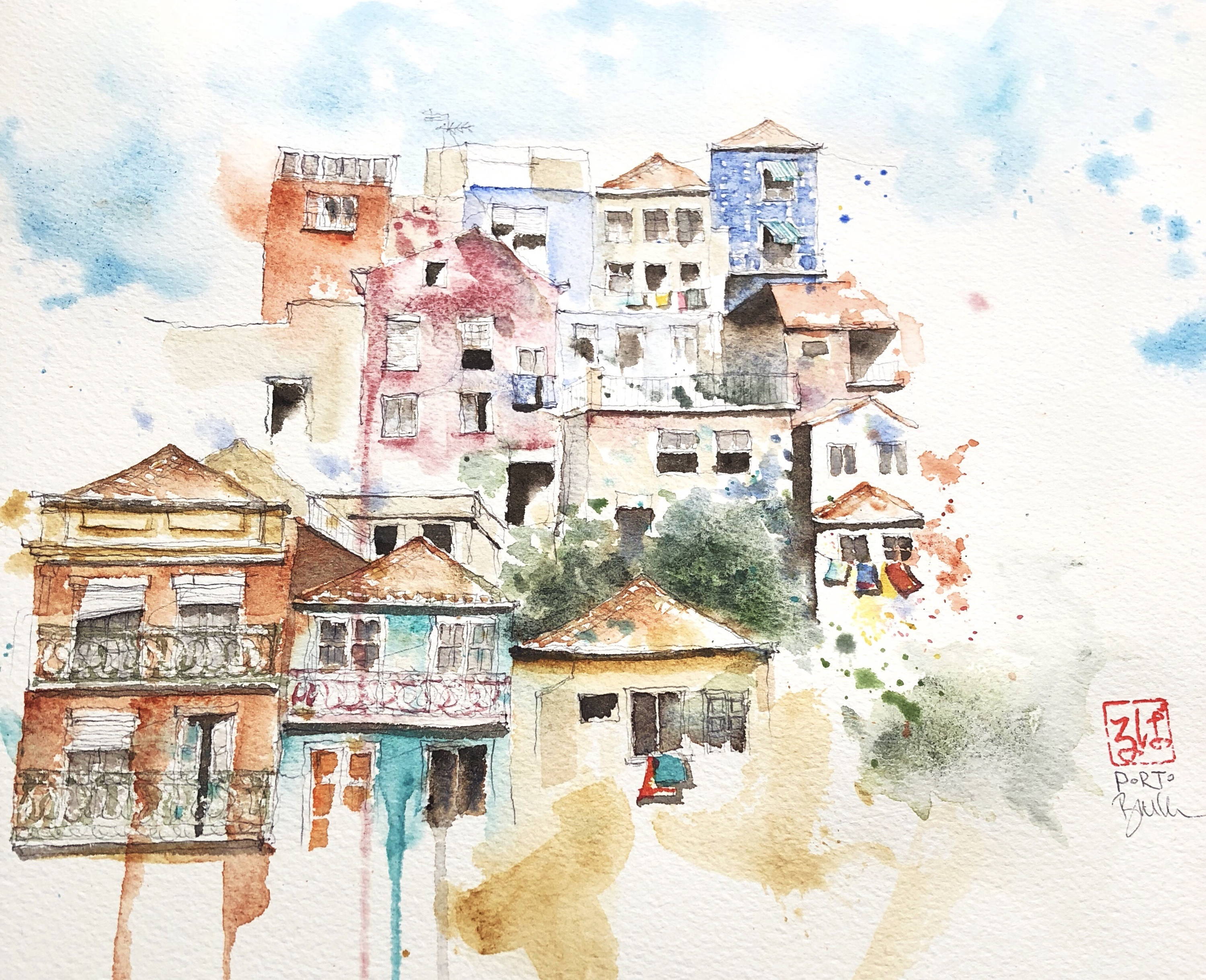 Chapter 4: Add life and Texture Using Watercolor Techniques
---
Introduction to watercolor sketching and how to hold your brush

Textures and value exercises

Light and shadows

Trees

Choosing colors to create light and depth

Let's watercolor the sketch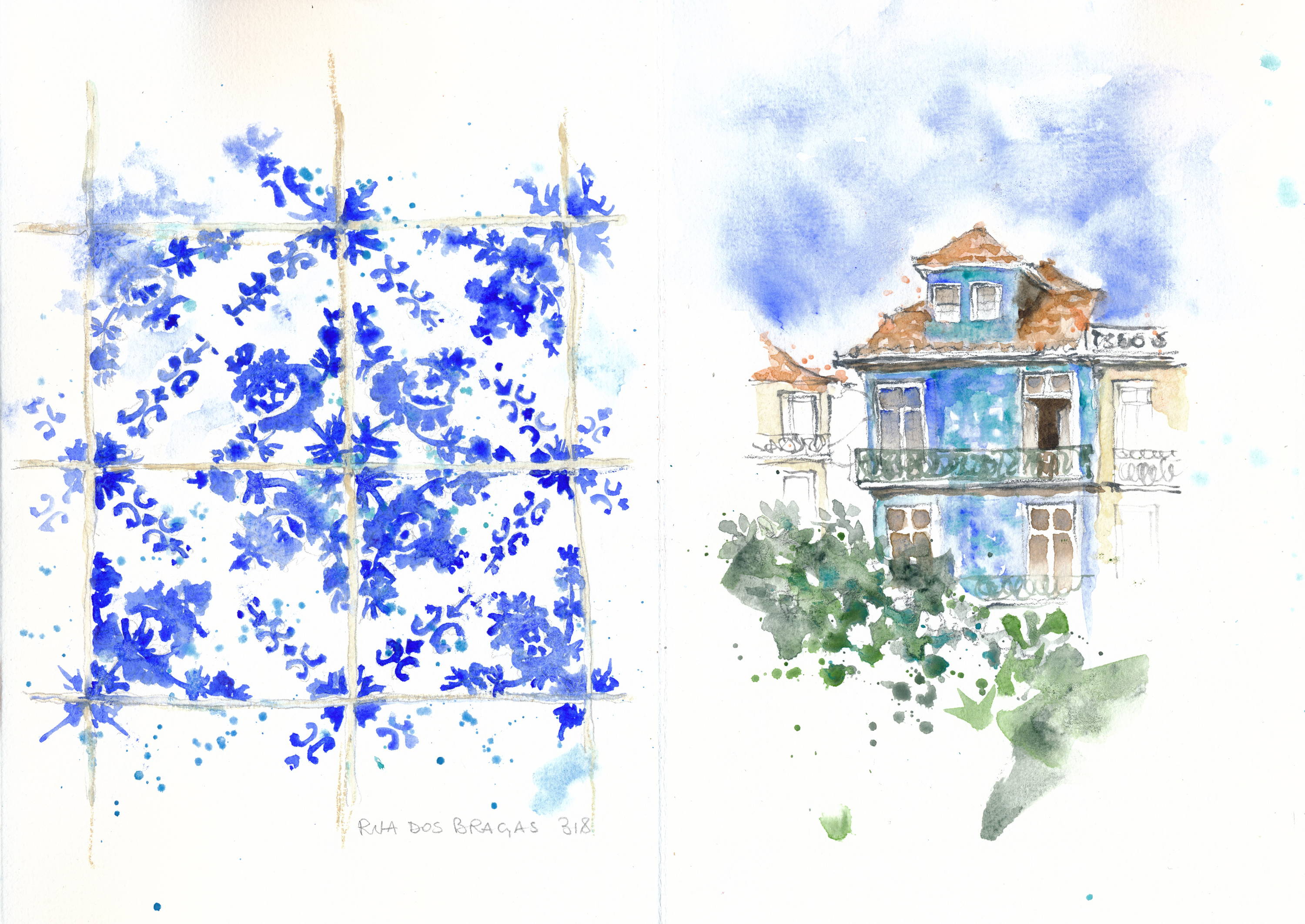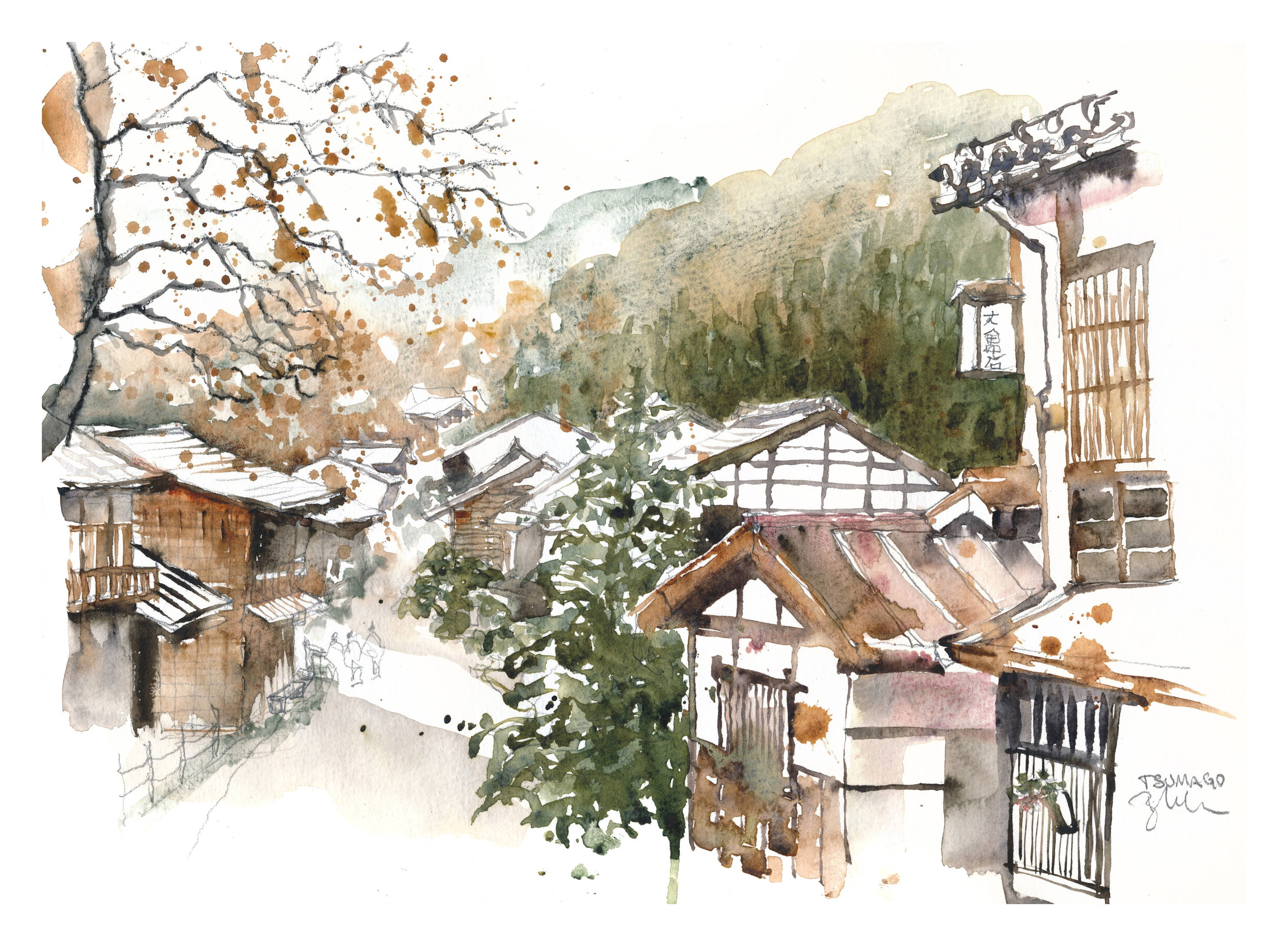 Chapter 5: Another approach to Watercolor Sketching

---
How to sketch with watercolor : sketching and painting at the same time

Learn where to start

What to include and what to leave out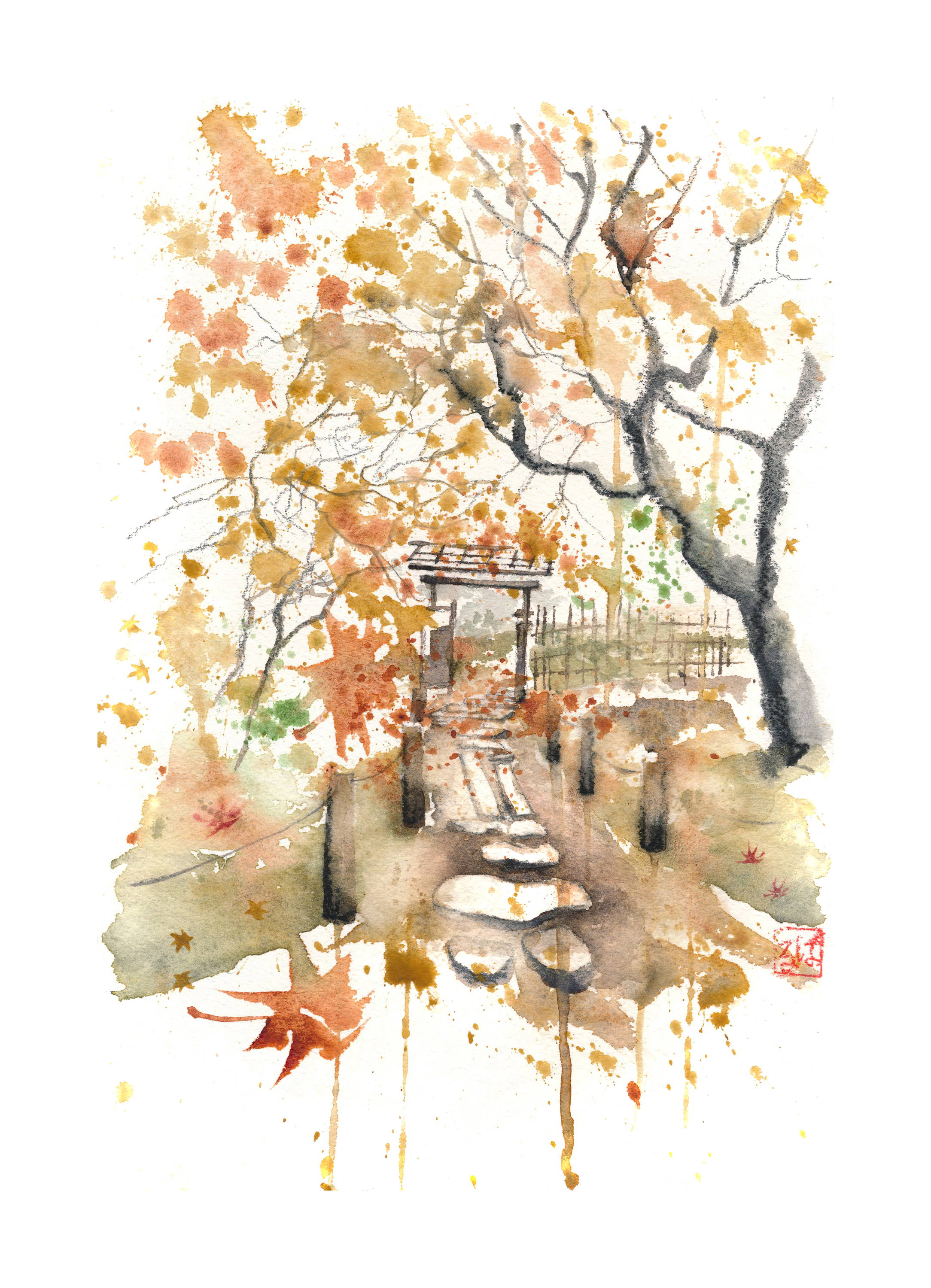 Chapter 6: Draw Natural Scenes with a lot of Nature & Trees

---
How to create depth in a natural scenery

Paint trees with watersoluble graphite and pencil

light and shadow in nature

Simplify trees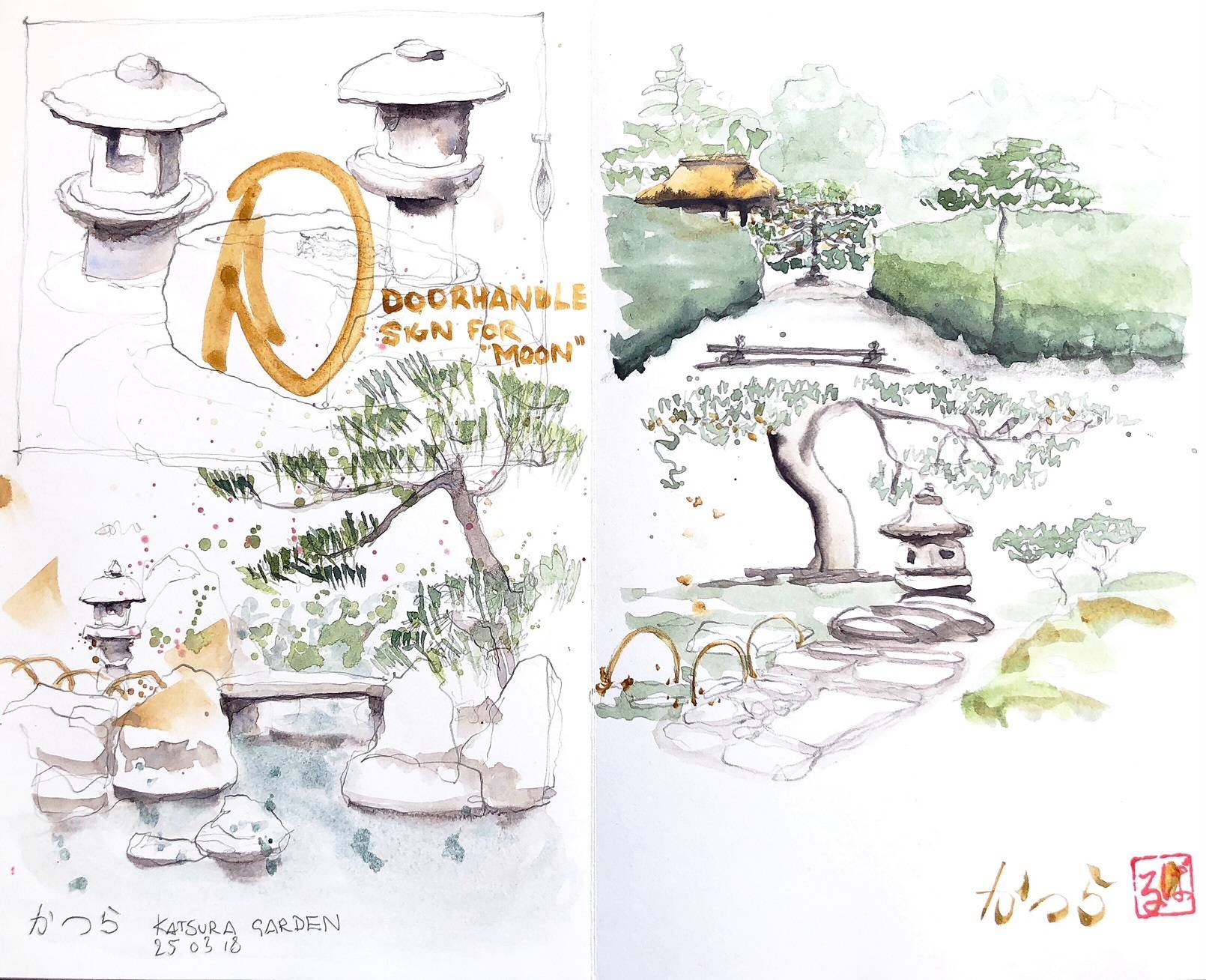 Bonus Chapter: Daily Sketching Without Fear of Ruining Your Sketchbook

---
Simply quick sketchs for when you don't have time

How to trick your brain into sketching when resistance is killing it

How a "challenge" can keep you motivated

Sharing your work online on Instagram
---
  Congratulations on Completing the Course
---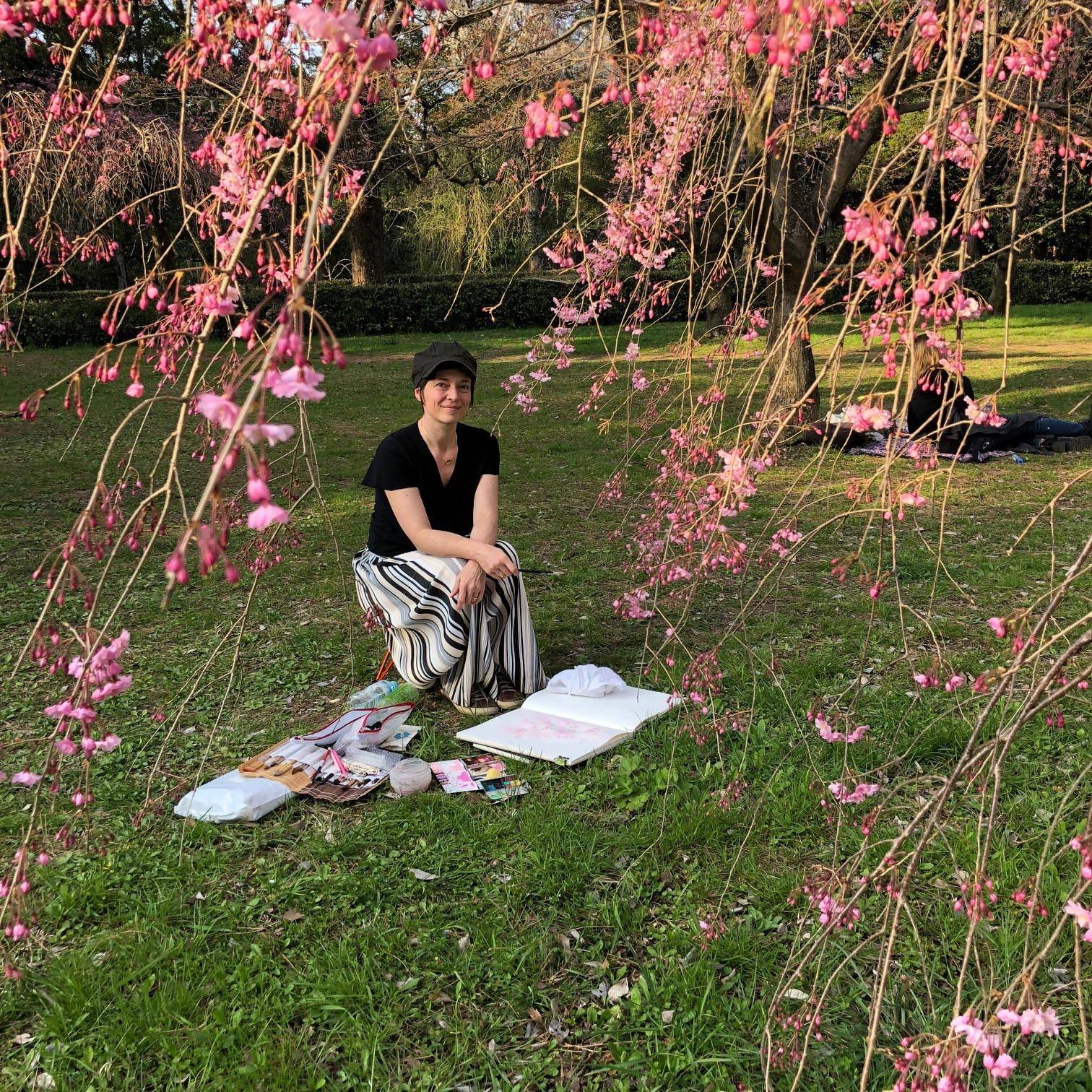 I'm Barbara. I am an architect and artist, still working as an architect everyday restoring monuments as a living.
In my free time I make art : drawings and paintings. Being a child I always wanted to become an artist, but my parents pushed me into university and I became an architect…Studying architecture was a lot of fun, but by the time I started working, ink and paper made place for the computer and I lost my drawing skills quite quickly. Needing money to live, I worked in an architect office and forgot about drawing and painting, feeling uneasy about it, thinking I lost it all.
After 15 years of computer work I picked up the brushes and paint again, because I felt I was missing it a lot, but all my skills were gone! I struggled myself through tutorials, workshops with several artists, doing loads of work, struggling to find back my skills, and to find "my style", asking myself loads of questions… being stressed and full of doubt… It was full of stress, where it should have been fun and full of joy!
Maybe I can make all this a bit lighter for you, and the way to your creative life and art a bit more fun and joyful? Drawing and painting gave an extra dimension to my life. I want to transmit this. Drawing is a universal language, making you connect to the world AND to yourself. Because You have a special artist in you that the world wants to see.
You can make the world more beautiful in your own way! Make your memories more colorful. Everybody is creative, is an artist and can draw and paint! And the more you do it, the better it feels and the better your art will look. If you think you can't paint, or have no talent for watercolor, don't leave! You've come to the right place! I will show you how to do it step by step.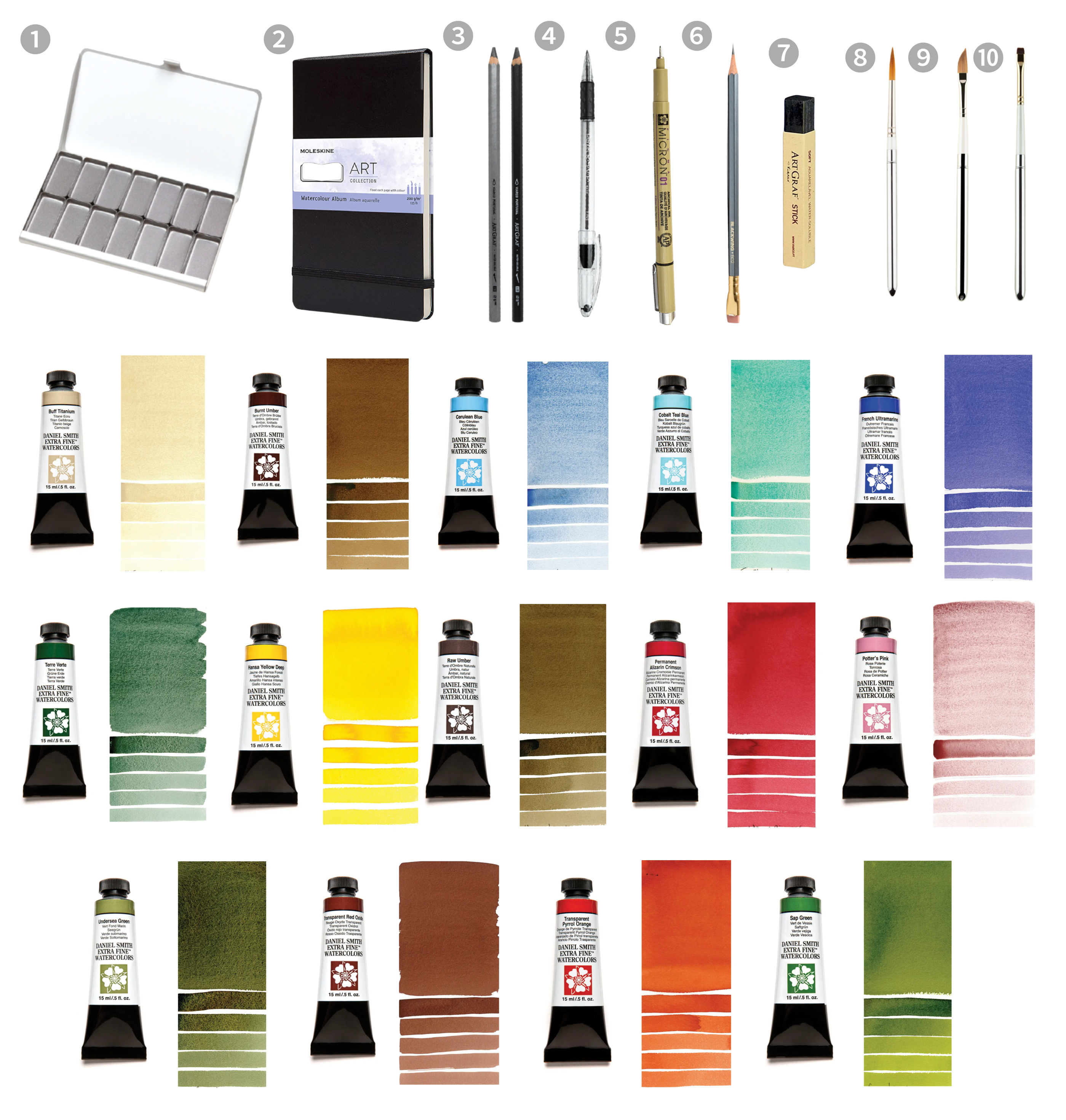 Meet the All-in-One package hand-picked by Barbara and CLASS101!

---
1. ArtToolkit Pocket Palette
2. Moleskine WC Large 5X8.28
3. Artgraf Pencils 5mm (2 pack)
4. Pentel RSVP Ballpoint Pen
5. Sakura Pigma Micron 0.25mm
6. Palamino Blackwing Soft Pencil
7. Artgraf Watersoluble Graphitestick
8. Rosemary&Co. R12
9. Rosemary&Co. R24
10. Rosemary&Co. R10
11. Daniel Smith 5ml (Raw Umber, Burnt Umber, Trans Red Oxide, Potters Ink, Sap Green, Cerulean Blue, Green Earth, Buff Titanium, Undersea Green, French Ultramarine, Trans Pyroll Orange, Cobalt Teal, Perm Aliz Crimson, Hansa Yellow Deep)

You can access the class videos for 20 weeks. Within that period, you can replay the videos in as many devices as you want.
This is an early bird class! That means the production of this class is just starting. The curriculum is subject to change, and content may be uploaded sequentially based on the creator's schedule to ensure that we provide the class in the best quality possible.
Earn points to Extend the Class Access
Receive points by completing chapter missions OR by taking the class two or more times a week. And use the points to extend your class access!
Quadpay is available for the payment! Your order will be split into 4 installments paid over 6 weeks! To find out more, please visit Quadpay.
If you have purchased the "All-in-one package," it may take less than 2 weeks to get the package. We will also send you a tracking number after we send the package.
We will send you an email with a webpage link and a personalized code to access the videos within 24 hours of purchase.
You're all set!
Don't feel like waiting? Here are classes you can start today
Live what you love with CLASS101