Help make this class happen
Get $25 Off
The creator will reward everyone who signs up with a $25 coupon plus you'll get a chance to say exactly what kind of class you want in a user survey. All you need is an email!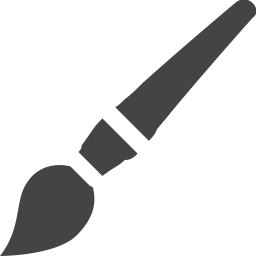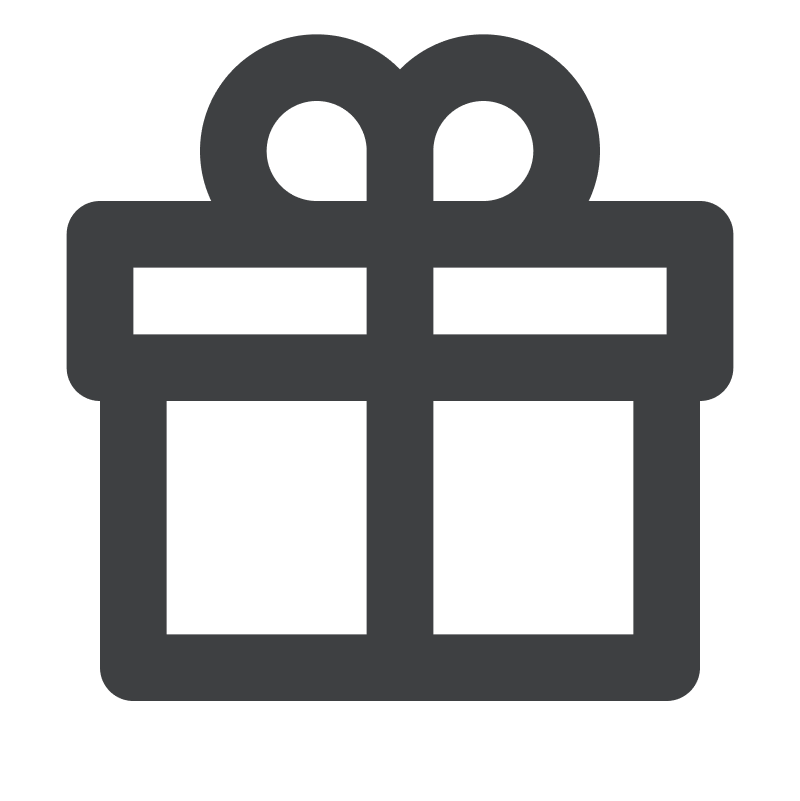 All materials needed will be delivered to your door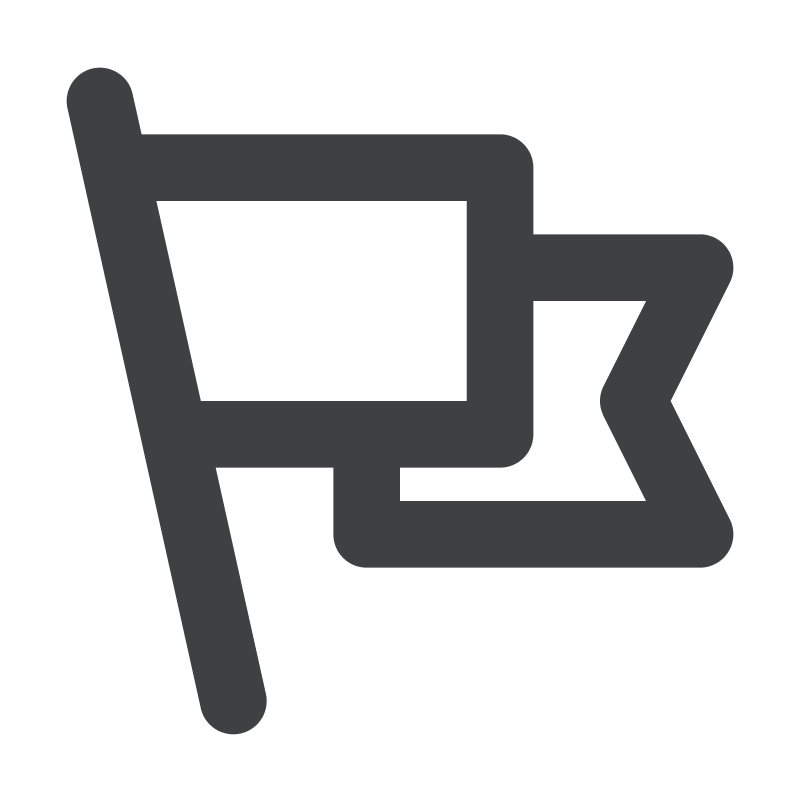 Become inspired by others
---
The Ultimate Beginner's Course
Learn Modern Embroidery with
Artist, Miriam Polak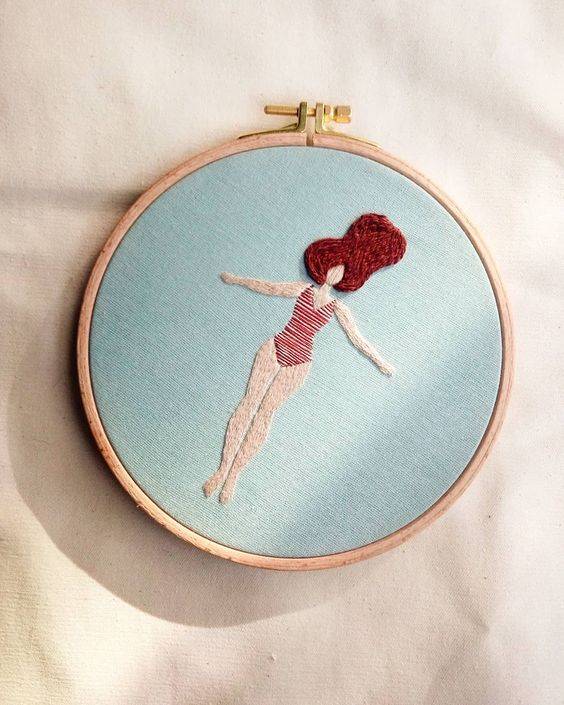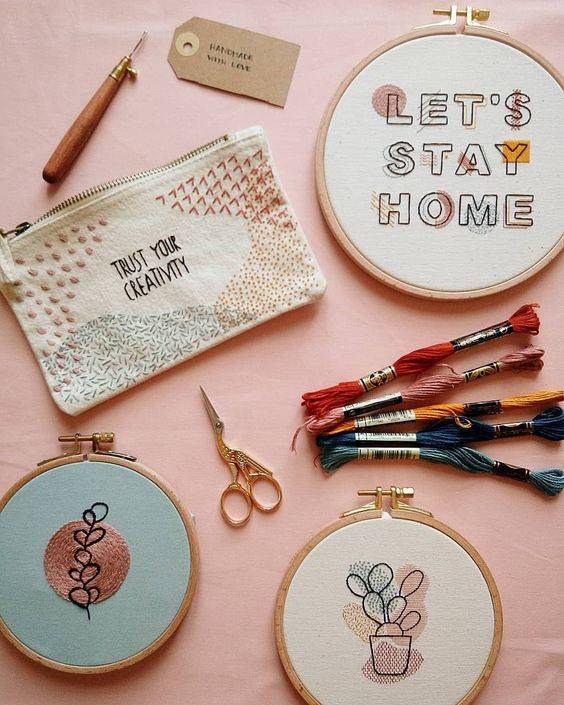 I'll teach you how to embroider with confidence and create beautiful embroidered pieces.
First I'll explain the different types of embroidery materials and tell you what you need to make the projects. I'll show you how to prepare the fabric, threads and everything you need before starting embroidering. Then, I'll teach you the basic embroidery stitches and share some tips and tricks that I've learned during years of embroidering. I'll show you how to use them to create different textures for your design.
Together we'll use the techniques you've learned to create a couple of textured embroidery pieces, including embroidery on wearables. I'll explain every step of the process from start to finish so that it's easy to follow. Also, I'll demonstrate how to finish your embroidery and show you some examples of how you can use it to make your everyday objects more beautiful.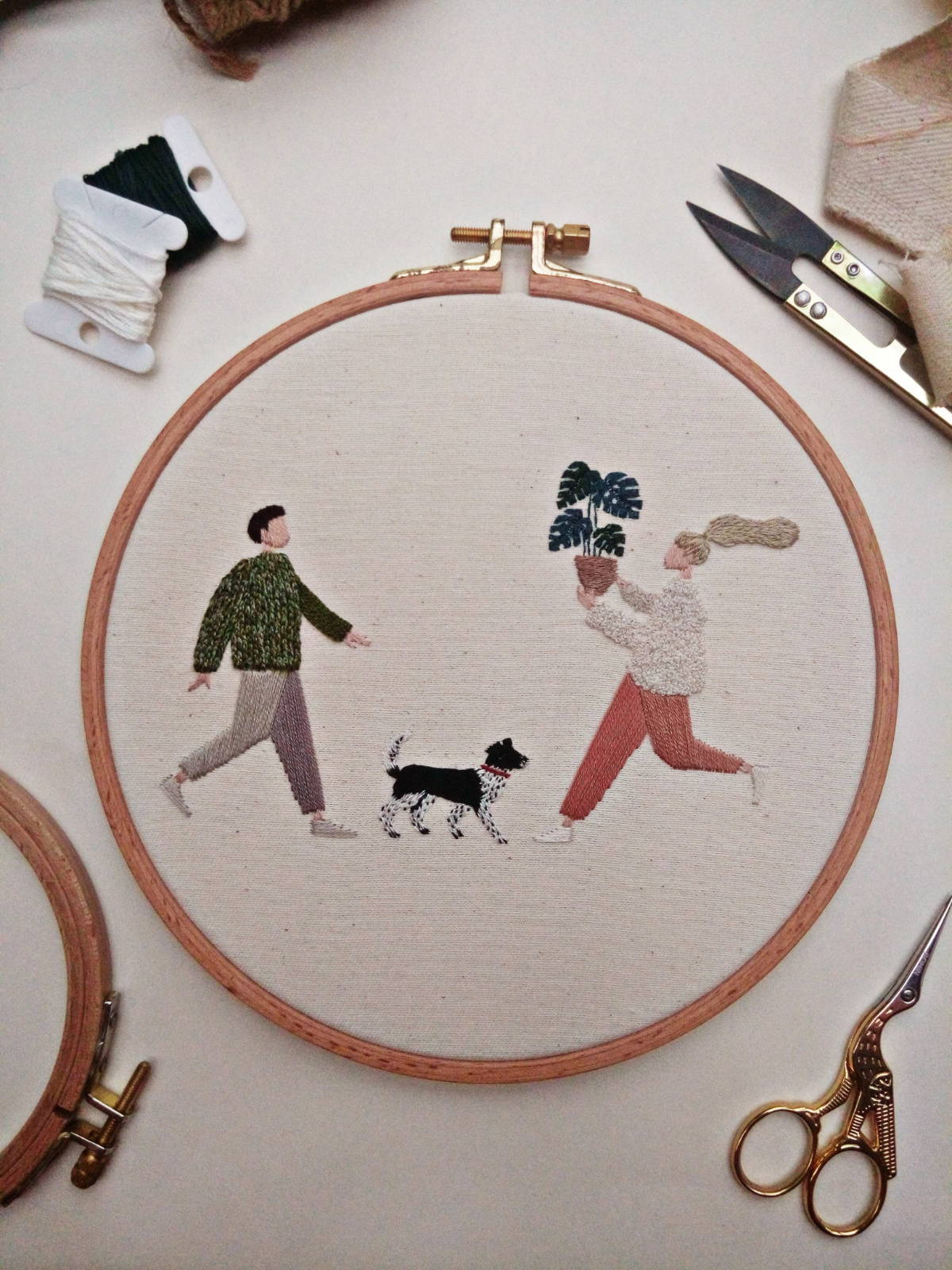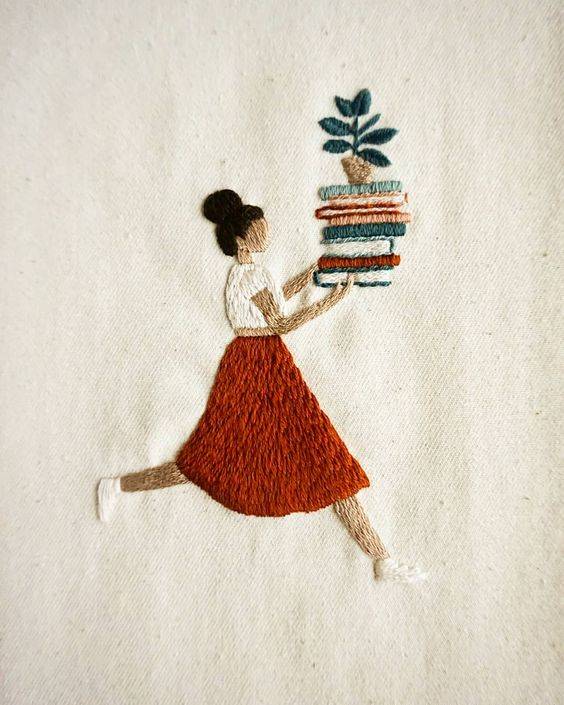 If you are one or more of the following, this course is perfect for you.
This course is for everyone who'd like to learn how to embroider, no previous experience required!
This course is for you if you want to create a beautiful embroidered wall art or make a thoughtful, customized gift for a friend or family.
This course is for you if you're interested in slow fashion and up-cycling and beautifying your clothes, bags or pouches.
This course is for you if you want to learn a new skill and explore with your creativity.
This course is for you if you want to find a new, relaxing hobby.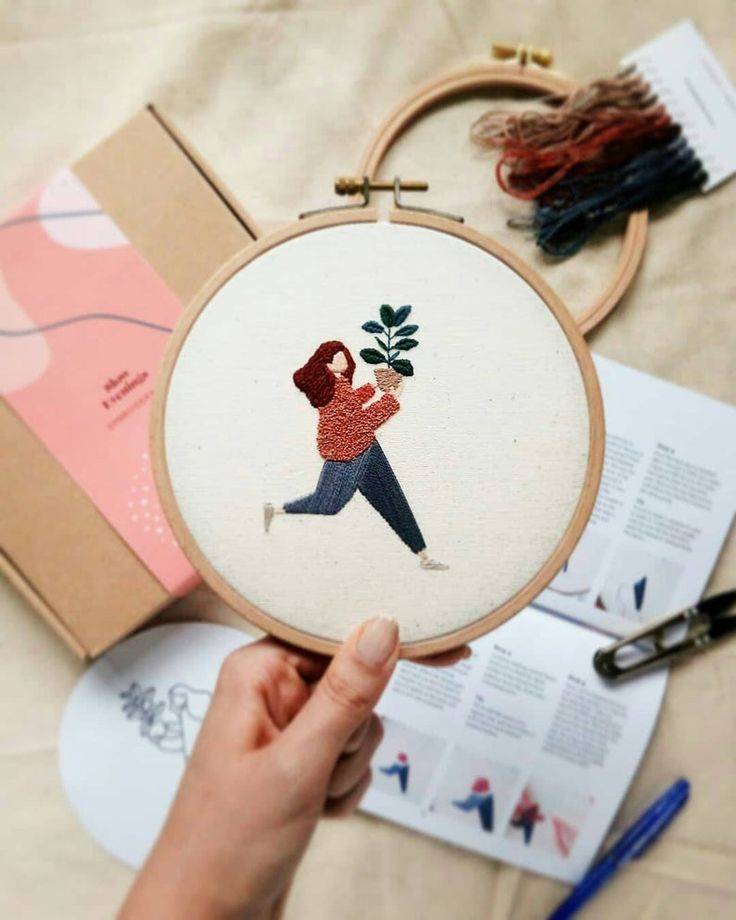 By the end of the course,  
You'll learn embroidery stitches that will allow you to stitch confidently on any material.
You'll learn how to choose embroidery materials and transfer any design to fabric.
You'll learn how to create different textures using the basic embroidery stitches.
You'll learn how to finish and display your hoop art.
You'll learn the skill to turn regular textile objects into little works of art.
You'll create a fun and modern hoop that you can display in your home and a handful of pretty wearable objects.
---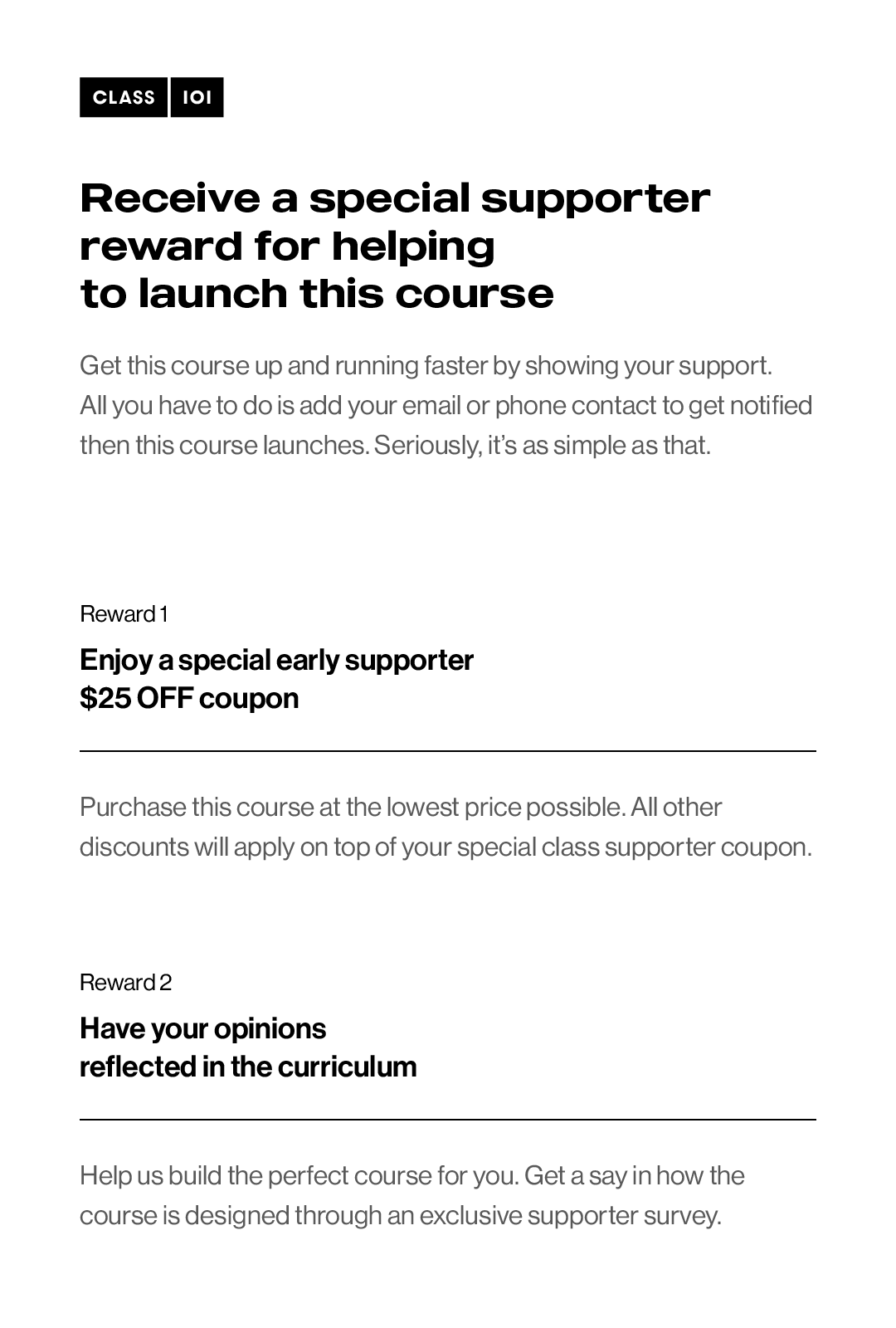 Basic Embroidery Stitches and Techniques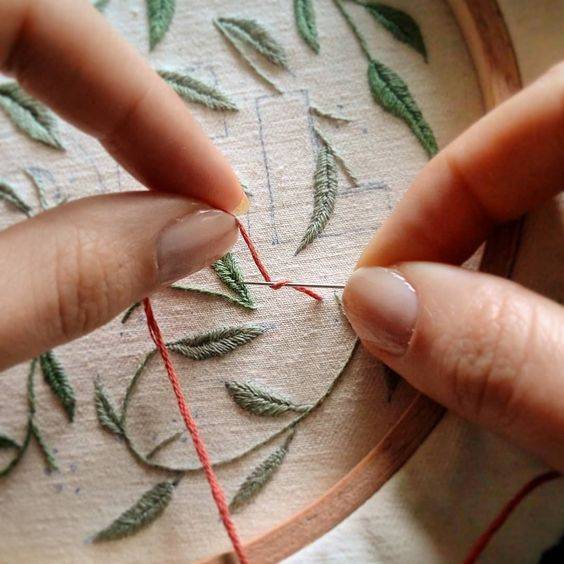 Create Different Textures Using Embroidery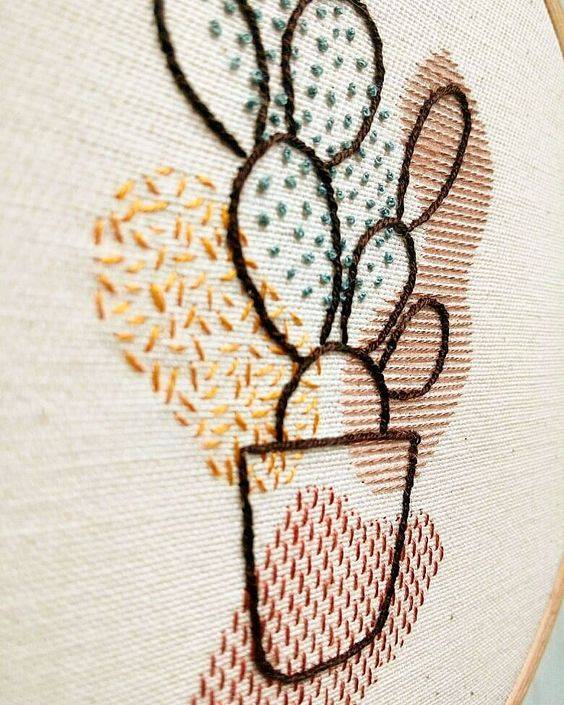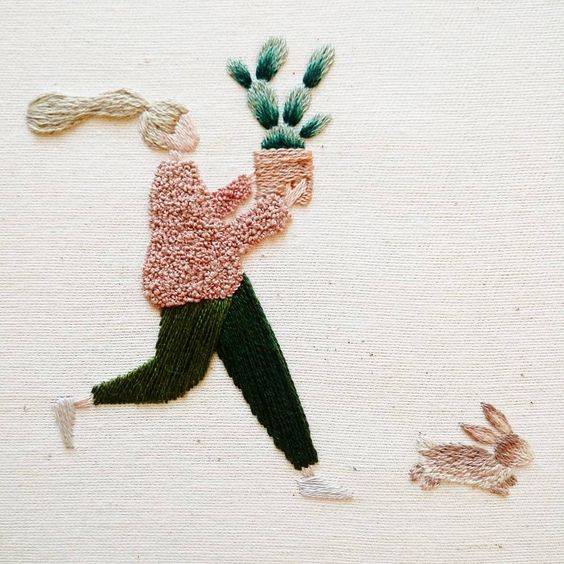 Embroider on Clothes and Accessories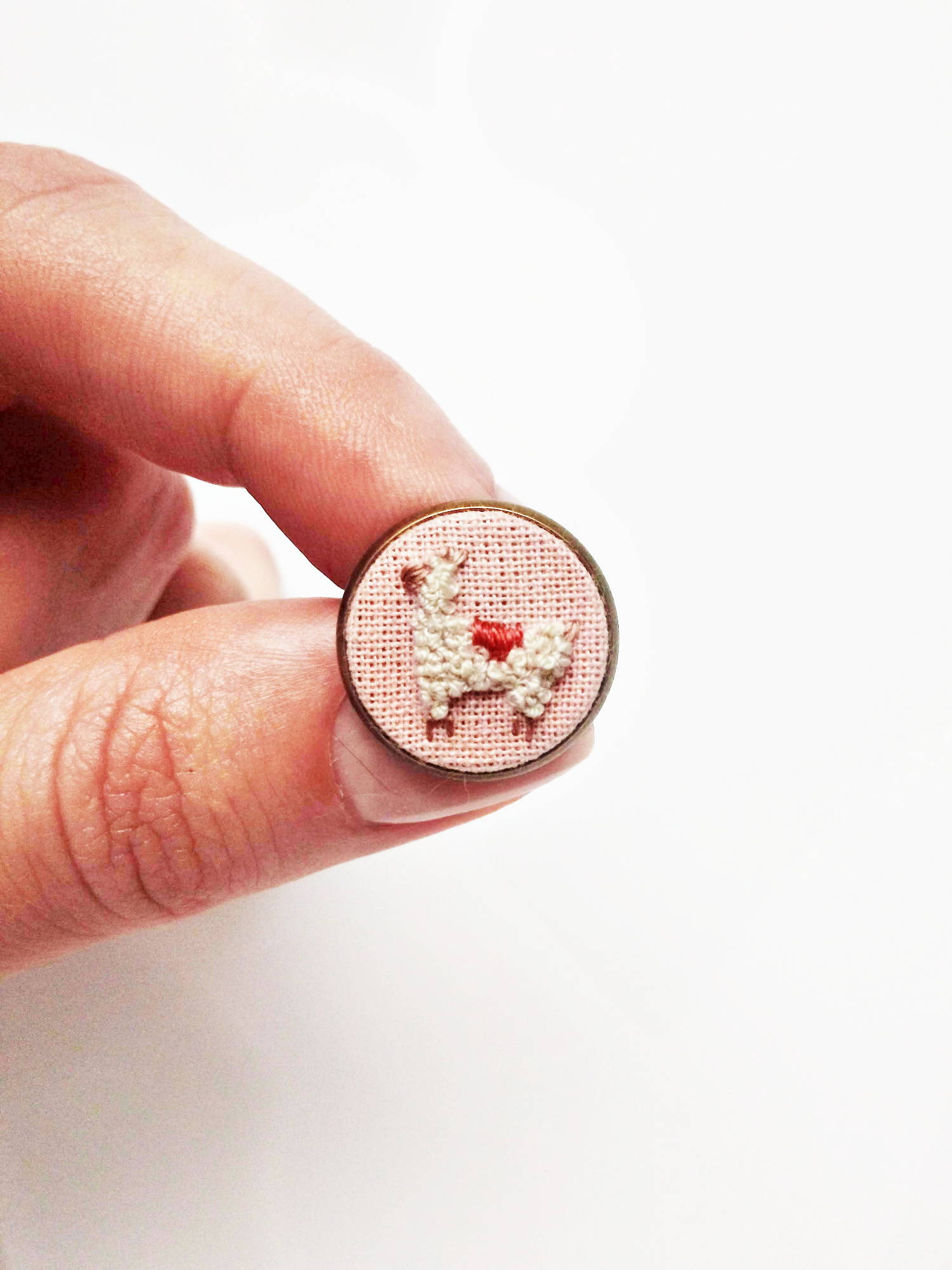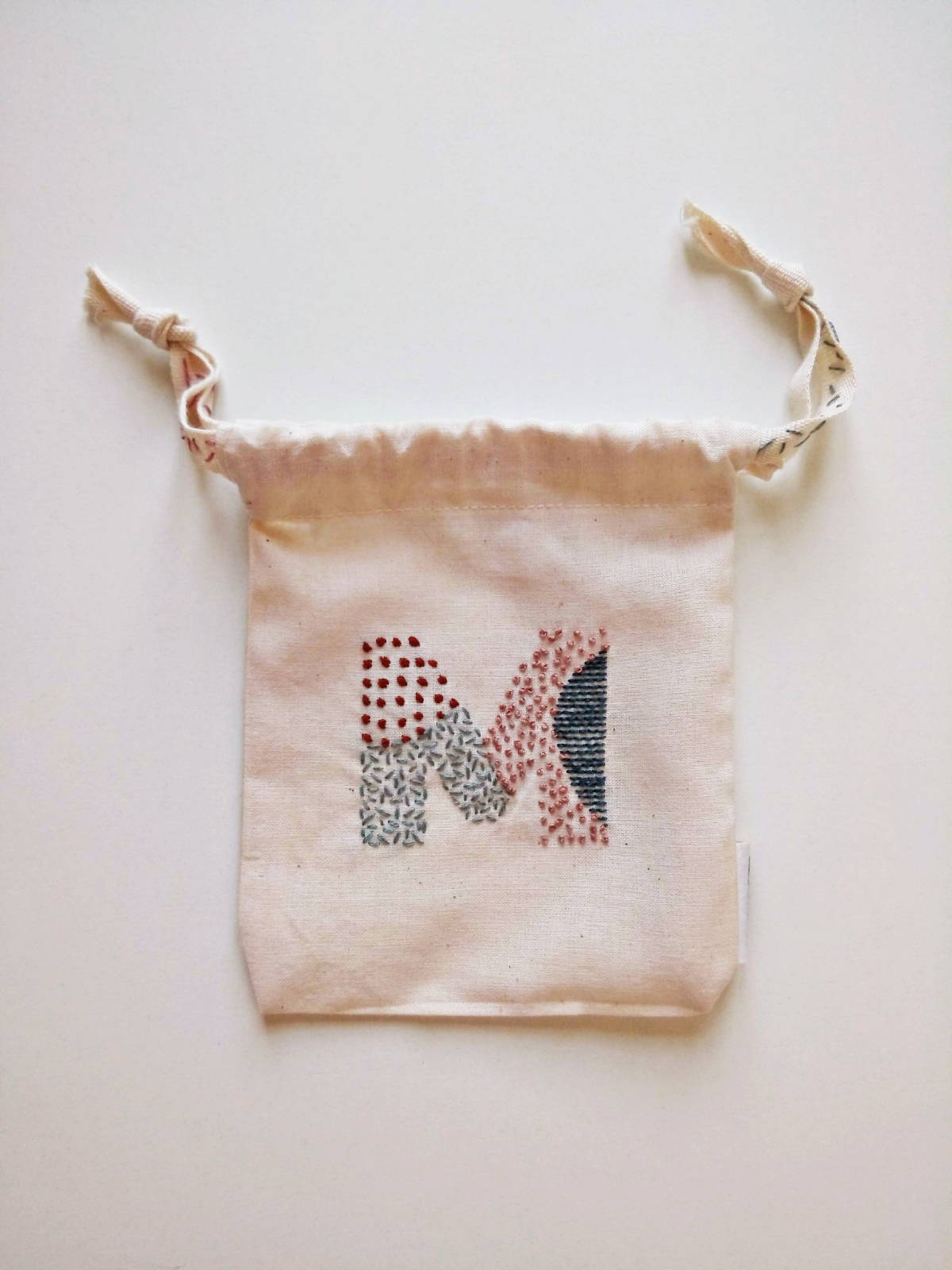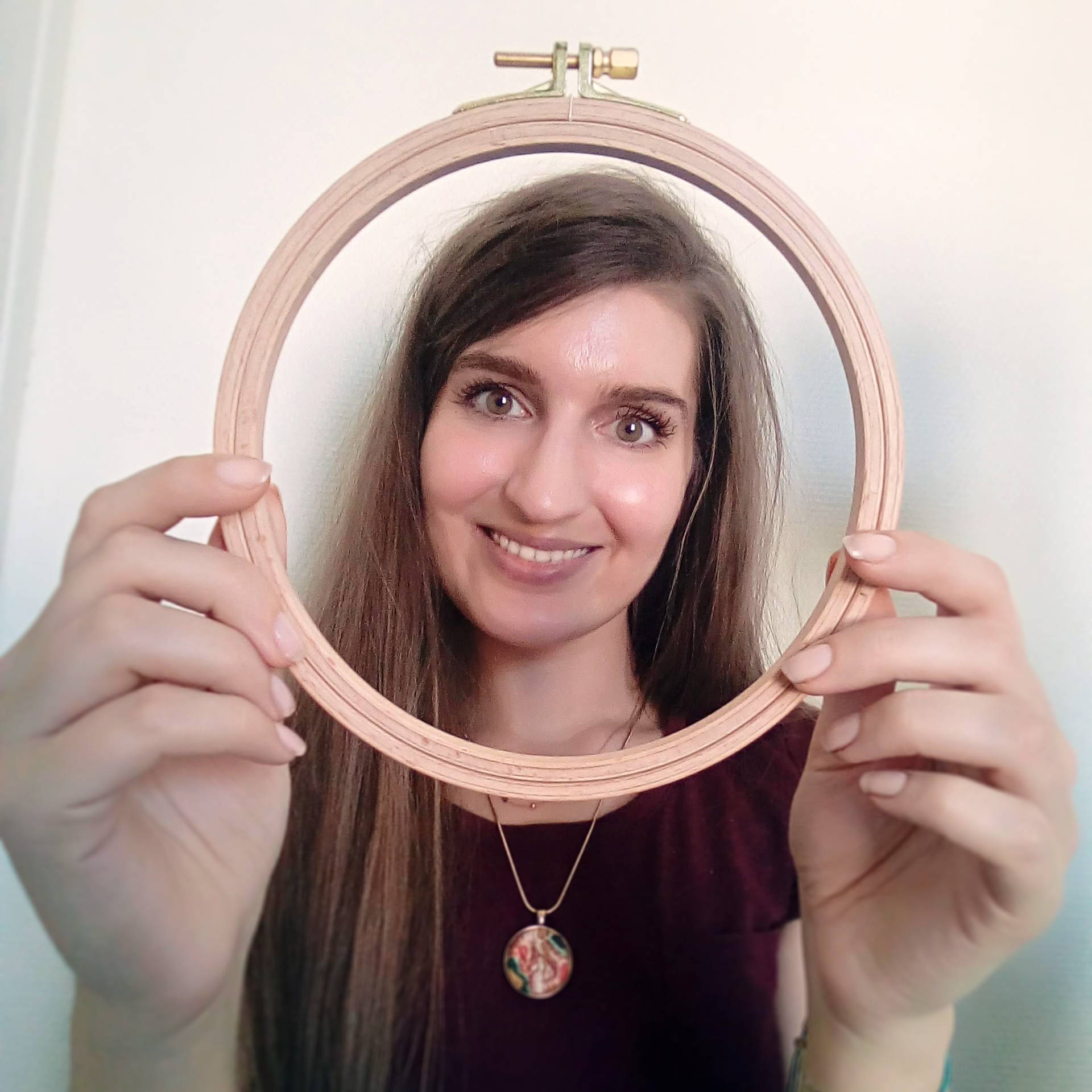 Instagram

Hello!
My name is Miriam Polak and I'm a designer and embroidery artist. I found embroidery to be the perfect creative outlet and a great relaxing hobby. I've been embroidering almost every day since I discovered it.
I like to think of embroidery as illustration with thread and I create modern and fun pieces - not your grandma's embroidery. Colours and textures are my love language and I put a lot of thought and heart into every piece I create. I want to make people smile when they're looking at my embroideries.
The main focus of my work is creating educational materials and helping others discover the joy of embroidery. I create embroidery patterns and kits that come with detailed step by step instructions as well as video tutorials. I also collaborate with leading craft magazines and companies (including Mollie Makes, Love Embroidery Magazine, Love Crafts, Be Creative, Rico Design) and I design embroidery patterns for them. I love teaching embroidery and showing that with a little patience and the right technique it's really easy to embroider!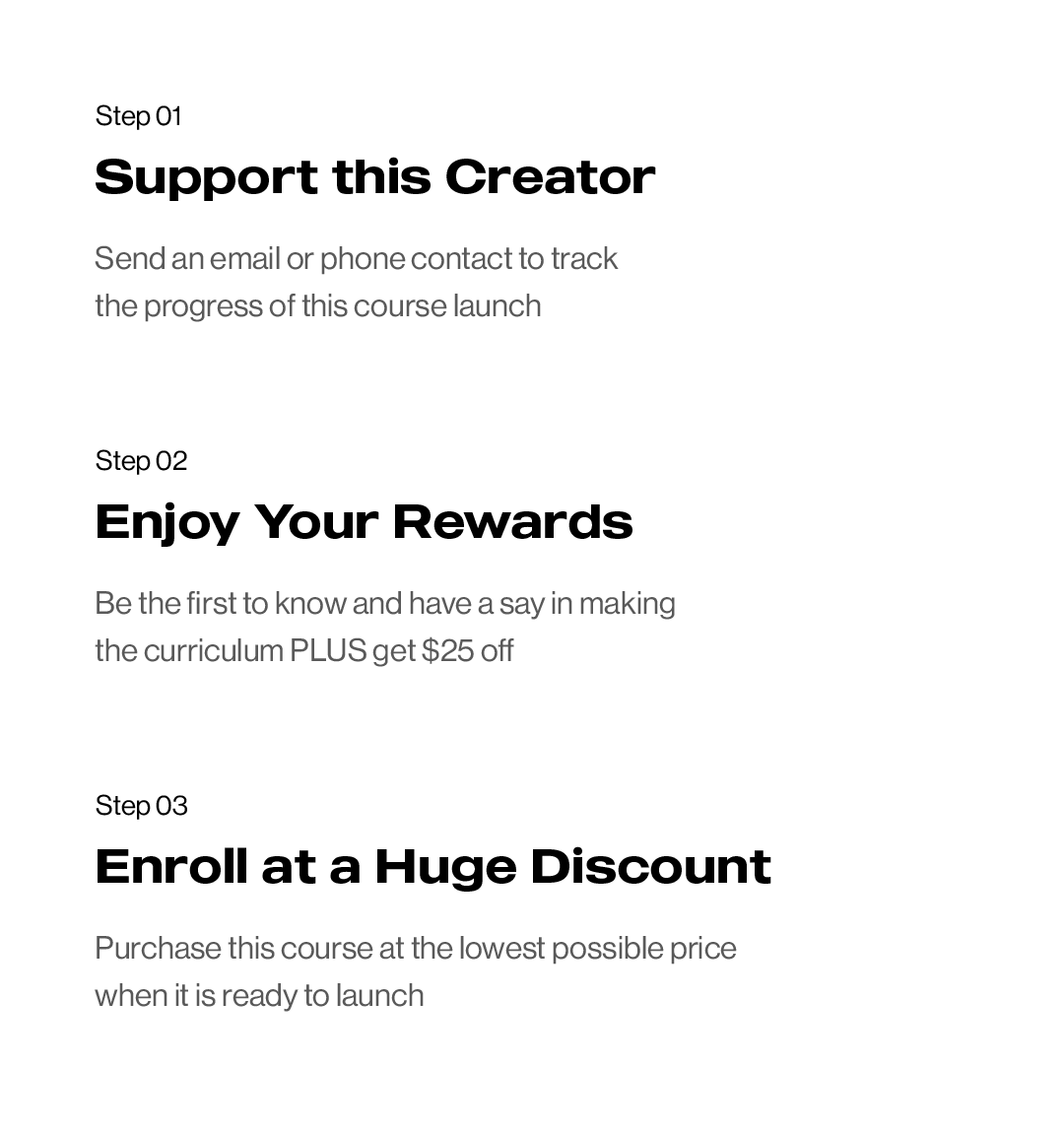 Q: How did you first start doing what you do?
Embroidery started as a relaxing hobby that helped me calm my mind after the whole day of work in a design studio. Soon I started experimenting with my own stitching techniques and incorporating textures to my design. The whole process was so enjoyable, that I was doing it for the pleasure of embroidering and I wasn't putting pressure to create something perfect. This allowed me to freely explore my creativity, experiment and enjoy the process. Now I want to share the joy of embroidery with others!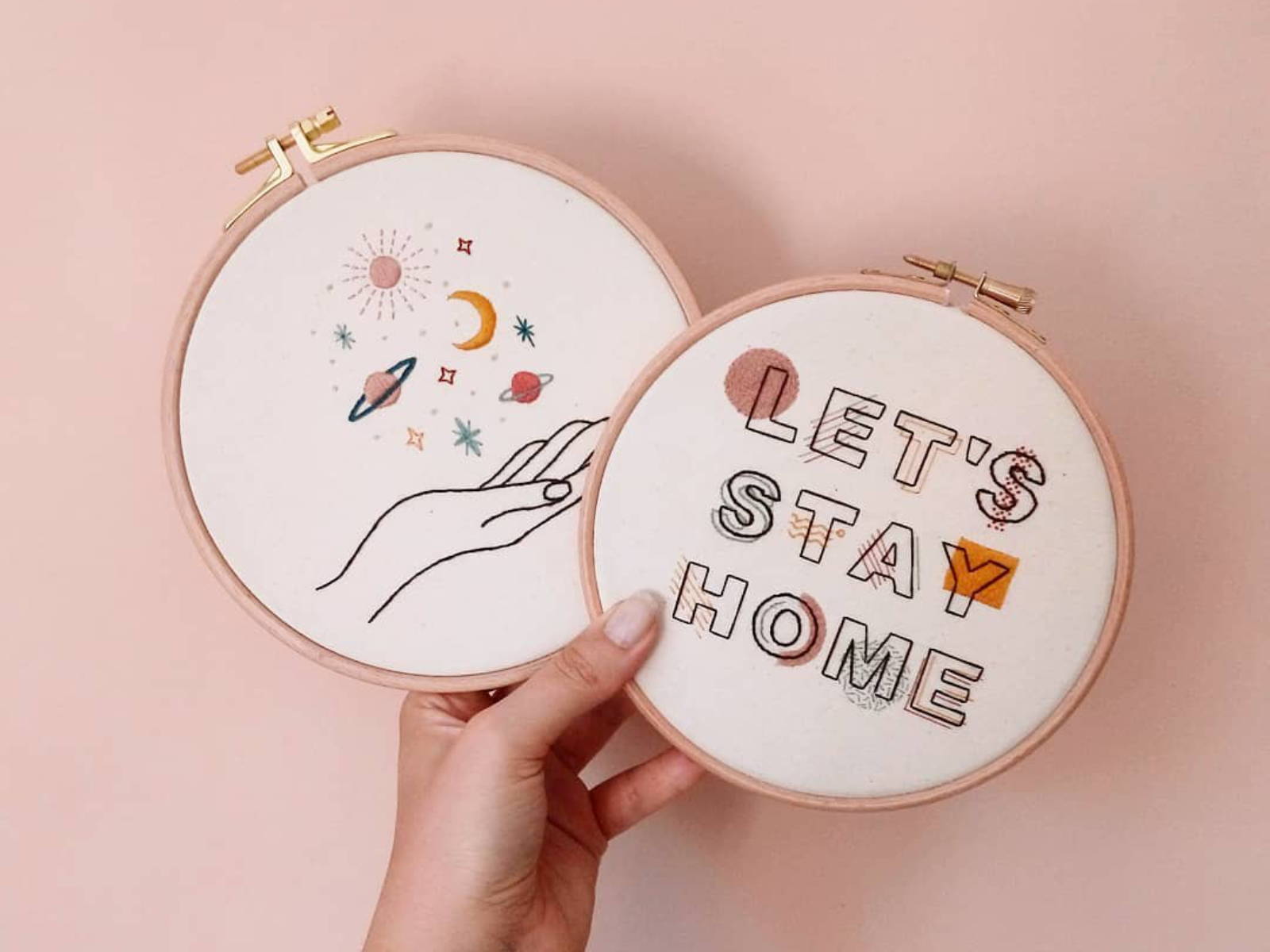 You're all set!
Don't feel like waiting? Here are classes you can start today
Live what you love with CLASS101