Help make this class happen
Get $25 Off
The creator will reward everyone who signs up with a $25 coupon plus you'll get a chance to say exactly what kind of class you want in a user survey. All you need is an email!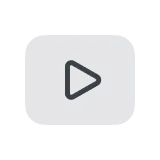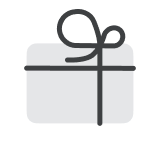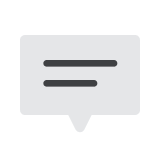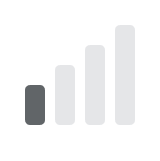 Bringing Life, Texture and Warm Atmospheres to Your Architecture Illustration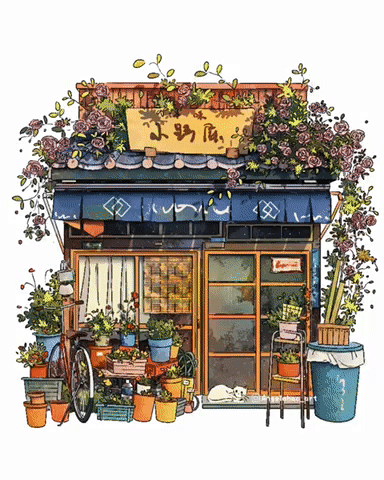 WHAT IS THIS CLASS ABOUT?
In this class, I will show you step by step on how to analyze reference photos, then design, sketch, color and add texture, light and shadow to your architecture illustrations. The class will specifically go through different sketch methods, basic perspective theory, color & tone theory, and most importantly talk about how to design props and plants to bring life to your architecture illustrations. In addition, I will also share my method of adding light/shadow effects to bring a warm atmosphere to your drawings.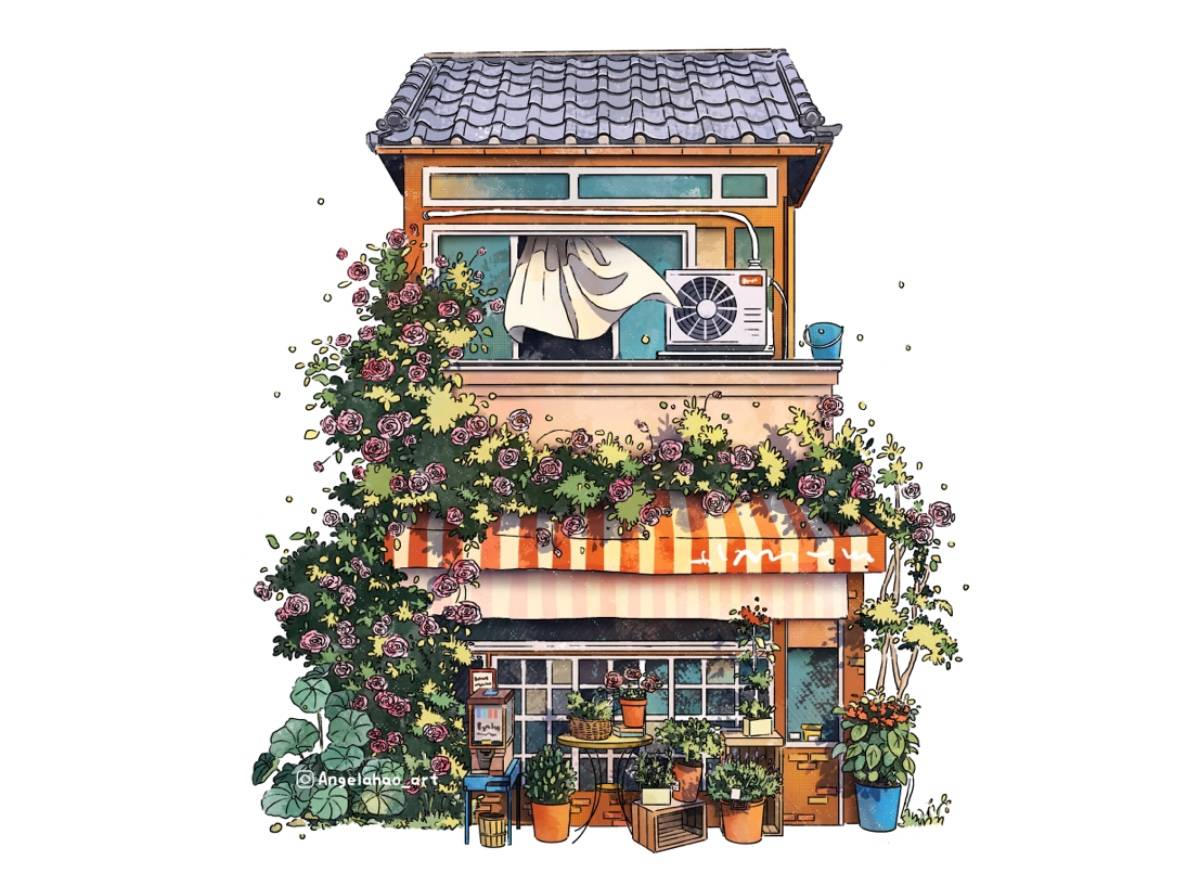 This course is for everyone who is interested in creating stylized architecture illustration based on street views or reference photos.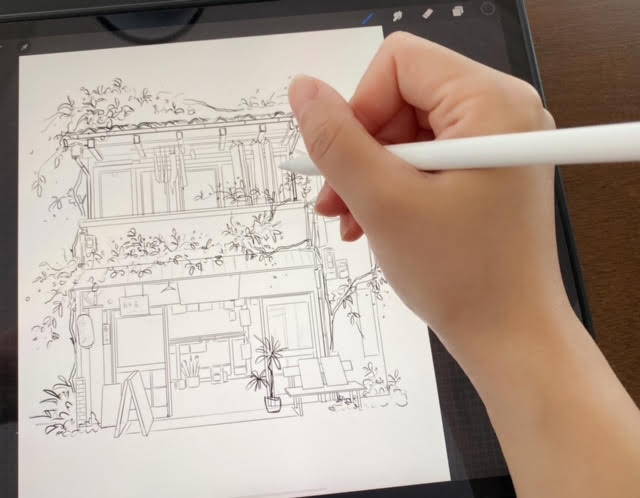 WHAT WILL THE STUDENTS ACHIEVE?
By the end of the course, students will be able to understand:

How to use Procreate App on your iPad

How to do quick sketch

How to apply tones to make objects appear three-dimensional

How to apply basic perspective theory in architecture drawing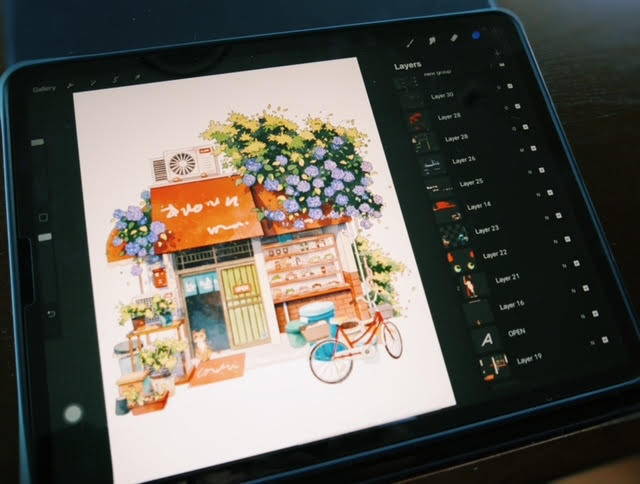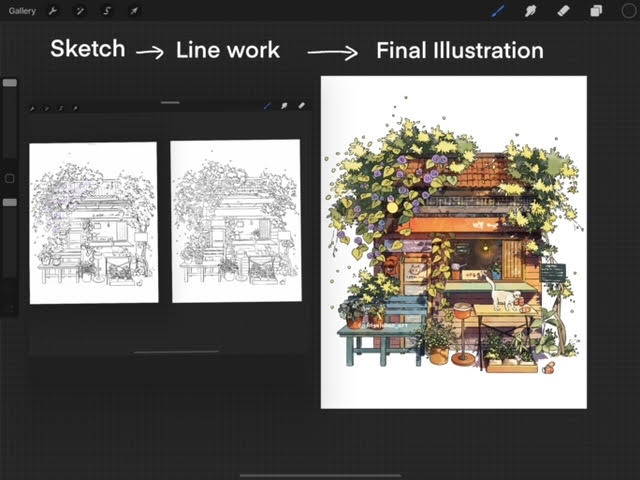 Hi, I'm Angela, an illustrator who draws architecture, store fronts and sometimes characters. Even though I did not go to art school and my major has nothing to do with art, I have been practicing drawing since I was a kid.
I learned sketch, watercolor and charcoal drawing in art studios. Those experiences really helped me to build a solid fundamental artistic skills. Japanese animation and manga have been the biggest influences in my art journey. I also get my inspiration from nature, people and other artists' works. Photography is my favorite hobby other than drawing.
In my spare time, I love to shoot portrait photos for my family and friends. So when I first started digital drawing in 2020, my experience in photo editing played a huge role in helping me understand layers, blending mode, digital brushes, etc. I have been practicing drawing digitally everyday since March 2020.
And now I am ready to share with you my experience and artistic recipes.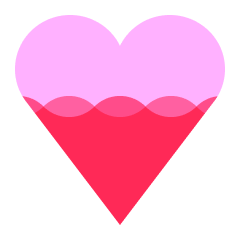 Help the creator reach 200 supporters to make the class a reality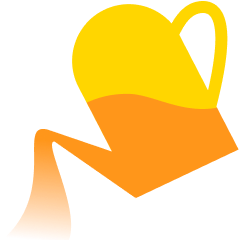 Share what you are most excited to learn about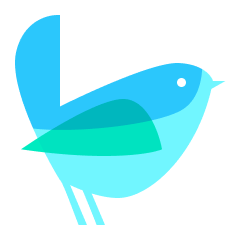 Get the class at the lowest rate with extra 12 weeks of class access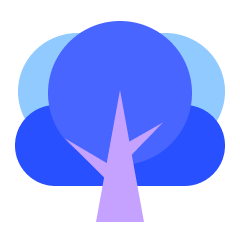 Share your progress, and get direct feedback from the creator
Receive a special supporter reward for helping to launch this course
Get this course up and running faster by showing your support. All you have to do is to click 'I want this class!' to receive updates! To bring this class into a reality, you can also help the creator to collect 200 supporters by sharing this page.
Enjoy a special early supporter $25 OFF coupon
Have your opinions reflected in the curriculum
You're all set!
Don't feel like waiting? Here are classes you can start today
Digital Drawing

By Arucelli
Live what you love with CLASS101